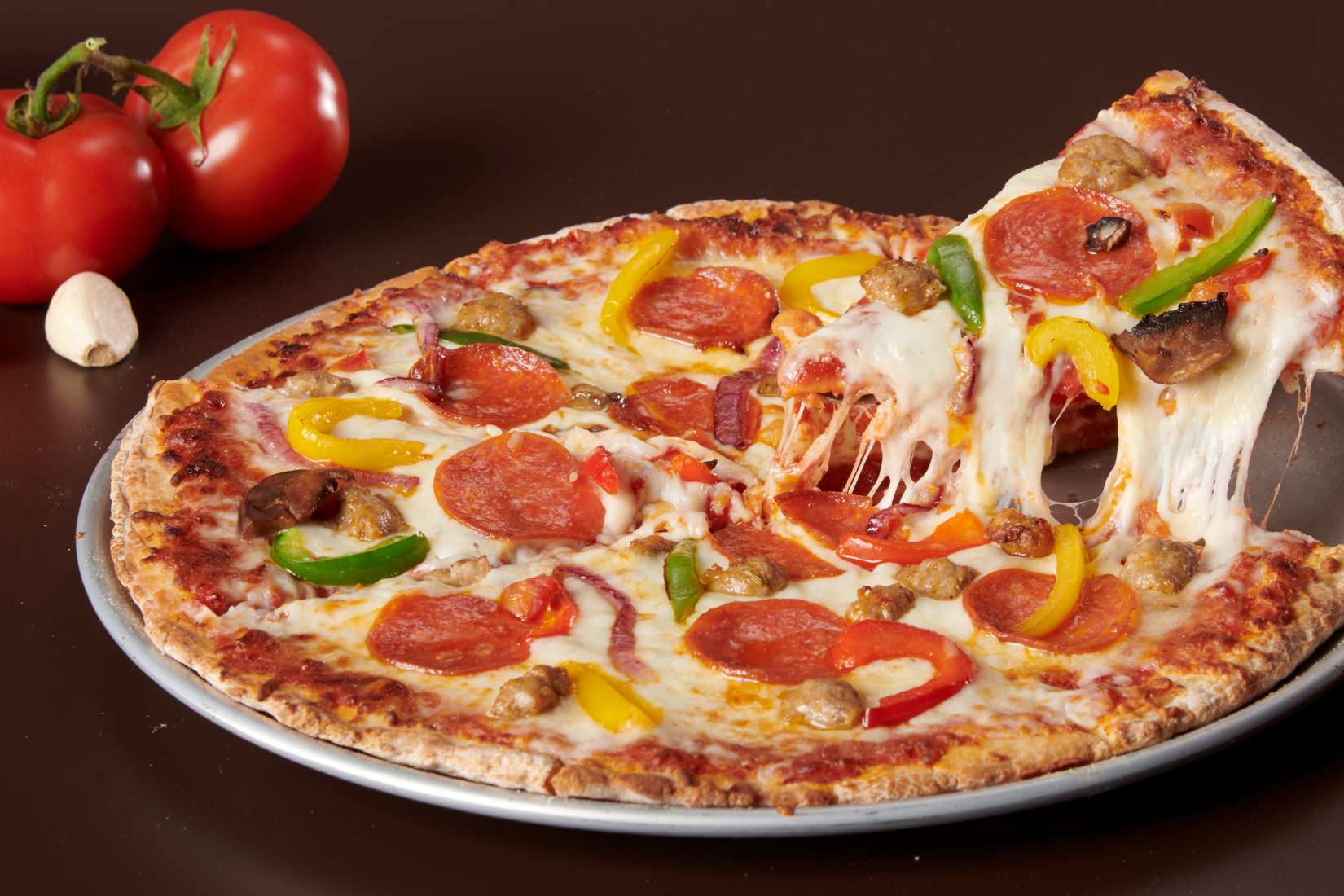 Vai Fresco™ 12" pizzas are packed 8 pizzas per case and come in four flavors: Cheese, Pepperoni, Supreme, and Breakfast. As a fully topped and ready-to-bake pizza – this offering is timely for several segments of our business. It is an ideal product for customers who need an easy to cook, minimal prep food offering as well as cash and carry, convenience stores, groceries and mini-marts who can offer the product either frozen and ready for sale (EBT approved item) or who have the ability to bake off the item on site and offer a grab-and-go full 12" pizza, or a purchase by the slice option - 8 individual slices or 4 super-size slices. Each individually wrapped pizza is retail-ready with a printed label that includes a barcode, ingredients, nutritionals and cooking instructions.
Vai Fresco means Go Fresh in Italian. We've used our pizza heritage dating back to 1955 to create what we believe is the freshest tasting frozen pizza on the market. We begin with pizza dough that's hand-stretched and topped with a match to our Roma® pizza sauce and top it with freshly shredded Roma® Original Mozzarella Cheese, fresh vegetables and quality meat toppings. Vai Fresco™ is a premium line of par-baked pizzas that is owned and trademarked by Performance Food Group. No other foodservice distributor can sell this brand of pizza.

Contact your sales representative for product availability in your area.