Cinnamon Chipotle-Rubbed Cauliflower Wings
About this Recipe
Lawry's® Chipotle Cinnamon Rub transforms charred cauliflower into an intense appetizer with a slow burn that your customers will keep coming back for.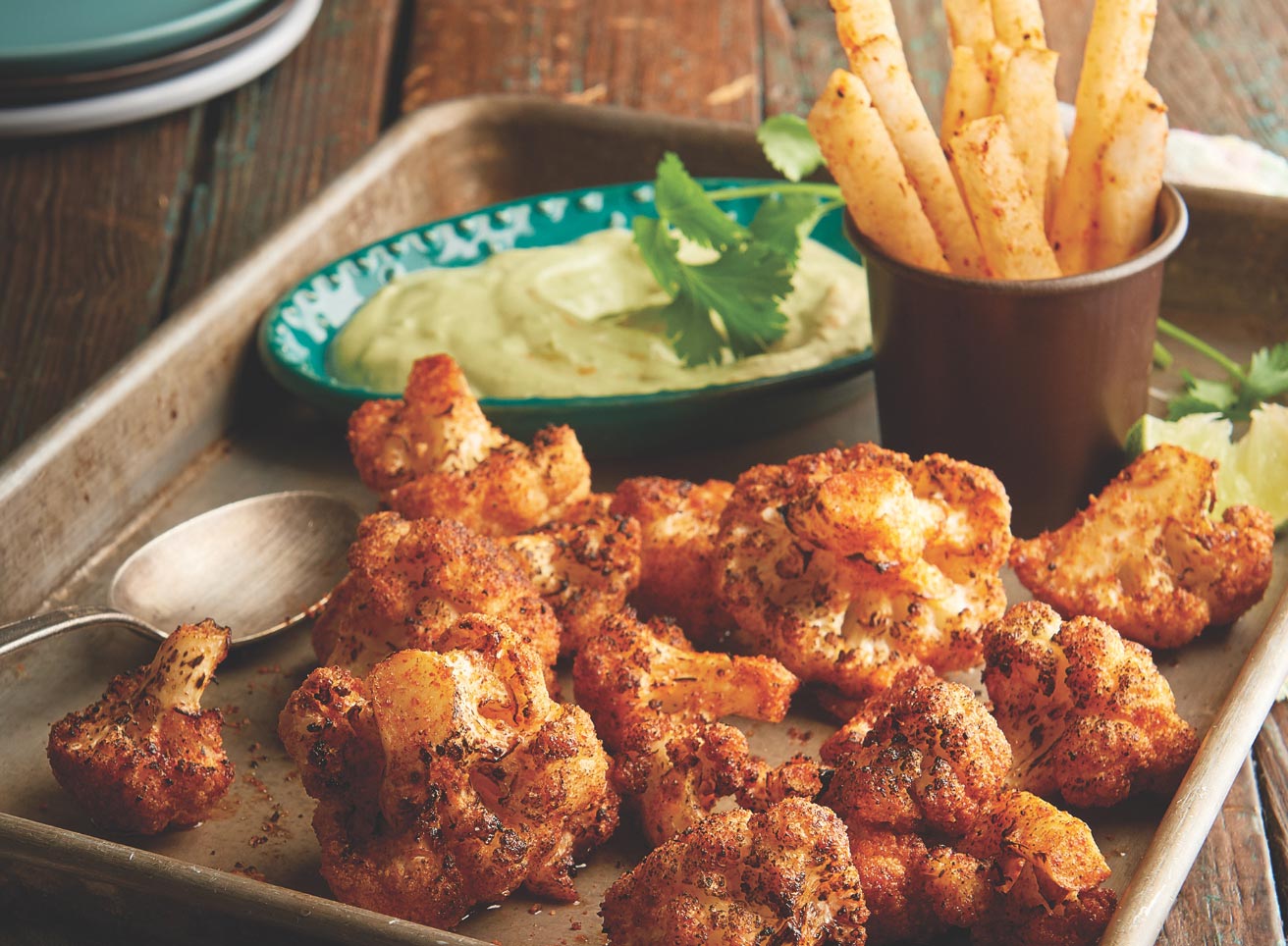 Cinnamon Chipotle-Rubbed Cauliflower Wings
Directions
Preheat grill for medium-high heat.Toss the cauliflower florets in light olive oil, salt and pepper.
Cook cauliflower on the grill until char marks appear, 2-3 minutes per side.
Immediately after removing from the grill, toss generously with the chipotle cinnamon rub.
Combine Ranch and guacamole in a small bowl and serve with jicama slices.
Ingredients
1 tbsp guacamole
5 slices jicama(s)
1 tbsp Lawry's® Chipotle Cinnamon Rub
McCormick Culinary® Black Pepper, Table Grind
6 Peak Fresh Produce® Cauliflower, Floret(s)
Roma® Oil, Olive
salt
1 tbsp Village Garden® Ranch Dressing, Village