Olive Tapenade
About this Recipe
An easy-to-make spread that can be used in bruschetta, omelets, pizza, Italian cold cuts. Can also be served with table bread and cheese plates or a topping with grilled fish, chicken, pork or beef.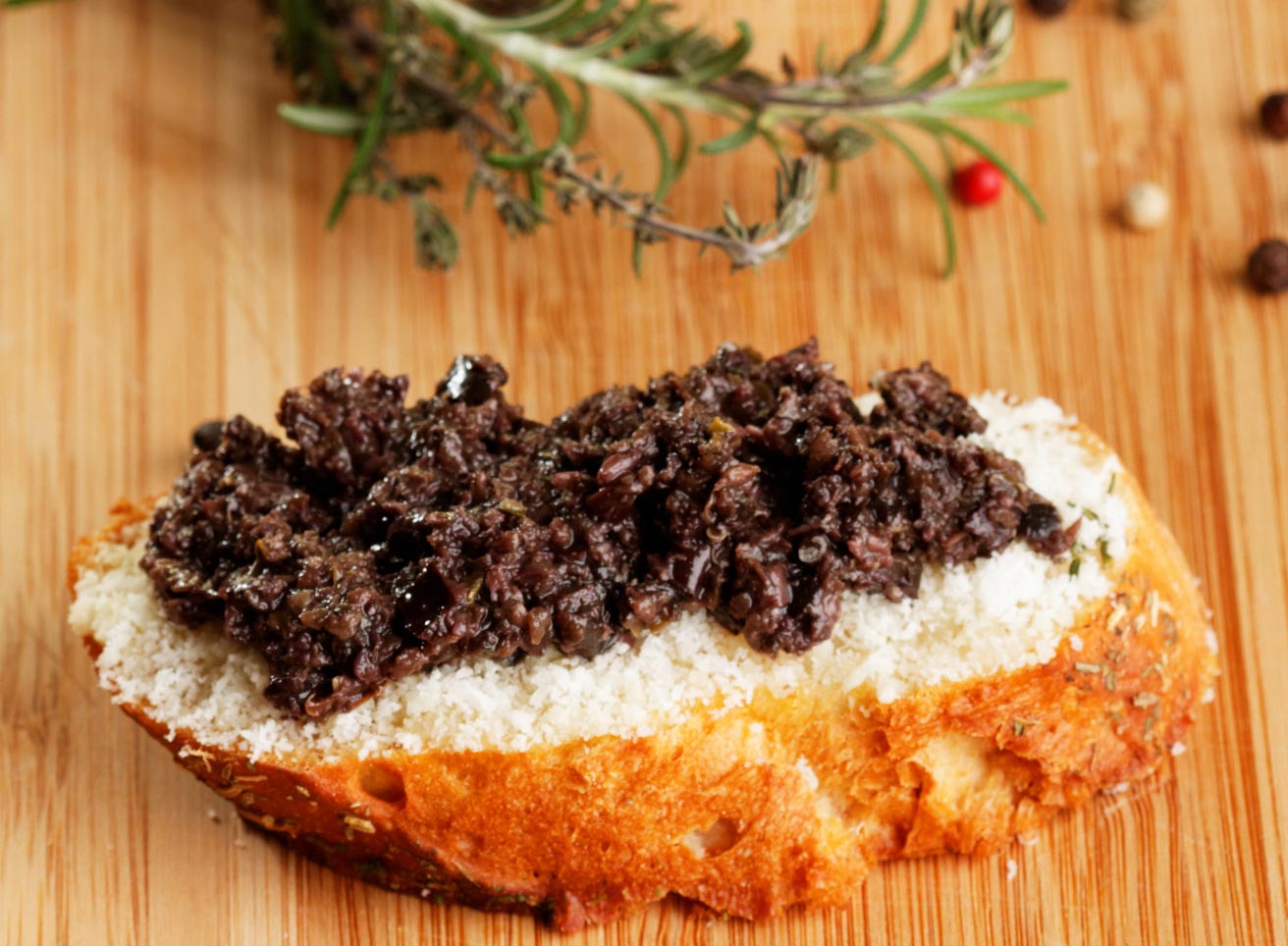 Olive Tapenade
Directions
Thoroughly rinse the olives in cool water.
Place all ingredients in the bowl of a food processor.
Process to a course paste, stopping to scrape down the sides of the bowl, until the mixture becomes a coarse paste, 1 to 2 minutes total.
Transfer to a bowl and serve.
Can be refrigerated up to a week.
Ingredients
4 anchovy, filets, rinsed
4 oz. capers
2 small garlic, clove(s), minced
2 Tbsps. lemon juice
1 lb. Luigi® Olives, Kalamata Style, Pitted
6 - 8 Peak Fresh Produce® Basil
4 Tbsps. Piancone® Oil, Olive, Extra Virgin