Increase profits by simplifying the process of updating your menu and promotional content to allow for proactive marketing.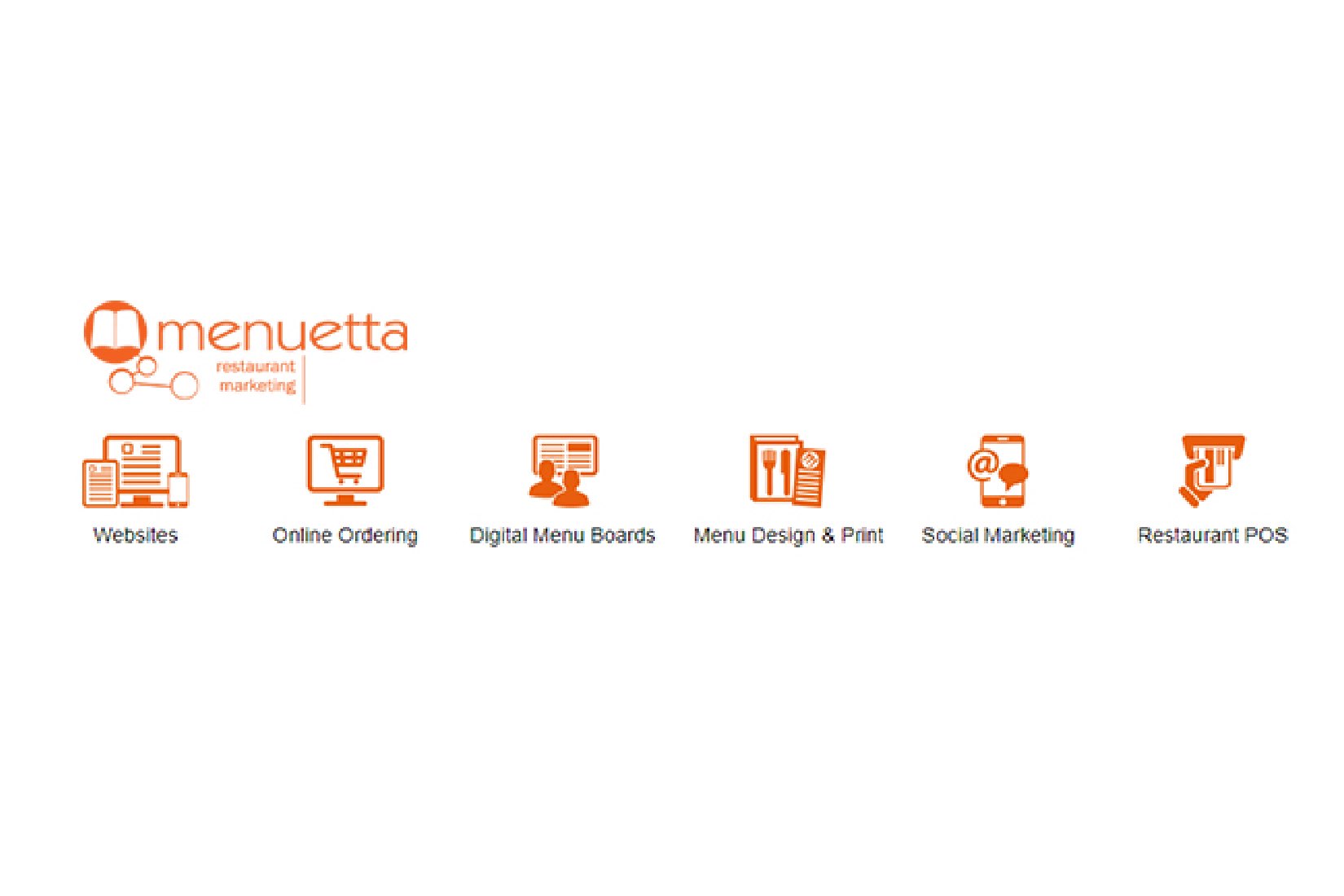 Menuetta offers a fully integrated platform that eliminates all the timely steps involved in coordinating a menu change and/or promotion across multiple platforms. They create and publish the following services that are easily updated from one simple-to-use admin tool.
Responsive website with dedicated mobile site
Online ordering with email and text notifications along with dedicated kitchen printer.
Digital menu boards
Email and sms/mms text messaging
Facebook publishing of menu and promotions
Printed menus (in-house, takeout, direct mail)
Exclusive Spark Offer
Menuetta will design a custom website and companion in-house menu for $395.00.* This includes the set-up of the admin tool to manage content updates. Service, support, and hosting is $39/month. Must mention SPARK offer. Offer valid through 01-01-2020.
*Menu content submitted digitally. Hand enter menu additional.