Best tasting, freshest flavored pizza on-the-go.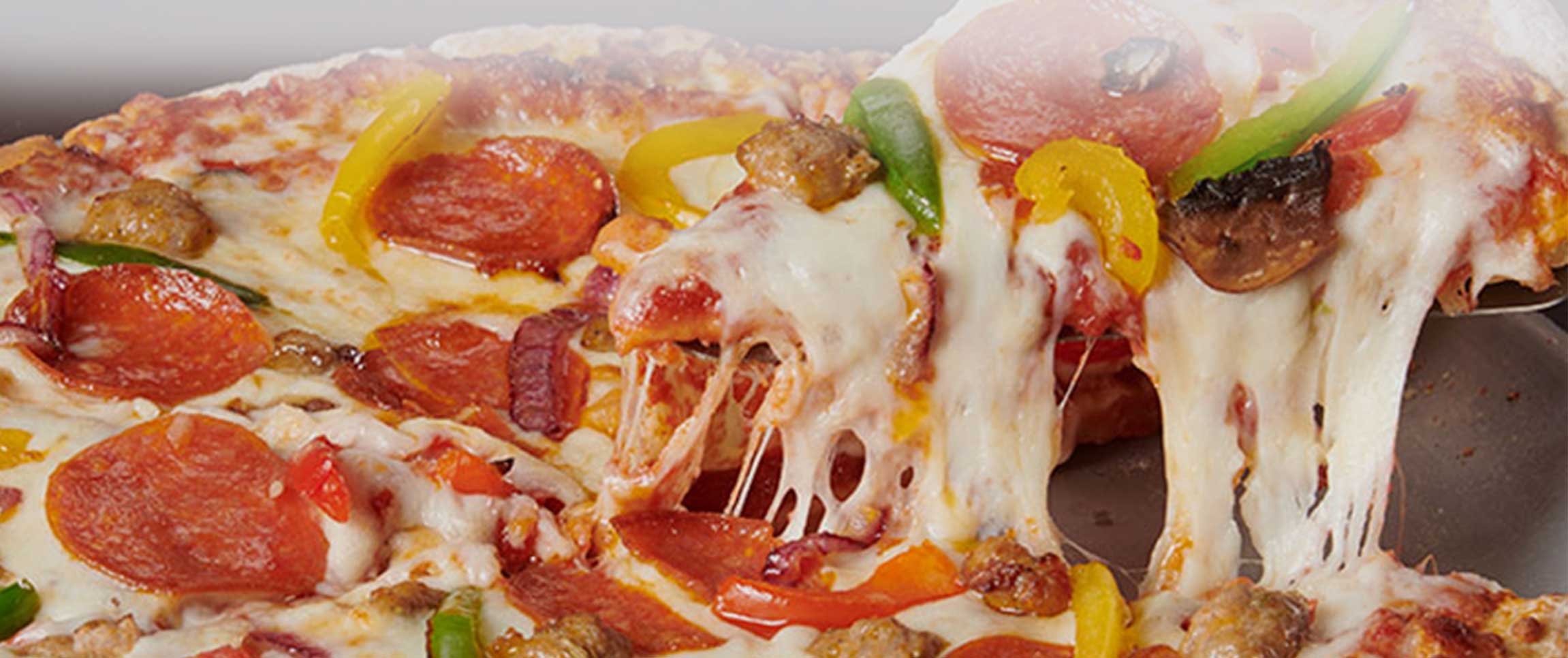 Vai Fresco
Frozen, Fully Topped, Ready-To-Bake Pizza

Vai Fresco 12" pizzas are packed 8 per case and come in four flavors: Cheese, Pepperoni, Breakfast, and Supreme. Fully topped and ready-to-bake, it's easy to implement these delicious, cost-effective, manageable pizzas into various menus.

Vai Fresco pizza is perfect for any operation looking to quickly and easily offer frozen pizza – from cash and carry to entertainment venues for sports, music, and fun, to ice cream shops and bar and grill restaurants. A 12" Vai Fresco pizza allows for 8 single slices or 4 super slice servings to capitalize on grab-and-go consumption sales and to promote return business.

In addition to hand-stretched crusts, our baked pizzas look like they were made from scratch in a pizzeria and deliver the same fresh taste. For comparison, most frozen pizzas are machine stamped and mass produced. Vai Fresco frozen, fully topped, ready-to-bake pizzas are made with hand-stretched dough, our traditional Roma pizza sauce, Roma mozzarella cheese, and fresh, delicious toppings. There is not a frozen pizza option with a more fresh-baked taste and look currently on the market.
Vai Fresco Pizzas
Cheese Pizza
A classic hand-stretched pie with deliciously authentic pizza sauce, covered in freshly shredded Roma mozzarella cheese. A favorite of all ages.
Pepperoni Pizza
A hand-stretched Italian favorite with melty Roma cheese and topped by popular and legendary Roma pepperoni.
Breakfast Pizza
Get breakfast anytime with this hardy pie, topped with egg, spicy breakfast sausage, and tasty Roma cheese.
Supreme Pizza
A pizza that brings all the flavors, this pie loads fresh vegetables, quality meats, and the perfect Roma cheese on hand-stretched dough.
Meet the Roma Family of Brands
Stay Fresh and Informed
Sign up for our newsletter for the skinny on food specials, promotions, industry tips, and so much more.
Get Inspired