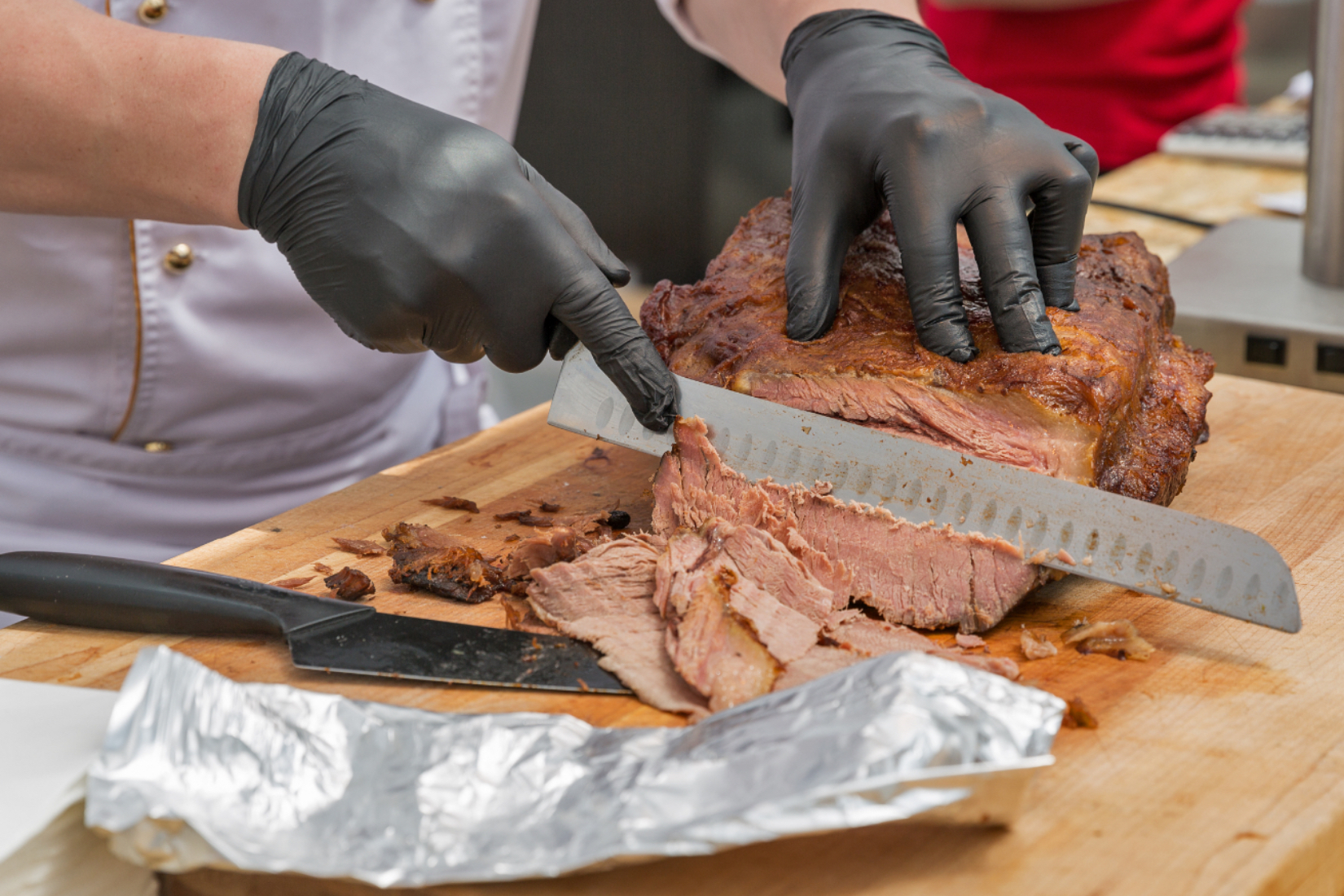 First Mark® Foodservice Black Nitrile Gloves offer a form-fitting feel and puncture resistance* while providing a sleek, professional look. Using these gloves, staff can rely on the high durability and stretch of quality nitrile while they work. Due to their puncture resistance*, they are ideal for high-skill tasks such as deboning fish and breaking down raw meats. As a bonus, First Mark Foodservice Black Nitrile Gloves' black color discreetly hides grease and stains when preparing food in front of guests, ideal for grills, steakhouses, seafood and BBQ restaurants.
First Mark Foodservice Black Nitrile Gloves are perfect for:
Breaking down raw meats, deboning fish
High-skill food prep
Detailed decorating
Handling acidic foods
Handling pointed or tough textured food
Work around oils and grease
*Not designed to be puncture-proof
Contact your sales representative for more information about availability in your area.