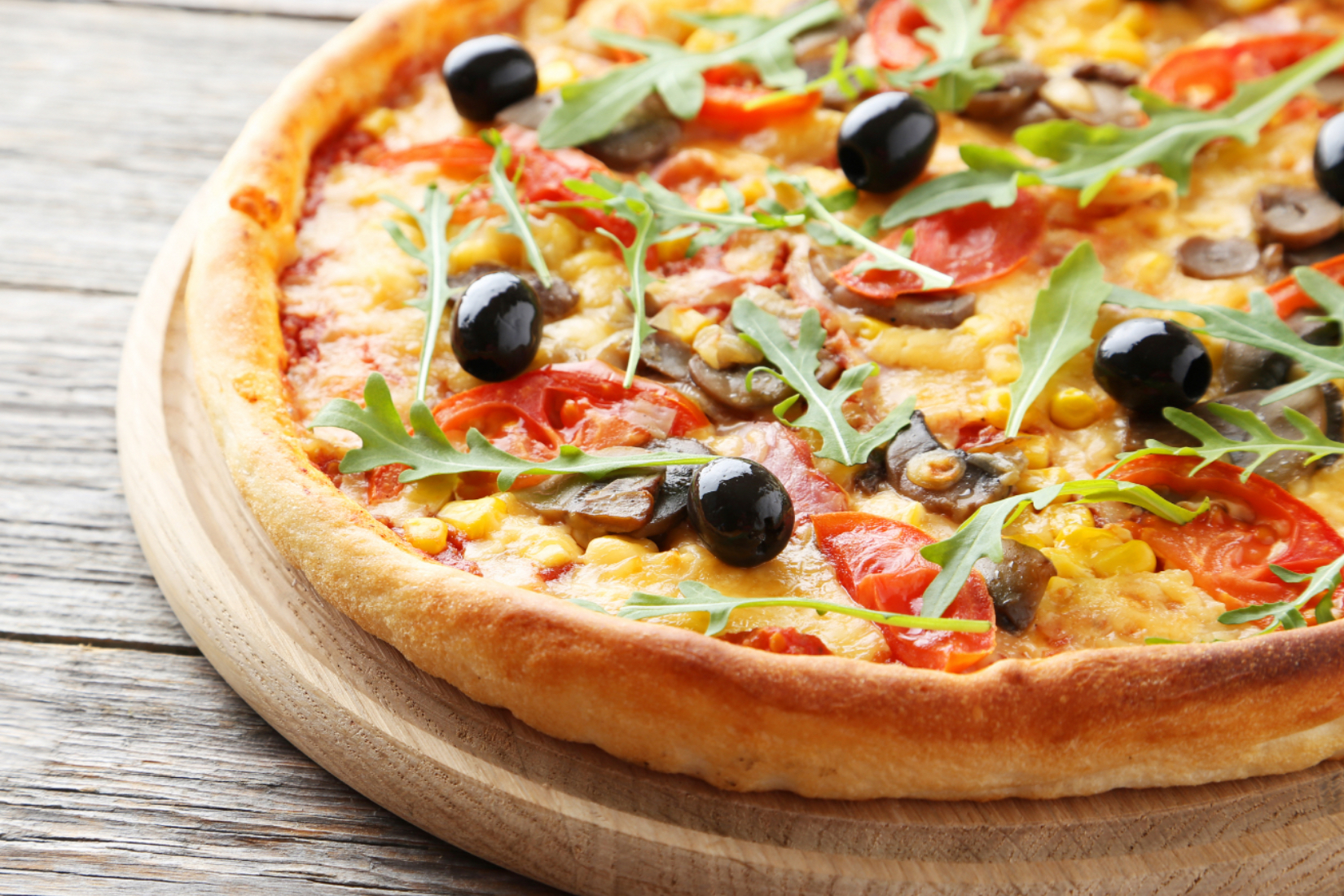 With multiple varieties, our Ultimo® Pizza Crusts meet every operator's needs including self-rising crusts, thin and raised edge parbaked pizza crusts and even authentic wood-fired pizza crusts, all available in various sizes and shapes.
From our ultra-thin and crispy crust to the brand new and exclusive to Performance Foodservice wood-fired crust, your customers will recognize and appreciate the attention to great taste and product integrity in the new Ultimo line of pizza crusts.
Ultimo Self-Rising – a delicious, medium thickness crust that rises in the oven. Light, airy interior with the taste that only freshly baked crust delivers. Our unique process give each crust a delicate, crisp bottom and a light, airy interior reminiscent of artisanal bakeries. We make sure your pizza has that wonderful made-from-scratch aroma and flavor.
Ultimo Thin Parbaked Pizza Crusts– a delicate, flaky texture available in crispy or extra-crispy varieties. Also available in square crust.
Ultimo Raised-Edge Parbaked – a high quality, Italian bread-style recipe with a light chew. Medium thickness crust adds a high quality element to a variety of applications from take 'n bake to quick serve. Each crust is individually frozen to preserve the look and feel your customer wants – no smashed edges.
Ultimo Wood-fired Pizza Crust – the last word in ultra-premium pizza crust. Pizza dough that has been fermented for 24 hours and baked in a high-heat lava stone deck oven fired with real wood. A clean label product – no additives, preservatives, or conditioners. This product is unique to foodservice in general and exclusive to Performance Foodservice
Contact your sales representative for more information about availability in your area.