Delivering on a Greener Promise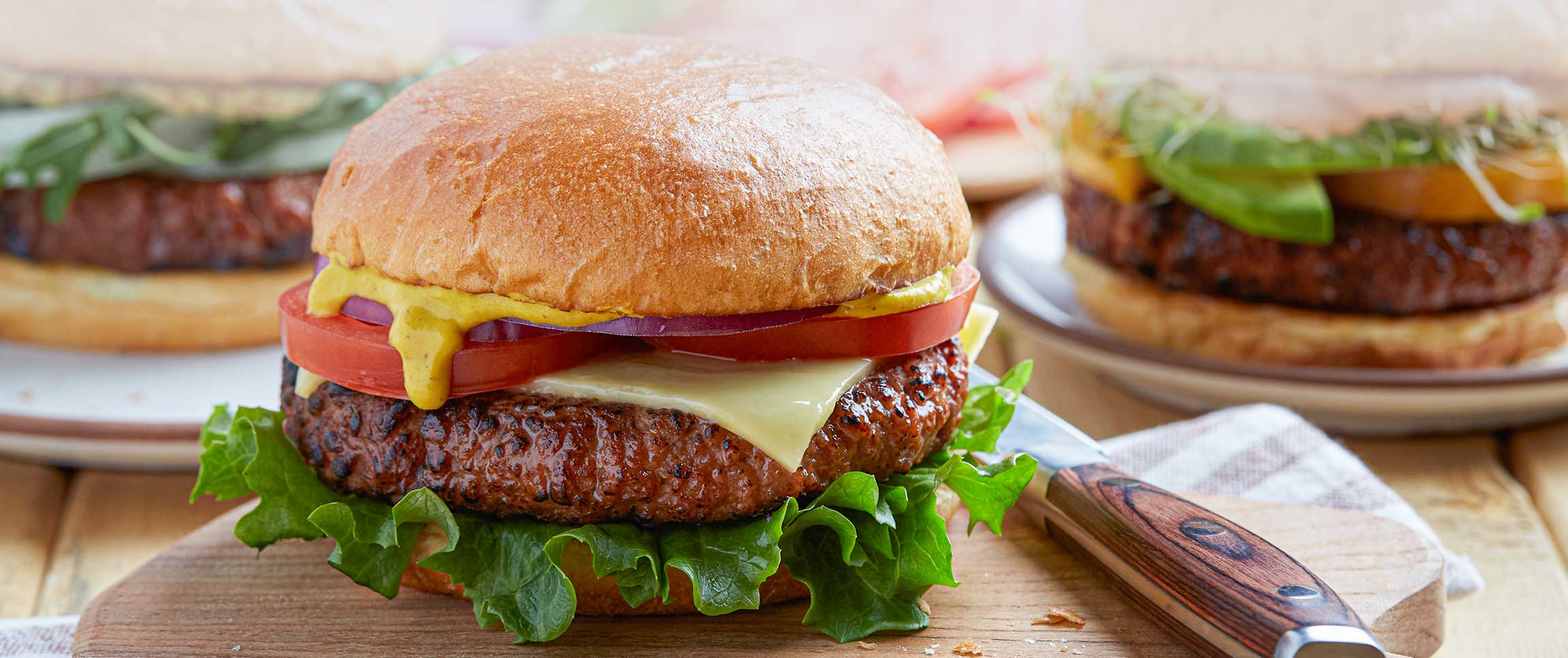 Green Origin
Green Origin features simple, clean ingredients that make the best-tasting, plant-based products on the market. The premium flavors and textures are unlike any other products that use plants as the primary ingredient. They are ideal for a variety of menu options.

Burgers
Take advantage of the country's appetite for plant based proteins with this sumptuous, easy to prepare Green Origin® Burger. These burger patties deliver superior taste and flavor while performing exactly like a beef burger. Take a bite and you'll understand the appeal on lunch and dinner menus.

Breaded Chick'n Nuggets
Green Origin Breaded Chick'n Nuggets are tender on the inside and coated in a crispy outer layer — perfect for snacking. These nuggets deliver the comfort consumers crave from traditional chicken nuggets and are sure to be a crowd-pleaser.

Grinds
Green Origin Grinds deliver the authentic taste and flavor of ground beef, poultry, or pork with the cleanest ingredient labels available. Taste our lightly seasoned plant based grinds and you'll see their value on a number of different menu categories.

Breakfast Sausages
Available in two varieties, Green Origin Breakfast Sausages perform exactly like pork-based breakfast options. Our savory patty products are flavored with sage, rosemary, marjoram, pepper, and garlic. We also offer apple maple sausage-style links.
Pepperoni

Performance Foodservice has partnered with Field Roast® the leading plant-based food supplier in the country to create Green Origin® Plant-based Pepperoni. Green Origin® lean, plant-based pepperoni pairs well with other ingredients making it the perfect pizza topping, calzone inclusion or 1:1 pepperoni swap across your menu.


A Better Burger Story
Chef Lonnie Varisco has plenty of hands-on experience in the foodservice world. But while working from home, he tried something new and dove into Green Origin plant-based burgers with his daughter's assistance. Find out what this father/daughter duo learned about cooking with a greener focus.


** Contact your sales representative for more information about availability in your area.
Stay Fresh and Informed
Sign up for our newsletter for the skinny on food specials, promotions, industry tips, and so much more.
Get Inspired