Real-time, cashless tip payouts for restaurants.
Send tips directly to your employees' existing bank account, the second their shift ends. Funds are immediately available to use — 24/7/365, whether it's 2 a.m. or Labor Day
Truly instant | Completely cashless | Same-day setup | No hardware required
Are cash tip payouts costing you?
Most outlets don't have enough cash on hand to pay out tips, requiring frequent, time-consuming bank runs. Cash also leads to accounting and security issues.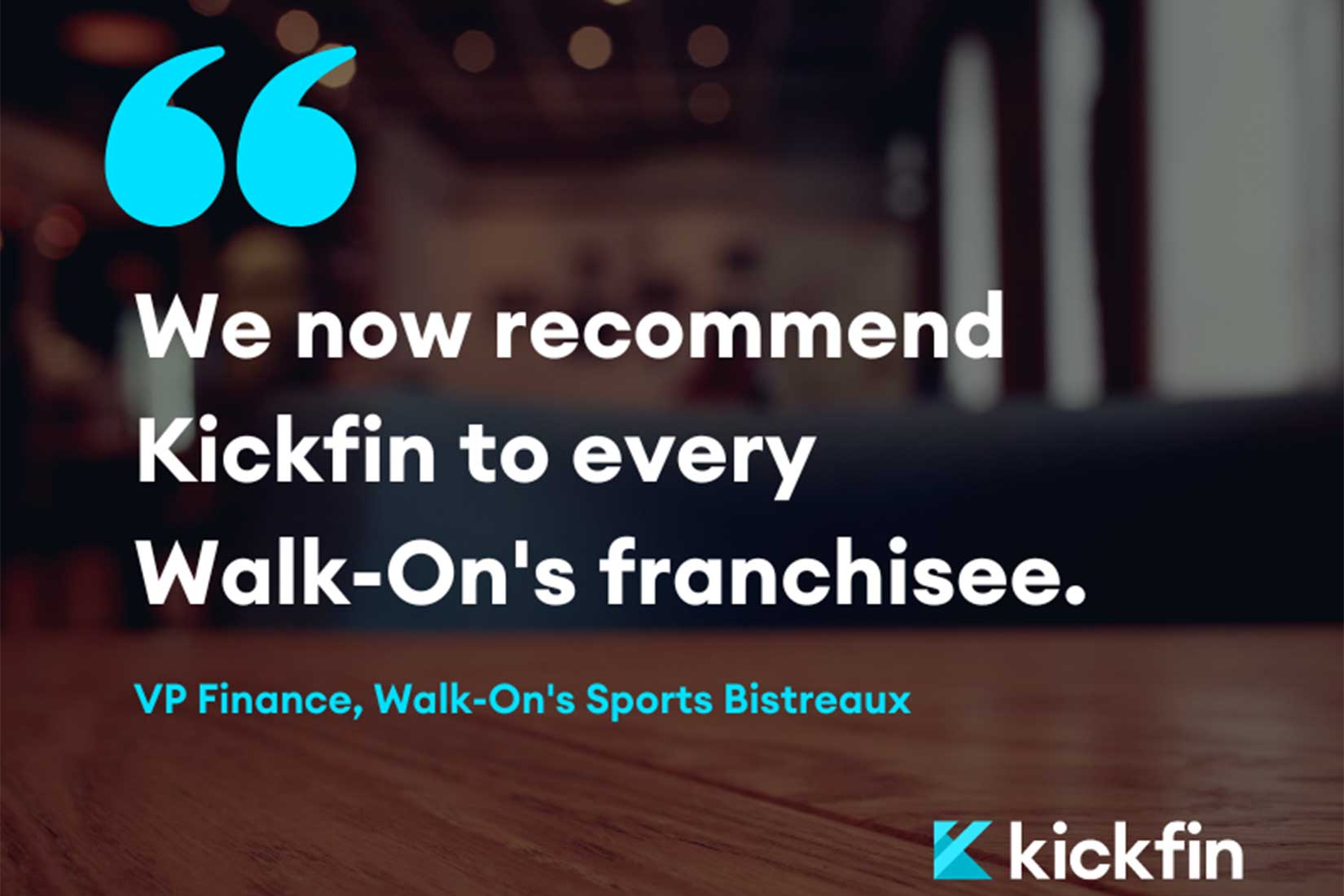 Plus: Employees prefer funds to be instantly streamed to their bank account — so their money is readily available where they need it. They don't want to hassle with cash.
Crazy fast. Super simple.
Kickfin solves for the inefficiencies of cash management — and ensures employees get paid the way they want to get paid.
Eliminates bank runs and tedious tip distribution
Gives managers time back on the floor
Reduces labor costs
Streamlines reporting
Improves recruiting
Why Kickfin?
Ranked #1 in Tip Distribution by G2
Validated by Visa as the largest tip enabler in the U.S.
Used by thousands of restaurant teams across the country, including FSR, QSR, pizza/delivery, independents, hospitality groups, franchises, hotel outlets, stadiums, clubs and more.
What Our Customers Are Saying
"We recommend Kickfin to every Walk-On's franchisee. Moving to cashless tip payouts has saved time, cut costs and reduced risk across the organization — and our employees love it."
Jairo Gualdron, VP Finance, Walk-On's
"We used to go to the bank 3-4 times a week, and we'd walk out with $10,000-$15,000 in cash. Now that we're using Kickfin, I think I've been to the bank once in the past month. As an operator, there's a sense of security that we no longer need to have that much cash on site."
Andres Sweek, Managing Partner, Southern Proper Hospitality
Special Offer for Performance Foodservice Customers
Performance Foodservice One Source customers receive the first 30 days free, plus special pricing of 20% off the monthly software fee going forward. To get started with Kickfin, sign up for One Source today!