There's just something about Italy that feels festive. Maybe it's the bright, vivid colors, the gorgeous landscapes, the celebratory spirit – certainly the spectacular food.
As we continue into the holiday season, and deeper into winter, demand among consumers for warm, cheerful comfort food is only growing. Diners want meals that remind them of family and home, of traditions and tastes that bring us all together, even when we can't be there in person. This makes Italian cuisine a wonderful match for the season. But in addition to rich, soulful flavors, authenticity is a crucial component in Italian cooking. Guests can tell the difference between menu items inspired by authentic, quality ingredients and pale imitations. To get the most out of holiday business, restaurants should reserve space on their menus for pasta and Italian dishes that evoke this joyful time of year.
For operators, one of the great advantages of serving pasta is the sheer amount of variety. From creamy penne to rigatoni, farfalle to ravioli, there is no shortage of fun, playful shapes with which to bring creativity. Italian dishes often allow for ease of preparation as well, meaning fewer overall ingredients but more available servings. For example, we offer Piancone® Jumbo Round Gourmet Cheese Ravioli made with Bacio® cheese that is frozen at the peak of freshness, providing an indulgent, made-from-scratch taste in just a few minutes.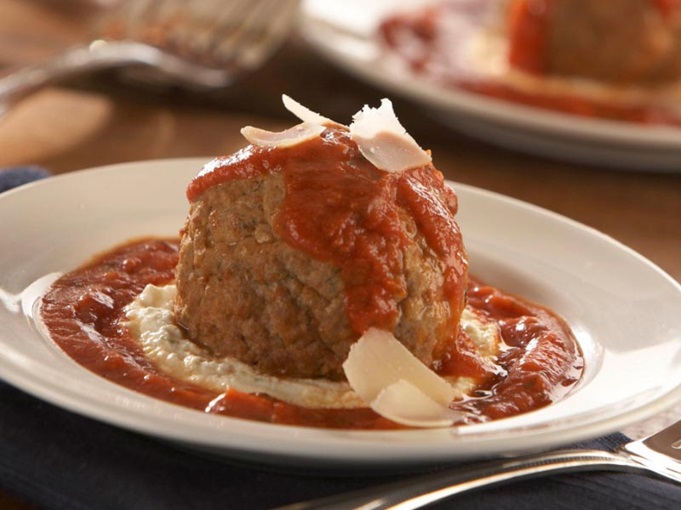 Italian-style food also brings a wealth of vibrant colors to plates, adding a festive pop whether inside your restaurant or at home via takeout and delivery. Warm red and green sauces, red peppers, tomatoes, green veggie options, and multicolored antipastas provide a visual element that connects guests with the season.
Seafood is another holiday delight that perfectly complements Italian food, offering Mediterranean-style visual cues and flavor versatility worth celebrating. For special occasions, shrimp remains a standout choice to go with a spectrum of pastas. Scallops, mussels, and clams provide alternative textures and tastes that work well with a range of sauces. Consider an Oysters Rockefeller Pasta with an Alfredo sauce that brings out potent Cajun flavors or our succulent Roma® Lobster Ravioli, made with the highest quality lobster meat and blended with delicious cheeses and spices for added elegance.
With creamy, cheesy features, warm, soothing sauces, and tender pastas, Italian cuisine provides Old World comfort that is difficult to match. Ziti, lasagna, spaghetti and other classic pasta dishes are delicious canvases for experimenting with various meats such as beef, sausage, and pork. Our Roma® Gourmet Beef Meatballs are crafted from the freshest cuts of meat and blended with carefully sourced Italian spices and cheeses.
For most families, no holiday meal is complete without a forkful of sweet flavors – to help coax a post-meal nap or to keep the night going with an espresso or cocktail. And Italy does seasonal confections better than just about anywhere. Cannoli, tiramisu, biscotti and amaretti cookies – they can all make holiday wishes for indulgent treats come true.
The taste of Italy is the taste of this beautiful season. Transport patrons and families to their own festive experience with memorable, authentic specialties. The color, versatility, and classic comfort flavor of Italian cuisine is certainly worth celebrating this time of year.