A Leader in Education
As Corporate Executive Chef for Performance Foodservice-Springfield he brings his breadth of culinary and managerial knowledge to develop solutions for our customers.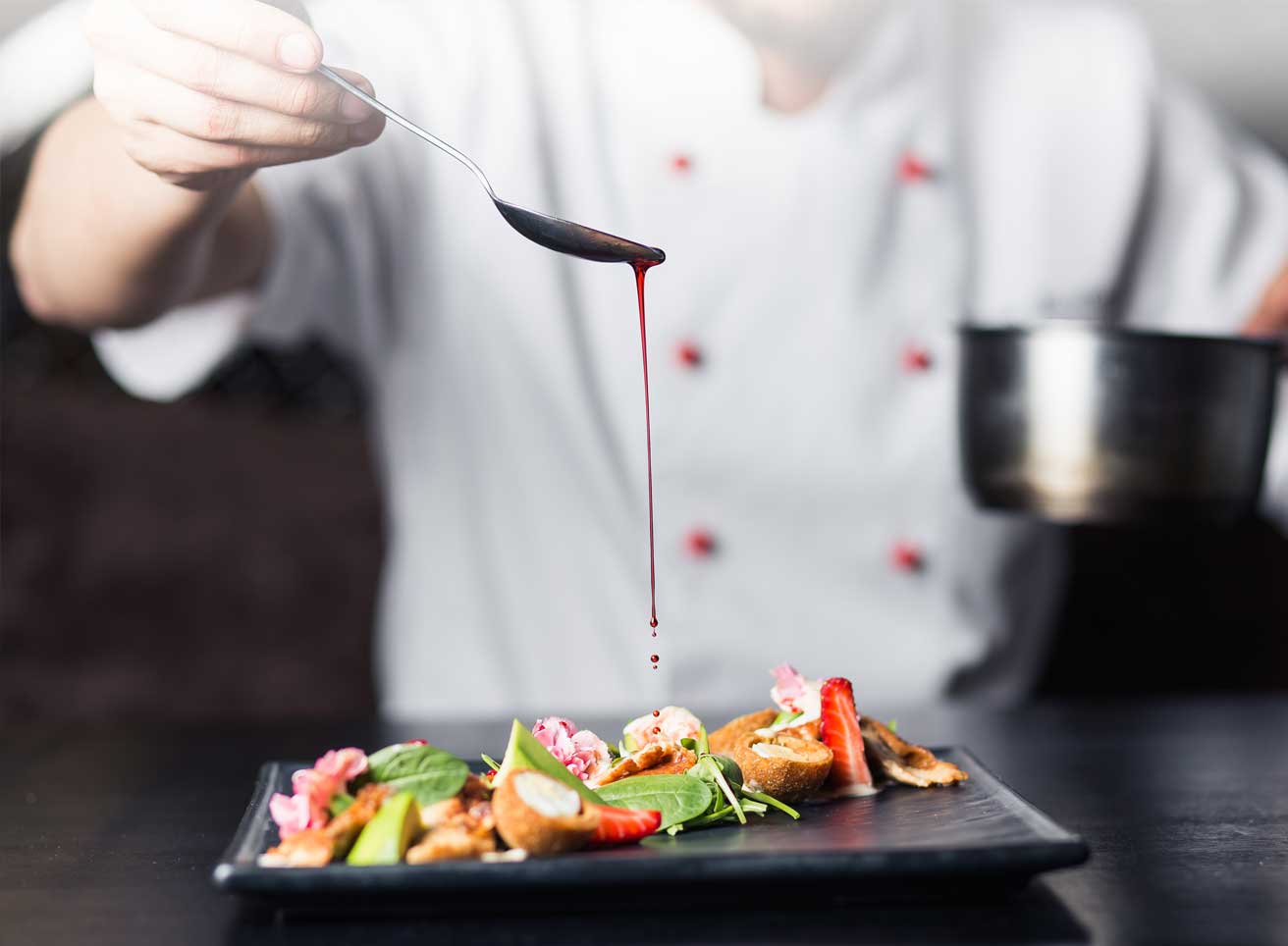 The Story Behind the Chef
Chef David joined the Performance Foodservice team in 2019. He has over 35 years in the industry holding culinary roles, working in senior leadership, and has been a leader in Culinary Education, training thousands of culinary students on the East coast. He is a dedicated supporter of the American Culinary Federation's Certification process and actively mentors Chefs throughout the process as well as leads examination teams in Connecticut and Rhode Island.

Starting his career in the family restaurant at a very young age, he began to fully understand the effort and dedication it would take to become successful in the kitchen. Eventually managing the family business, he had an early understanding of small business operations, employee management, and customer service.

As Executive Chef for the historic Storrowton Tavern and Carriage House he completely revamped menus, operational process, and completely automated the food cost and inventory management systems. Through his efforts he was successful in major reductions in operating costs and increases in operational effectiveness. His menus were lauded for their creative use of alternative ingredients, healthier profiles, and sustainable ingredients. Although common subject matter today, this was considered a cutting edge thought process at the time.

Joining Connecticut Culinary Institute in 2002 David was able to further master his skills in the production kitchen and develop them to apply in a classroom setting. As a Chef Instructor he was recognized for his interactive and real-life approach to educational delivery, later taking on the Dining Services Department, and procurement for the entire campus.

In 2007 Lincoln Educational Services operating in Connecticut as Lincoln Culinary Institute moved David into the role of Director of Education where he championed with their national curriculum committee to completely rewrite the entire Culinary Arts, Baking and pastry, And Italian Culinary Arts programs. He also led the Career Services office where he worked to leverage partnerships with national brand partners for unique and coveted externship experiences. In addition, he was at the forefront of the competition committee creating both internal and external student competitions, Chef partner demonstrations, and guest speaker/mentor programs.

As a leader in Culinary Education David was commissioned to film a DVD to accompany the On Cooking textbook by Sara Labensky, Priscilla A. Martel, Alan M. Hause, providing over eighty video demonstrations of culinary fundamentals that is still used in culinary schools throughout the USA today.

Chef expanded his breadth of food service management in his role as District Manager for Elior North America's Aladdin Foodservice Management education division. There he operated properties throughout New England from public and private schools, colleges, and universities. David was able to design and roll out new international concepts, healthy bowls, greens, and wrap build programs, working hand in hand with school and community farms. These concepts were designed to be retrofit into any location throughout the USA and in all market sectors within Elior North America.

Chef McGurn holds certifications as an Executive Chef as well as in Culinary Administration. He also is a respected Certification Examiner throughout New England for the ACF. David has orchestrated meals for the prestigious Chaine Des Rotisseurs, and hosted their annual Young Chef Competition.
Stay Fresh and Informed
Sign up for our newsletter for the skinny on food specials, promotions, industry tips, and so much more.
Get Inspired