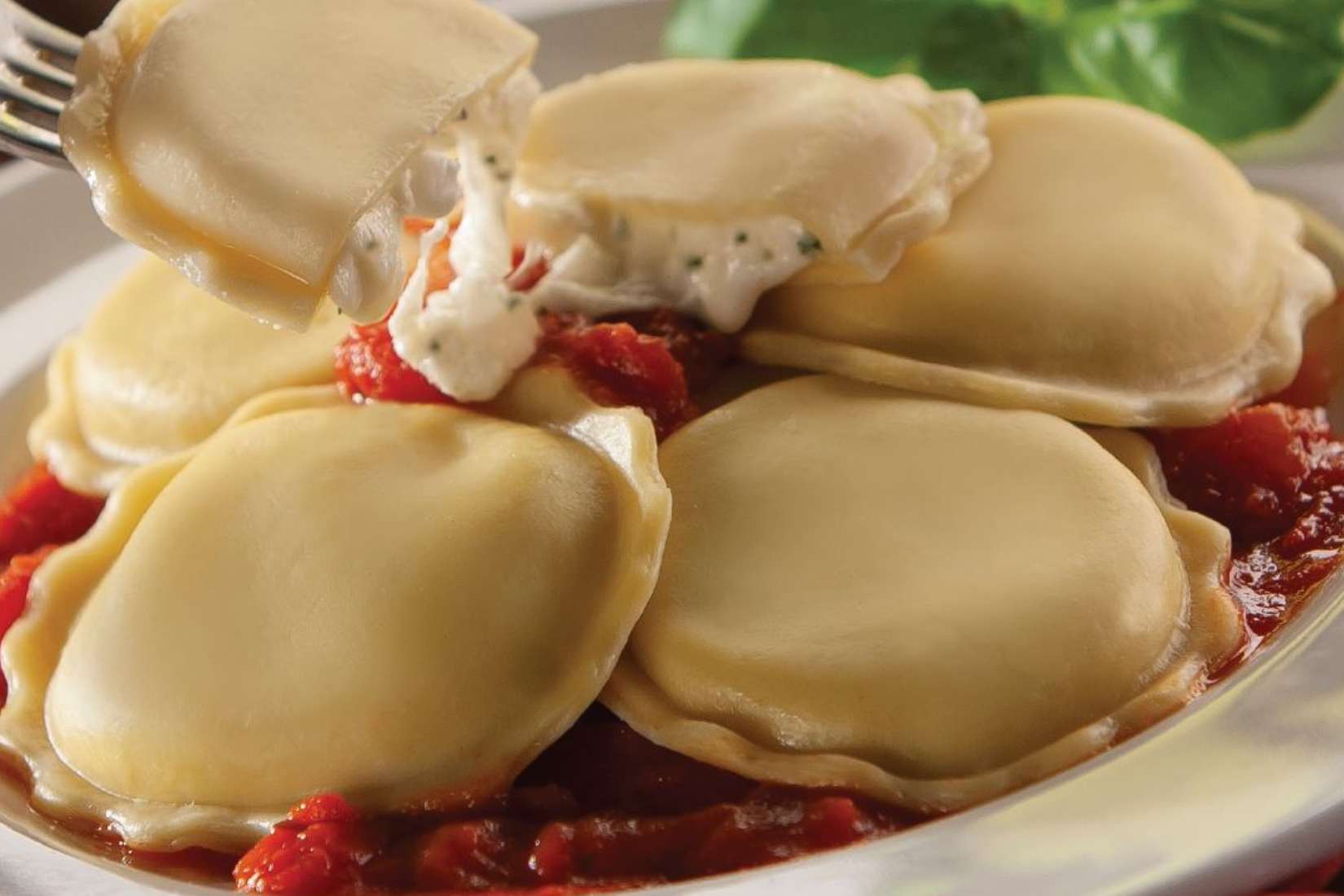 Performance Foodservice proudly presents Piancone® Jumbo Round Gourmet Cheese Ravioli made with Bacio® Cheese. This elegant looking ravioli has a beautiful scalloped edge which enhances the visual appeal of any dish. From the first bite, customers will fall in love with the indulgent and creamy cheese filling - made with Bacio cheese, wrapped in tender durum dough. Contact your sales representative today to find out how you can add this premium ravioli to your menu.
Perfect for:
•
Dine-in, Delivery & Takeout
•
Entrées & Family Style Meals
•
Italian Casual, Midscale and Fine Dining
•
Pizzerias
•
Bar & Grille
Features and Benefits:
•
Frozen at the peak of freshness
•
Save on labor: Precooked, cooks in 5-7 minutes for easy preparation
•
Ability to use what you need and portion control
•
Contains a blend of sharp provolone and whole milk mozzarella cheese with a Kiss of Buffalo Milk™
•
Made with enriched durum flour, creating a softer and more durable dough
•
Pairs great with ROMA Gourmet branded meatballs
Contact your sales representative for product availability in your area.