Prosciutto Reserve Wrapped Melon
About this Recipe
Simple and delightful this appetizer is a welcome addition to a cheese or bread board.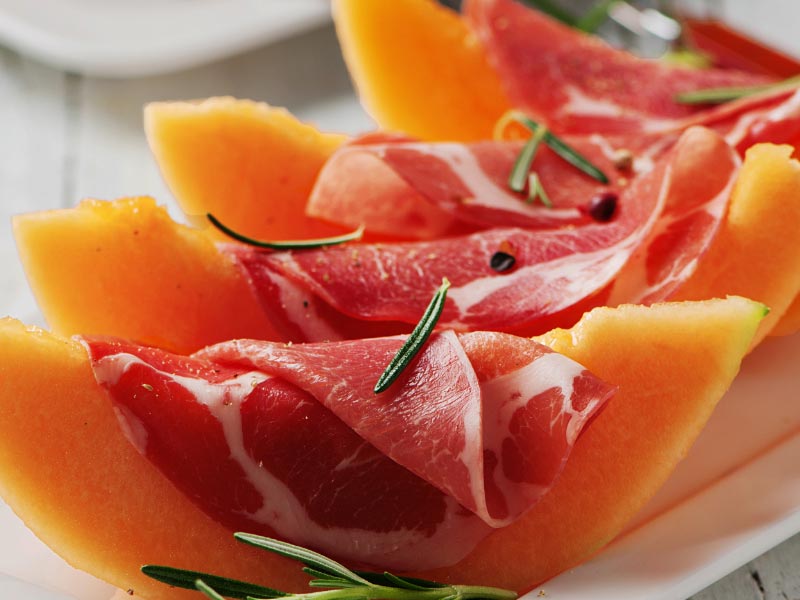 Prosciutto Reserve Wrapped Melon
Directions
Wrap the melon in a slice of prosciutto.
Place a tablespoon of honey on the plate and top with fresh ground pepper. Place a small scoop of ricotta cheese on the plate.
Ingredients
12 wedges cantaloupe
12 oz. cheese, ricotta
- pepper, freshly ground, to taste
12 slices Roma® Prosciutto Reserve
1/2 cup West Creek® Honey