Ah, those classic French dishes. Back in the day, they were the height of cuisine. Over time, however, changing tastes and an overabundance of kitchen shortcuts led to many of them to fall out of favor. Duck à l'Orange, a beautiful dish when prepared in the right kitchen, became a cloyingly sticky sweet mess.
Chicken Cordon Bleu, a wonderful convergence of haute cuisine and comfort food, devolved into an overly breaded sodium bomb that most have only sampled from the freezer aisle. Dining these days, though, is a high-demand, ever-changing business and many chefs are looking to the past for inspiration. Old techniques and classic sauces are appearing on menus, often in new and novel combinations. One dish that is getting a new lease on life owes its revival to a TV reality show—Gordon Ramsey's Hell's Kitchen. Yep, Beef Wellington is back on people's minds. Bad pastry and a propensity to be overcooked all but killed it off in the 80's, but in the right hands it can be a showstopper.
For Chef Ramsey's version the beef is seared, encased in a mushroom duxelles held together with Parma ham, and finally wrapped in puff pastry before being baked off. You, however, don't need to stick with that. Pastry-wrapped meat is a great start—what you do to make it unique and fit your style of cuisine is limitless.
The Meat
Beef tenderloin is the most common choice for the meat. Tender, as the name implies, with good flavor, it's a great choice. But it might be too pricey for some menus. There are other options. An entrecôte, center-cut ribeye, can work as can other tender cuts, even eye of round, which some have been rebranding as a faux tenderloin. A good sear before wrapping in pastry is key, just don't overdo it or the baking time inside the pastry will send it far past your desired cooking point. A short rest after the sear but before the wrapping can help stabilize the temperature and reduce inadvertent overcooking.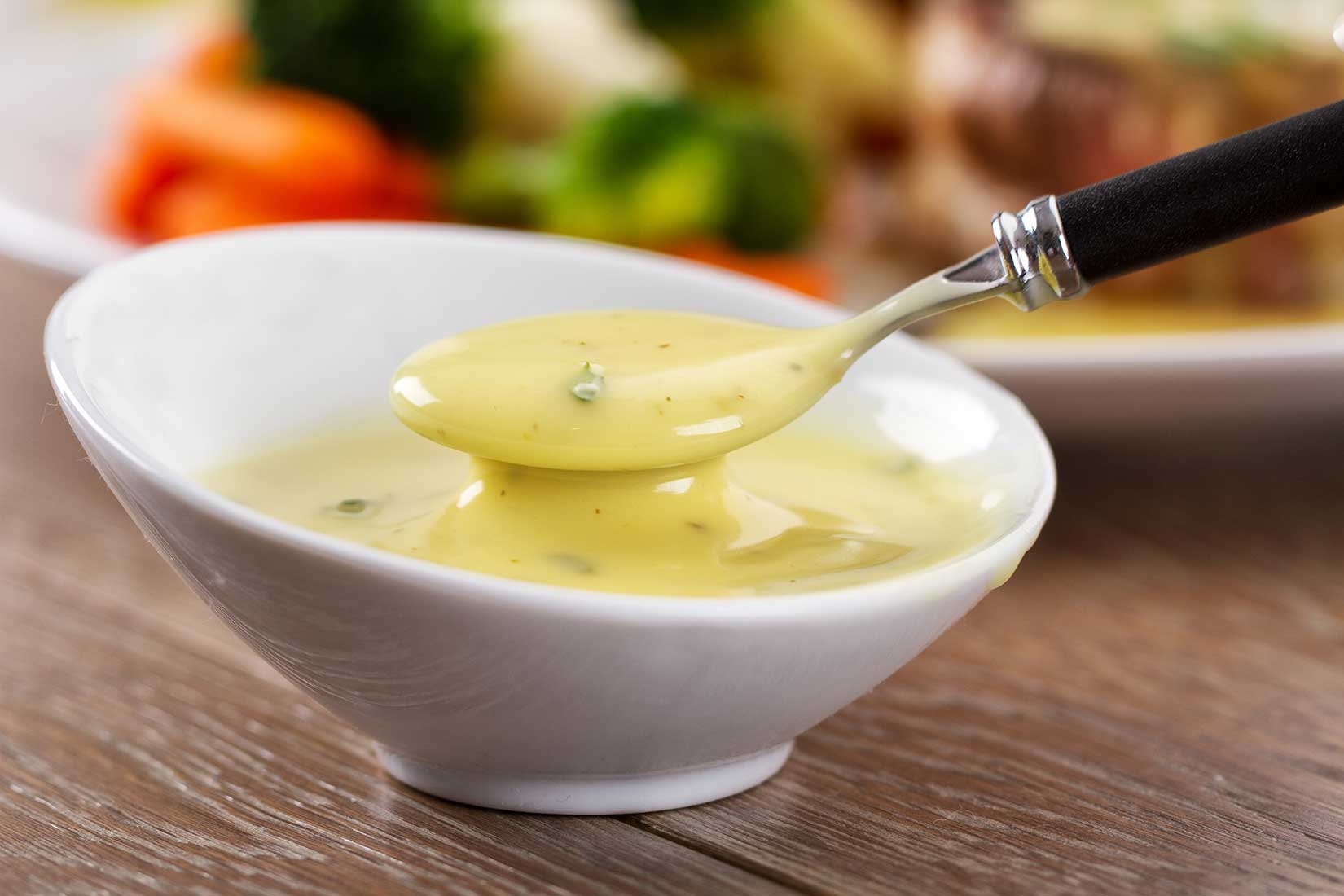 A traditional Wellington uses pâté instead of the duxelles, but why not got full decadent and sear a piece of foie gras to top off the meat instead? During cooking, more of the duck fat will render adding flavor and richness to the filet inside. You could also go simple and slather the meat in mustard (sometimes used in Ramsey's version). Instead of a cream-based duxelles, perhaps you might try wild mushrooms in a red wine reduction? There's also nothing wrong with packing that Welly with bleu cheese or something a little more exotic like a Stilton.
The Pastry
Puff pastry is traditional, but not every kitchen is equipped to churn out its own pastry. Fortunately, frozen options have come a long way and are fairly consistent in quality. Brush the pastry with an egg wash while baking to produce a beautiful glaze and to add crispiness to the outer layer. If your restaurant has a specific symbol or logo, consider having a die cut made. Stamp out the logo from excess pastry and affix it to the top of the Wellington with an extra brush or two of the egg wash. The final product is guaranteed to be heavily posted all over social media.
If you don't want to use puff pastry, consider a pâte brisée. This flaky pie crust is easier to make in-house and is firmer and more forgiving than puff pastry. Its density also lends itself to hold up better to liquids and might be the better option if your fillings are moister.
The Sauce
The last piece of the Wellington puzzle is the sauce. Red wine or veal reductions can dial up the flavor. There's nothing wrong with a Bearnaise either. Whatever sauce you choose, you've got to consider service. A pastry that is light and crispy in the kitchen then doused in sauce may arrive a soggy wet mess at the table. No one wants that. Serving the sauce on the side in a boat can help avoid disappointment or you could even make the sauce part of your table side service where the server presents the sauce and pours it in front of your guest—a nice flourish they'll remember long after dinner.