With the start of football season, let's take a look at some sports-bar-centric food trends.
Totchos
Step aside, old favorite nachos (but not so far away that we can't reach for a chip in between plays). Enter totchos. Crispy, crunchy potato nuggets smothered in cheese, bacon, smoked meat, sour cream, chili, salsa or any of your favorite nacho toppings are showing up on menus everywhere. The key to terrific totchos is layering—the ingredients need to be arranged so the tots don't get soggy from all the delicious things on top, especially when it comes to takeout and delivery. Some of the unique takes on this trend we've seen include:
Breakfast Totchos featuring bacon, egg, cheese, salsa and avocado (serve it as an appetizer or at brunch!)
Pizza Totchos smothered sauce, cheese and your choice of toppings
Sloppy Totchos: yes, tater tots topped with Sloppy Joe mix
Hawaiian Totchos topped with cheese, pineapple and bacon
Burger Mania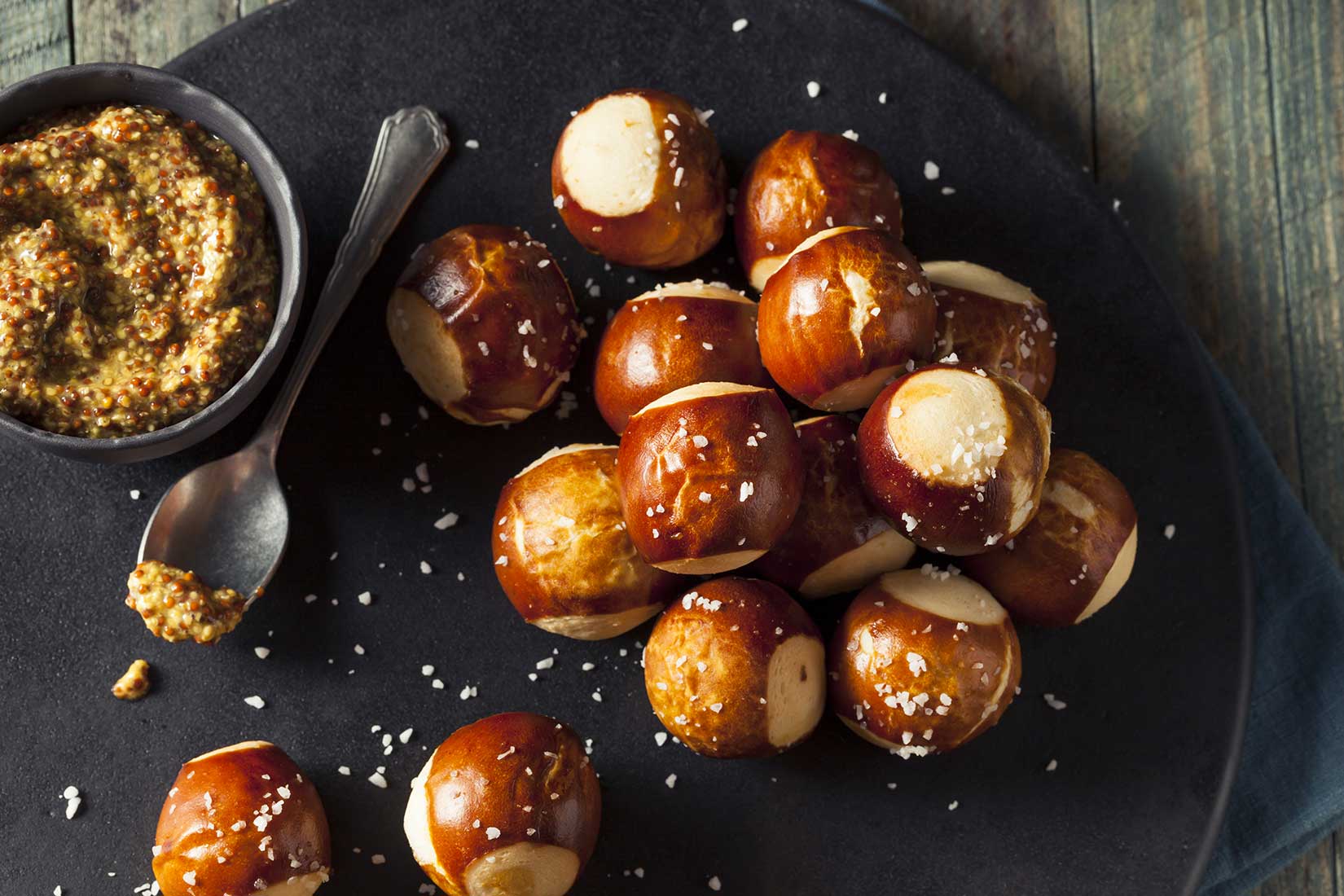 Burger insanity has been going strong for years and a recent Datassential study found that three out of four Americans consume at least one burger a week, plus there's a burger on the menu at nearly half of all restaurants. In order to stand out, casual restaurants and bars are going outrageous with toppings.
Datessential reports that trending burger menu options include pretzel buns, smoked Gouda, bison patties, cranberries (paired with blue cheese, we hope!) and, of course, Sriracha.
We've also seen burgers topped with pork belly, fried soft shell crabs, barbecue, mashed potatoes, mac and cheese, and, of course, peanut butter, bacon and bananas. We expect the flavors to keep coming with even more mix-and-match slider options and burgers made from meats other than beef.
Dips
Sure melted cheese, spinach-artichoke and crab dip have always had their place on the menu, but the flavor options continue to evolve, often with an ethnic spin. The old Greek favorite hummus is becoming new again with additions like beets, coconut, Sriracha, even meats like roasted chicken or lamb. Restaurants are even serving hummus "pizza" appetizers featuring hummus spread on flatbread and topped with cheese and/or assorted vegetables. Along with hummus, labneh, a thick made from strained Greek yogurt is also showing up more and more as customers look for healthy, protein-packed appetizer options.
Forget one-dip dishes that force consumers to choose, restaurants have been serving several dips in one shareable takeout dish—hummus, yogurt dip and tabbouli; queso, guacamole and salsa, etc. You'll also see more restaurants offering French fries and other "bites" like soft pretzel nuggets, raw and fried veggies with a long list of dips to choose from. Twists on the traditional French dip are also big—ever thought of serving a hot turkey sandwich with a side of cranberry salad dressing for dipping? How about an appetizer of grilled cheese sticks served with a ramekin of tomato bisque for dunking? This can even be applied to pizza—we love a vegetable-and-feta pie served with a side of Greek vinaigrette.