Brunch has always been a popular forum for biscuits, and recently they've really been taking off. Gourmet options like lardo biscuits, peanut-butter-bacon biscuits and apple-brown-sugar biscuits are gracing menus all over the nation.
A great new way to capitalize on this trend is to run is a "build your own" biscuit bar. Concepts like Chipotle, Subway and Your Pie have made it popular to build your meal the way you like, so why not try the trend? Market and run your biscuit bar on game day mornings (Saturday and Sunday) and if you serve alcohol tie it into a "Bloody Mary Bar." Or, add it to your catering list as a way to inspire customers to book holiday parties in the morning or mid-day instead of in the evening. Here are a few ideas for your new biscuit bar feature: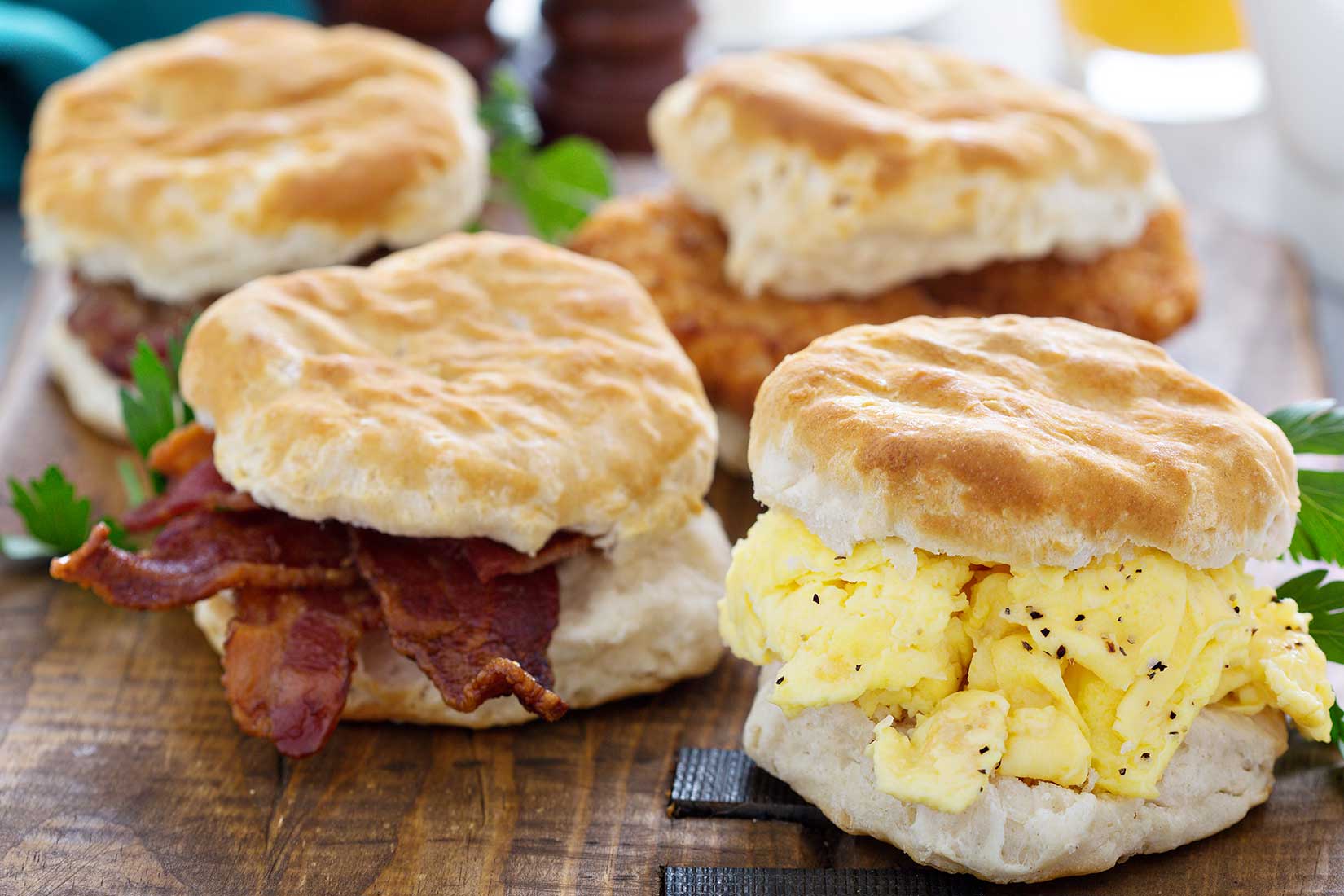 Variety of Biscuits
Whether you will be baking biscuits from scratch or using a premade biscuit, try to use different flavorings. Biscuits can be seasoned with Cajun, Dry Ranch, and Caribbean Jerk seasoning directly out of the oven to put a new flavorful spin on them. Don't forget sweet options too, like blueberry, chocolate chip, peanut butter or cinnamon sugar.
In the Biscuit
Offer several different ingredients for people to build their biscuits with. Start with some unique items as well as some staple items, here are some examples: Mini Country Fried Steak, Pulled Pork, Grilled Steak Medallion, Fried Chicken, Fried Bologna, Grilled Vegetables, Sliced Avocado, Sliced Pork, and Smoked Beef Brisket.
Accompaniments
The finishing touch to every good biscuit is something sweet. Here a few ideas for your biscuit bar for condiments: Apricot Preserves, Grape Jam and Jelly, Strawberry Jam and Jelly, Chocolate Gravy, Honey, Powdered Sugar, Maple Syrup.