Motivate your employees with the best quality awards at the lowest possible price, using the easiest employee recognition program in America.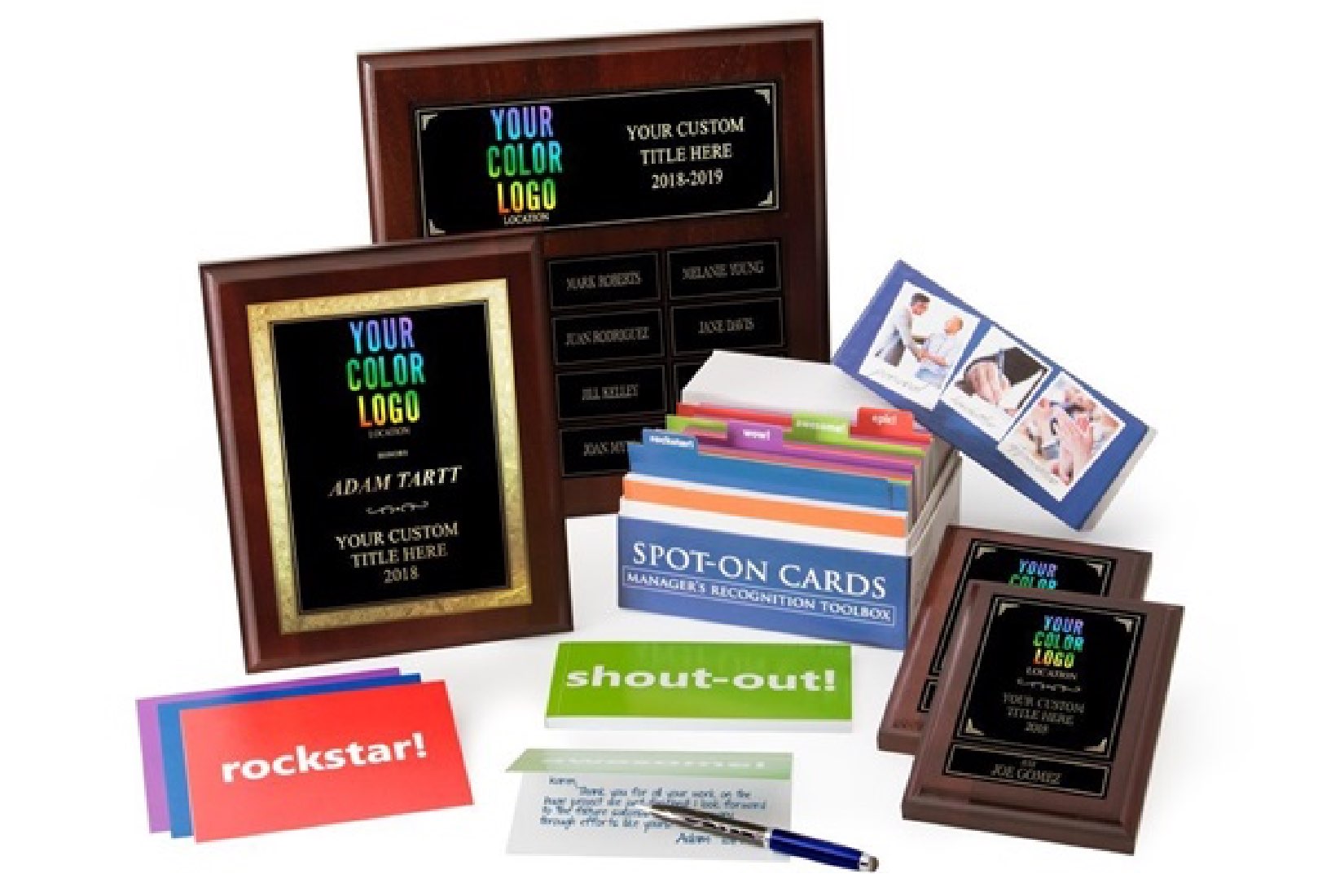 Organizations with strategic employee recognition are 12x more likely to have strong business results, according to Bersin by Deloitte's Employee Recognition Maturity Model.
MyEmployees provides you with a complete, done-for-you employee recognition system that is convenient, helpful, and high quality.
Do you have time to drive around town to get your employee award plaque suppliers? We didn't think so. We ship everything right to your door!
Not sure how to pick winners or want to be creative with your awards? That's not a problem. Your program comes with your own personal Engagement Coach who is full of fresh ideas!
Wondering about the ROI? Connect your selection criteria to your company's goals and your ROI will amaze you!
Over 9,000 clients, all over the country, in dozens of industries, love working with MyEmployees because the program is convenient and provides a team of REAL people helping you every step of the way. The awards are unmatched in quality and customized with your logo in full color HD.
Ready to motivate and thank your employees? Performance Foodservice customers save 20% when signing up to recognize one top employee each month and 30% when recognizing 2 employees. More special offers are also available and all programs are customized to fit any business and budget.
Free award samples are available now. Contact MyEmployees today through the One Source program, and an Account Executive will be in touch right away with details.