With changing industry conditions, it's important to be flexible. Managing menus to fit consumer demand can help you get the most out of your food.
When planning a menu re-tool, there are several strategies to consider. You may consider combining concepts to make the perfect fit for your operation's needs.
Eliminate Slow-Moving Dishes
Identify the slowest selling menu items in each category on your menu. Every quarter you should be identifying the top 10-20% of items of that are not selling. Let the sales numbers speak for themselves. Use your point of sale system to run a quarterly report to identify these slow-moving items. By doing this you can prevent overbuying and dead stock.
If you want to replace any of these slow-moving menu items, you should do so with a pragmatic process. When you create a new dish, run it as a special for 2-3 weeks and track the sale compared to the slow mover.
It's important to invest your money on menu items that bring you a return on that investment. Because of the emotional attachment an operator may have for a dish, this can be a difficult process. That's why running a report and letting the numbers speak for themselves places logic at the forefront to help make the right decision.
Cross-Utilize Menu Ingredients
The more you use an ingredient in multiple dishes the better. Doing this lowers your overall food cost and limits product waste. Ideally you want to use a protein in at least two places on the menu as they are usually your most expensive product investment. But don't limit this concept only to proteins or center of the plate ingredients. Give every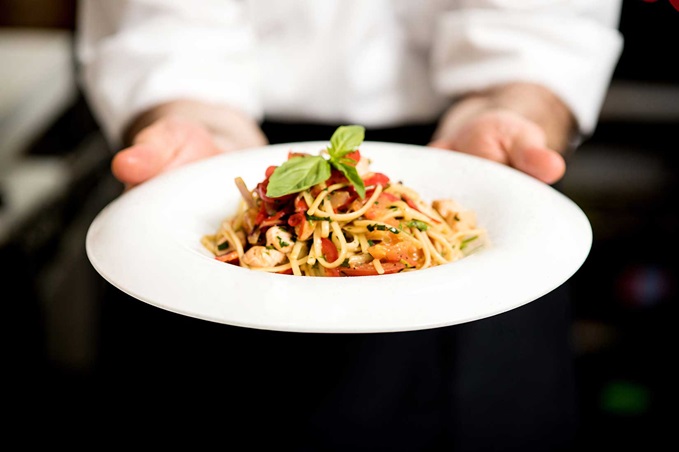 ingredient a broader chance of generating profit.
Streamline Offerings
One of the biggest mistakes an operator can make is trying to be all things to all guests. This is often reflected in a very large menu. The more you can define who you are from a culinary aspect, the easier the chance of making a true connection with the diner. One or two-page menus are what the modern diner is looking for. Keeping the menu simple allows a guest to make a quick decision and for tables to turnover faster. The smaller the menu, the easier it is for your kitchen staff to execute at a high level.
When a menu is smaller, it makes it easier for your front of the house staff to learn the items and better sell them to customers. Customers always look for engaged and helpful staff, as they control the guest experience. A focus on a smaller menu also allows for easier training processes for both front and back of the house new hires.
Analyze the Contribution Margin
This method also helps takes emotions out of the decision process. Contribution margin tells you the profitability of a menu item. This is determined by the following formula:
Contribution Margin = Sell Price – Food Costs.
Example: Sell Price $15 — Food cost $3 = $12 contribution margin.
This menu item is running a 20% food cost and generating 80% profit per sale.
From that profit you will pay variable and fixed costs, such as labor, utilities, insurance, and mortgage or rent.
Determining menu items that are high in food cost and low in profit can make it easy to decide what to replace or adjust to make them more profitable. Adjusting portion size can help you hit the contribution margin you need by lowering the food cost to produce the dish. Change the layout of your menu to focus on the items generating the best contribution margin —allowing you to market the menu items that are most profitable.
From a chef/operator perspective, re-tooling your menu can help your operation become more profitable and generate a better food cost by highlighting items and ingredients that really work for you.