Trust – in the restaurant world it may be the one thing standing between success and failure.
With the pandemic continuing to cause major challenges throughout the industry, consumers are rightly concerned about health and safety. In many places, people are still fearful of dining indoors. Believing that a restaurant is doing everything possible to keep patrons safe is a matter of trust, and operators have to earn that trust.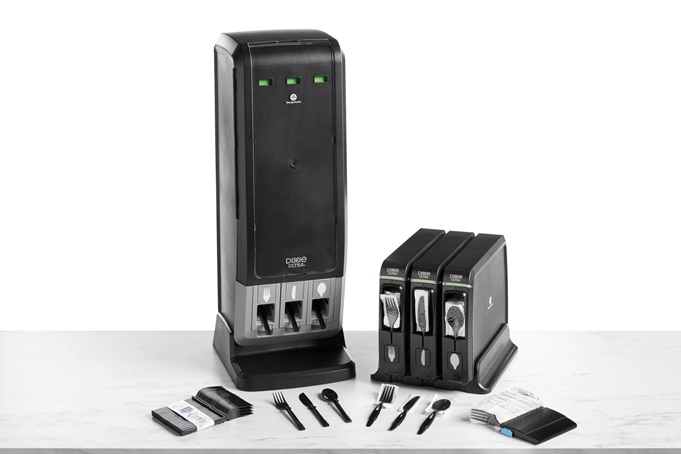 Restaurants should be implementing proper protocols such as mask wearing for employees and waiting guests, social distancing, and effective seating arrangements. But guests should also feel that establishments are following smart sanitation policies and reducing contact points as much as possible. People are far more likely to visit restaurants that are actively working to keep them safe, and that level of consumer trust can lead to healthier margins.
It's also important to consider that with respect to public health, many restaurant hygienic practices are now here to stay – regardless of when the pandemic ends. According to a recent study, three out of four patrons said that touch-free options will be more important moving forward than they were when COVID first hit the scene. The study examined what implemented solutions would make patrons feel safer from germs. 78% said the presence of hand sanitizer dispensers would be effective, while 77% said having disposable sanitary wipes available at dining tables would help to soothe fears. Additionally, 76% of guests said that enclosed cutlery and cup dispensers would increase safety, and 72% were in favor of plastic-wrapped utensils.
The presence of hygienic, automatic dispensing systems means that there are no buttons to push or levers to pull in accessing restaurant tableware – a true touchless environment. There are a number of Dixie Ultra® SmartStock® cutlery systems, for example, that can help reduce contact points. These systems cut down on cross contamination by dispensing enclosed tableware, but they are also designed to scale back on waste. Some include recyclable or compostable utensils, meaning that while they are addressing sanitation concerns, operators can also demonstrate a commitment to being enviro-friendly – another consumer emphasis. Enclosed or wrapped items are perfect for use with takeout and delivery services as well.
When considering sanitation methods, operators must think beyond the dining room itself. Touchless systems, hand hygienic dispensers, single-use wipes, and enclosed products can be implemented in the back of house, in restrooms, and with off-premise services too. Trust is the name of the game. And operators can only gain it by putting in the effort that their guests will recognize. Win their trust, and it's likely that success will follow.