Compound butter is a delectable mixture of unsalted butter with savory or sweet ingredients. It's a simple but sublime way to creatively enhance appetizers, entrées or any special offering.
Butter is the perfect vehicle for spreading flavor around, which is why compound butters are popular. Start with room temperature butter, then stir in flavorful herbs, spices, cheese, wine reductions, and stocks. Put your butter in a bowl with the flavorings and gently mix it together by hand. The result, "worked butter," can be used to spread on bread, as a topping on a dish, or to place over meats and vegetables. Best of all, compound butters last in the freezer for up to 3 months.

You can also make compound butter using a whipping method. Instead of mixing by hand, you can use a mixer. Start with the paddle blade, then switch to the whisk, beating the mixture until fluffy. Unlike worked butter, whipped butter should be used right away so it retains its light, whipped consistency.
Tips for Preparing Compound Butters
Butter should be brought to room temperature and softened before adding ingredients.
Flavoring ingredients should be very finely chopped or puréed. If extra liquid develops, it should be drained before mixing ingredient into the butter.
For the flavor to better penetrate the butter, allow it to stand at cool room temperature for a few hours before refrigerating.
Compound butters may be stored in freezer, tightly wrapped. Use a sharp knife dipped in hot water for cutting frozen butter.
Try it Out
Sriracha Chive Butter
1 pound Nature's Best Dairy® Unsalted Butter
1/2 cup Peak Fresh Produce® Chives, finely chopped
Up to 5 tbsp Sriracha (to taste)
Up to 1 tbsp West Creek® Salt (to taste)
Garden Herb Butter
1 pound Nature's Best Dairy Unsalted Butter
5 tbsp mixed Peak Fresh Produce Herbs, finely chopped (choose Parsley, Sage, Rosemary and Thyme, to taste)
Up to 1 1/2 tbsp West Creek Salt (to taste)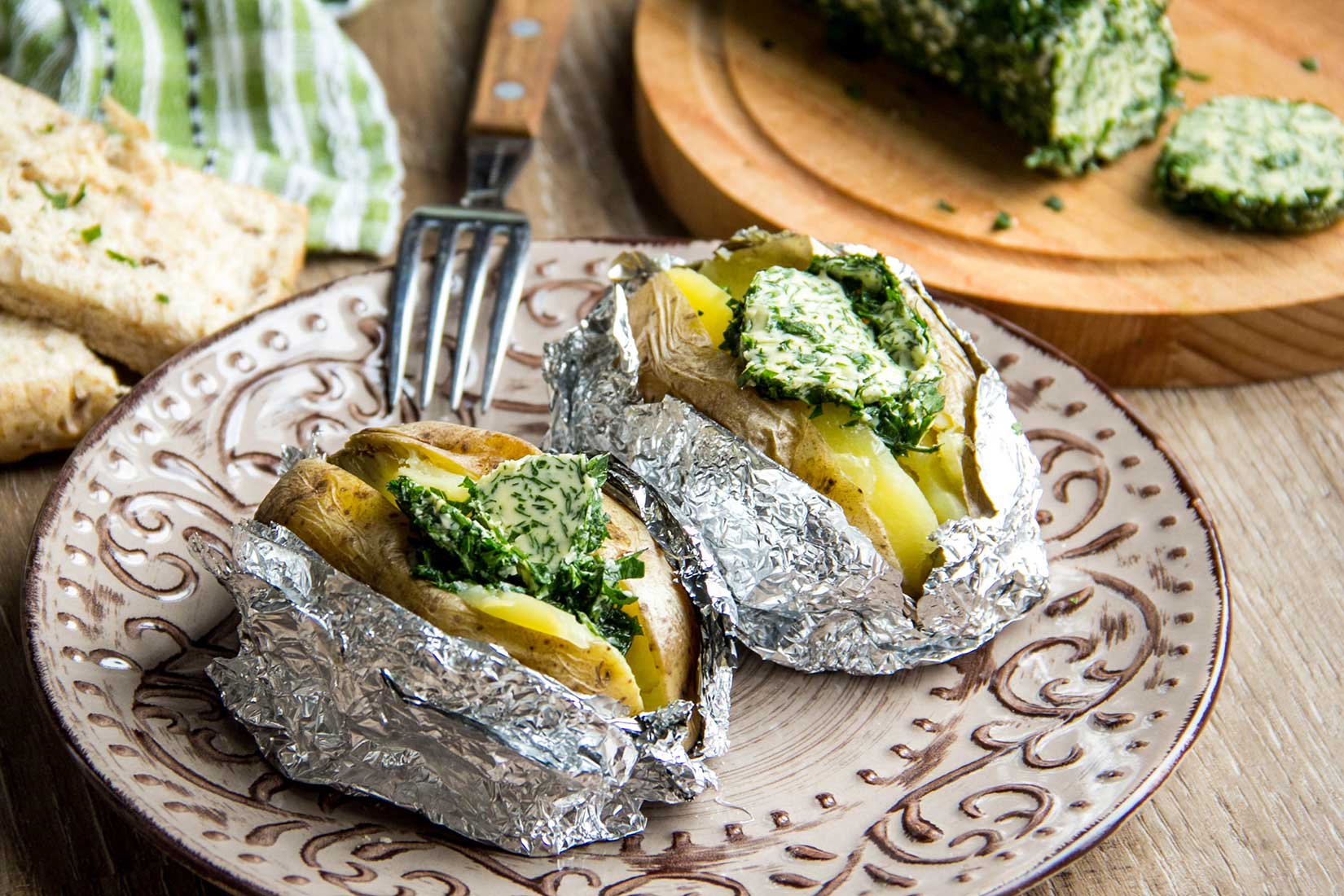 Blueberry Agave Butter
1 pound Nature's Best Dairy Unsalted Butter
3/4 blueberries (fresh or thawed frozen)
1/3 cup agave nectar
Up to 4 tbsp blueberry preserves
1/2 tsp West Creek Salt (to taste)
Roasted Curry Butter
1 pound Nature's Best Dairy Unsalted Butter
3 tsp fresh ginger, peeled and finely grated
3 tsp roasted curry powder
1 tsp turmeric
Up to 1 1/2 tsp West Creek Salt (to taste)
1 pound Nature's Best Dairy Unsalted Butter
Citrus Honey Cardamom Butter
1/2 cup West Creek Honey
Up to 3 tsp lemon zest (to taste)
1 1/2 tsp ground cardamom
1/2 tsp West Creek Salt
Sweet & Smoky Bacon Butter
1 pound Nature's Best Dairy Unsalted Butter
1 cup crispy bacon, finely chopped
2 1/2 tbsp brown sugar
1 tbsp cider vinegar
Up to 1 1/2 tsp each of smoked paprika, sweet paprika, chili powder, mustard powder and West Creek Salt to taste