Dreaming of being the big cheese in the pizza world? The California Milk Advisory Board (CMAB) is looking to crown a champion in its 2020 Real California Pizza Contest.
The second annual contest, open to professional chefs from across the U.S. and Mexico, is seeking pizza recipes that feature the most innovative uses of cow's milk cheese from California, or Real California Cheese. The CMAB will begin accepting submissions in July, with prize money totaling $29,500.
"We are looking for 2020's top professional chefs to craft award-winning pizza recipes using Real California Cheese," said Mike Gallagher, business and marketing development consultant for the CMAB. "Our categories this year have evolved to capture chefs' creativity on the latest food trends – plant-forward ingredients and Cal-Mex flavors. We are also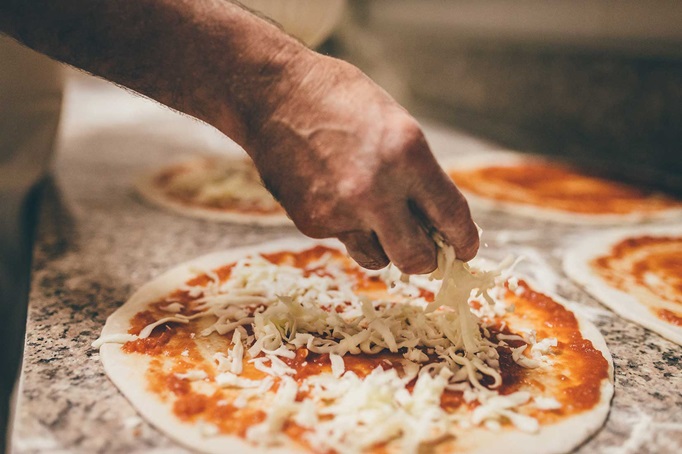 excited to broaden our geographical reach, inviting the champion of the most recent CMAB-sponsored 'Campeonato Mexicano de la Pizza' to compete in our final round."
Participants can enter recipes in three categories: Cal-Mex, fusing fresh flavors from California and Mexican cuisines, featuring Hispanic-style cheeses; the REAL California, inspired by the Golden State itself and showcasing California cheese and toppings; and Plant-Forward, emphasizing the delicious flavor combinations of plant-based ingredients and Real California Cheese. Contestants can choose from more than 250 varieties and styles of cheese that carry the Real California Milk seal, meaning made with milk from one of the 1,300-plus dairy farm families in California.
In addition to a recipe, contestants will be asked to submit a short essay or video describing their personal and professional inspirations for creating tasty and inventive pies. Twelve finalists will be selected by a panel of professional judges to compete in an all-star bake off at the Culinary Institute of America at Copia in Nap, Calif., in September. All finalists will receive a cash prize. Category winners will be awarded $5,000, and the best overall pizza recipe creator will receive an additional $10,000 grand prize.
"This contest focuses on cutting-edge pizza menu solutions that can produce commercial viability for a broad range of independent operators," said Gallagher. "We want to find creative, on-trend recipes that will ultimately be easy for operators to replicate in their kitchens."
Chefs dreaming of California pizza greatness should review the requirements and complete the entry at pizzacontest.realcaliforniamilk.com. For a list of qualifying cheeses, cheesemakers, and contest rules, visit realcaliforniamilk.com/foodservice.