As takeout and delivery have carved out a monster position within overall sales, the importance of a to-go beverage program has also reached new heights.
Not only do families often need multiple cups for a variety of to-go drinks, a nationwide loosening of alcohol laws, and let's face it – an increase in demand due to lack of social stimulation and pandemic coping – has resulted in the need for a range of to-go cups that fit any situation. Mixed drinks, mocktails, and the spectrum of water, soda, and juice take up a large percentage of take-home beverages. But as the temperature drops, there's a strong need for even more robust packaging when it comes to hot drinks.
The arrival of winter has unfortunately brought a cooling effect to outdoor dining. And increasing COVID cases mean that fewer consumers plan to spend significant time eating inside. However, this should correspond positively when it comes to takeout, delivery, walk-ins, and window pickups.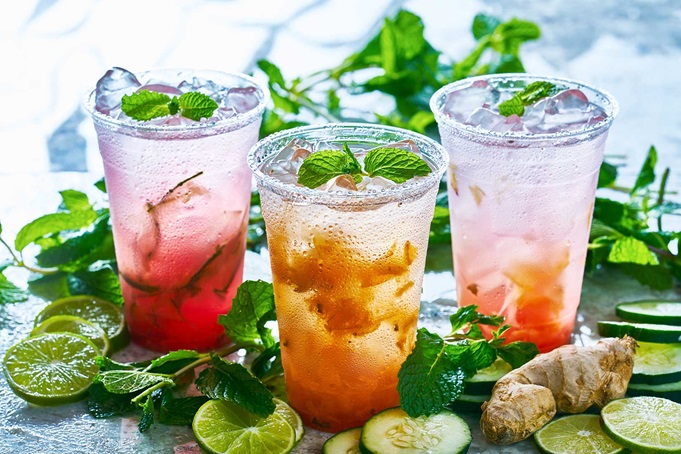 Consider the consumer base: parents dealing with virtual learning, work-from-home warriors, employees who already need a break from the office. These are all potential hot-drink patrons, each of them looking to take a break, or three, throughout the day and walk down the street, or place an order on their phone, for a cup of warm comfort. There's something about stopping into a favorite establishment for a coffee, tea, or hard version, depending on how Zoom school has gone that day. As in normal times, it becomes a celebratory ritual, and your restaurant should be part of that daily routine.
Keep in mind that consumers want fewer touchpoints as well as leak-proof containers that are easy to handle and environmentally responsible. Within non-foods, Dixie® PerfecTouch® Wrapped Paper Hot Cups are an option for any high-level drink program. The cups are customizable, recyclable, and come individually wrapped to prevent cross contamination. They also feature a soft exterior and are insulated, meaning no ill-fitting sleeves for guests to grapple with.
A quality and efficient hot beverage program lends itself to cross-selling opportunities. Breakfast and dessert items pair well with a coffee menu, and when guests are accustomed to stopping in, handheld savory pies and other easy carryout items become more intriguing. Heat up your hot drink menu and heat up sales to help navigate the winter.