The culinary world is full of accolades, from local media recognition to the James Beard Awards. But no honor is quite as prestigious as the Michelin star, an honor bestowed on restaurants that are models of exceptional food and dining experience.
A restaurant may earn up to three Michelin stars, but to do so is quite rare — only 137 restaurants currently enjoy that designation in the entire world, and only 2,817 restaurants in the world have Michelin status of any kind. But what exactly does a Michelin star mean, and how does a restaurant get one?
Driving Along
Starting in 1900, the French tire company Michelin created their guide as a way to encourage automobile travel — literally a way to burn rubber and increase tire sales. The star system followed in 1926, and in the nearly 100 years since, chefs have gone to great lengths to obtain and maintain Michelin stars for their restaurants.
Attention to Detail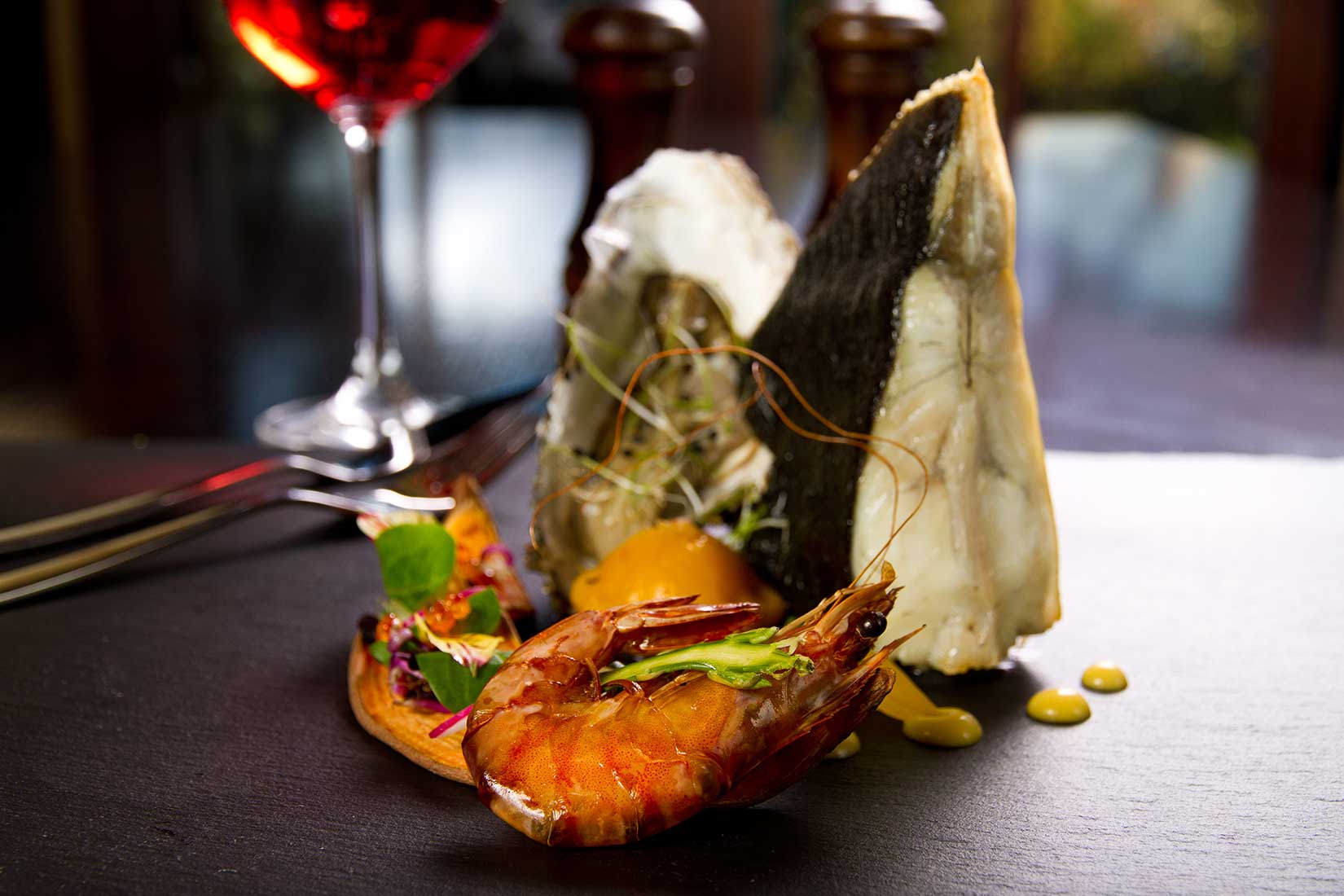 According to Michelin, there are 80 inspectors responsible for covering different geographical areas, and their rotations change each year. Not everywhere on the globe is represented, and if a restaurant is not within a zone that the guide covers, they are not eligible for a Michelin star. In the U.S., the areas covered are New York City, Silicon Valley, San Francisco, the East Bay and wine country, Los Angeles, Chicago, and Las Vegas.
The inspectors are expected to remain anonymous and must visit restaurants several times — at different times of day and over several seasons — before awarding any stars. Once a restaurant receives one star, they are up for review in 18 months, at which point they can either maintain their rating, add a star, or lose a star.
According to Michelin, the food is the sole focus of the evaluation, but Michelin-starred establishments tend to also have exceptional service and ambiance, which keeps standards high across the board. Michelin states its official judging criteria as follows:
Using quality products
Mastery of flavor and cooking techniques
Personality of the chef in the cuisine
Value for money
Consistency of food
In theory, a one-star rating means, "a very good restaurant," two stars signify "excellent cooking that is worth a detour," and a three-star restaurant is one that offers "exceptional cuisine that is worth a special journey."
Michelin has faced criticism over the years for selecting restaurants in an unnecessarily exclusive way, pandering to French chefs and a French audience, and being arbitrary in their judgements. Michael Ellis, international director of Michelin Guides said, "The guide is not meant to be a phone book or encyclopedia of restaurants, but it is a confluence of opinions and views from seasoned food and beverage professionals."
You Got a Star
Receiving a Michelin star can be the honor of a lifetime. It can greatly alter the trajectory of a restaurant, usually for the better, but it's important, if you ever get that call, to think about how your business will change once the news becomes public. It can be useful to update your website and reservation system and to connect with potential investors who might be interested in opportunities for successful restaurant growth with your talent leading the way.