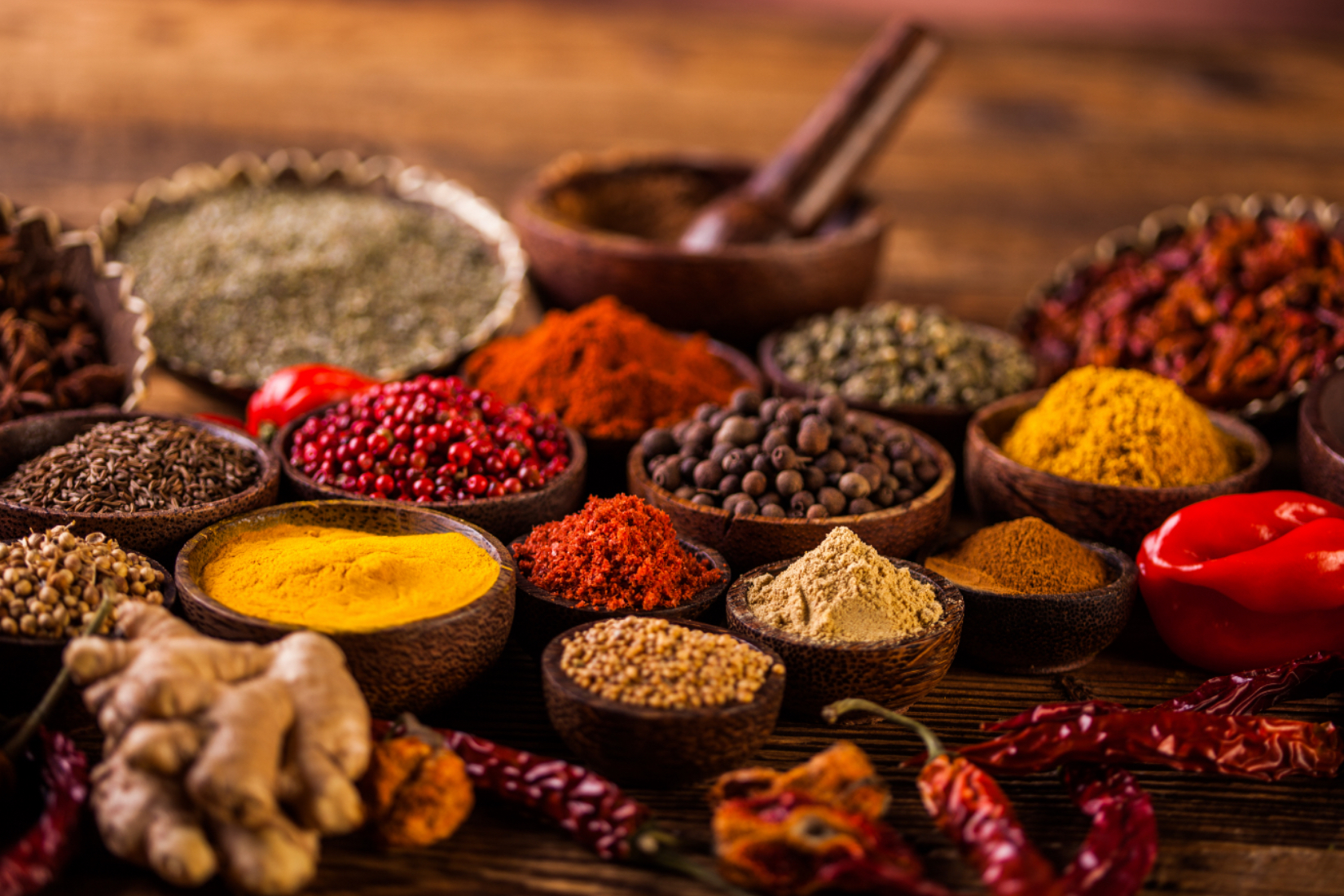 Performance Foodservice is pleased to continue the expansion of our Asian Pride® product portfolio with four new seasonings: Five Spice Blend, Natural Wasabi Powder, Sriracha Seasoning and Gochujang Sea Salt. These are all easy ways to add a twist to a traditional menu item and incorporate Asian flavor. These seasonings only capture a small cross-section of the broad range of flavors that make up Asian cuisines.
Asian Pride Five Spice Blend combines the five sweet & savory spices in this traditional Chinese seasoning—cinnamon, cloves, fennel, star anise and black pepper. A staple in Chinese kitchens, Asian Pride Five Spice Powder is ideal for sauces, marinades and rubs for seafood, pork and poultry.
Asian Pride Gochujang Sea Salt is a simple way to add the heat and spice of traditional Korean gochujang paste to finished recipes in a convenient, dry salt form. Sprinkle over egg dishes for a delightfully unexpected twist. Add a spicy, earthy flavor to roasted or grilled meats or season potato chips or French fries.
Asian Pride Natural Wasabi Powder is made from genuine wasabi, white horseradish and other natural spices and contains no artificial coloring. Reconstitute, or blend into sauces, dips and marinades, blend into mashed potatoes, use as a finishing spice for sushi or even make Wasabi Martinis or Wasabi Bloody Mary's with this versatile powder.
Asian Pride Sriracha Seasoning Blend combines the ingredients of a sriracha sauce in a convenient dry form. Add a flavorful kick to roasted vegetables or meat dishes, sprinkle on egg-based dishes like soufflés, eggs benedict, deviled eggs, scrambled or sunny side up or use to season potato dishes of all kinds. This seasoning is great for bar snacks and appetizers like chicken wings or fries.
Contact your sales representative for more information about availability in your area.