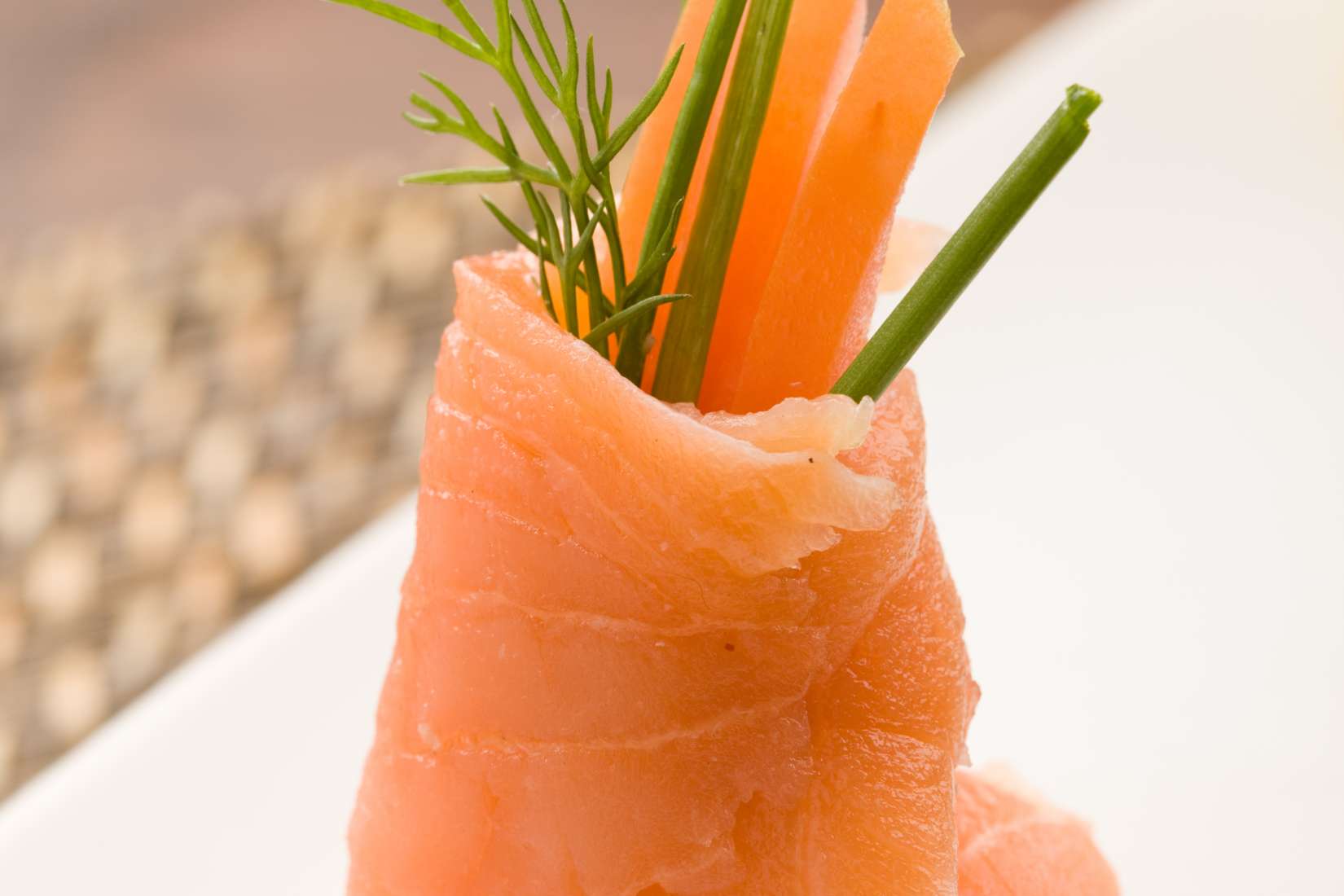 Sourcing the finest raw ingredients is the first step in making this ultra-premium smoked salmon. Bay Winds® All-Natural Cold-Smoked Scottish Salmon begins with only the finest quality fresh sustainable all-natural Scottish salmon. The fresh, whole Scottish salmon are filleted and trimmed by hand in a BRC Grade AA state-of-the-art filleting plant, dry cured by hand with pure kosher sea salt and natural brown sugar and cold smoked over oak chippings. When the smoking process is complete, the salmon is hand-trimmed and sliced on the diagonal. Bay Winds® All-Natural Cold-Smoked Scottish Salmon has no artificial flavors or preservatives and is not injected with fillers to add weight. Bay Winds® All-Natural Scottish Cold-Smoked Salmon is packed in 2/2.5-lb. bags, D-cut, pre-sliced and is available either skin-on or skinless.

Add Bay Winds® Authentic Smoked Scottish Salmon to your menu with these menu suggestions:

Smoked Scottish Salmon on a Rocket Salad with Wasabi Tobiko, Sweet Pepper Caviar and Citrus Crème Fraîche

Smoked Scottish Salmon with Vegetable Cream Cheese, Capers and Diced Sweet Vidalia Onion.

Smoked Scottish Salmon, Caramelized Purple Onion, Sun-Dried Tomatoes and Warmed Feta Cheese on Artisan Flatbread.

Contact your sales representative for more information about availability in your area.