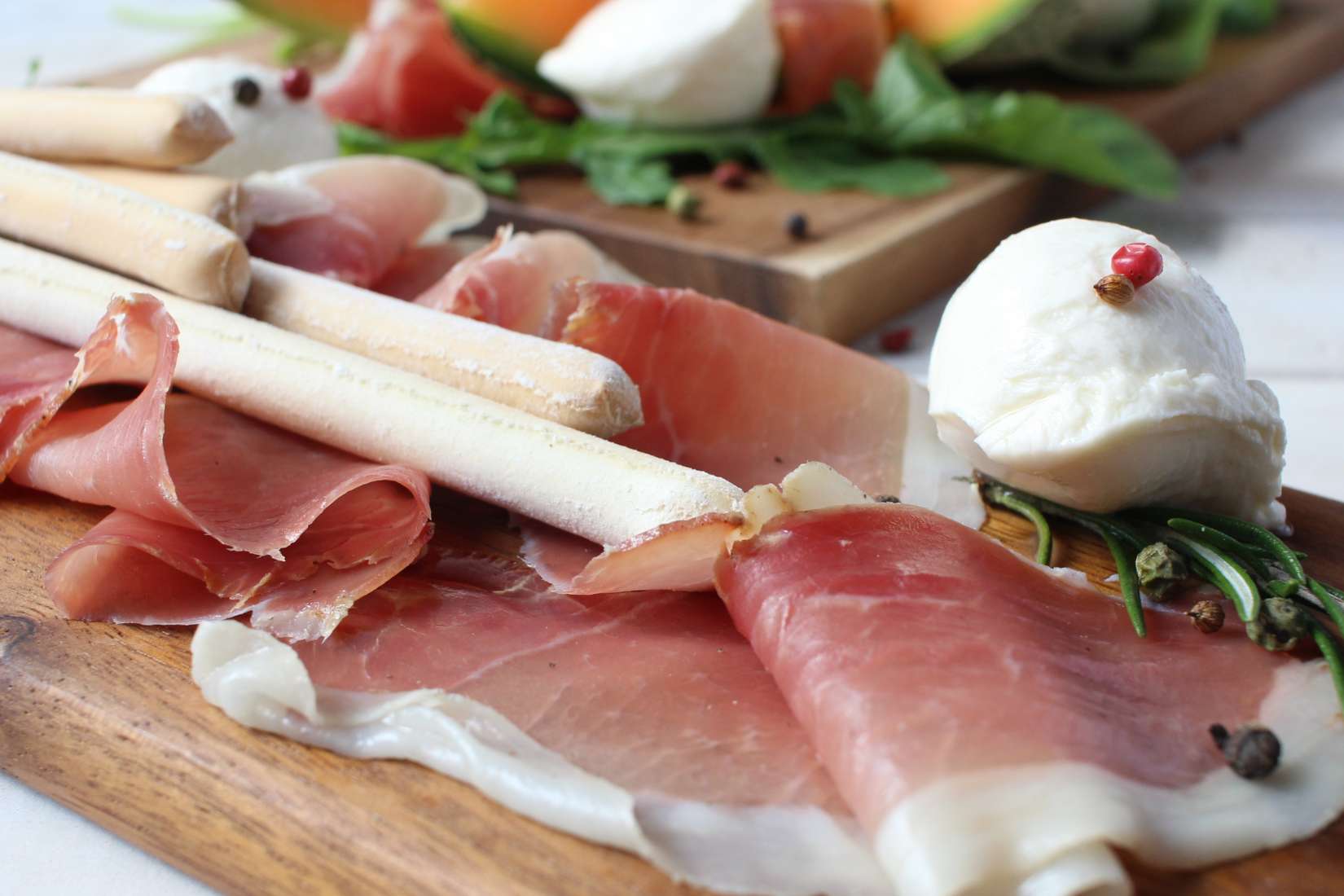 Performance Foodservice is pleased to offer Piancone® Burrata and an assortment of Roma® Fresh Mozzarellas. Piancone® and Roma® Fresh Mozzarella is proudly Wisconsin‑made with farmer‑certified rBST-free pasteurized cow's milk sourced within 30 miles of the production facility. The proprietary cheese‑making processes of these creamy, white and delicious cheeses are taken from family recipes passed down through multiple generations and crafted by master cheesemakers.
Piancone® and Roma® Mozzarella are premium cheeses made-to-order in several convenient formats to meet operators' culinary needs. Piancone® Burrata is our premium fresh mozzarella filled with shreds of mozzarella and cream. Silky on the outside and creamy on the inside, these perfectly‑shaped, hand-formed balls infused with soft stretched Stracciatella curd cheese are superior in taste and quality. The soft shell outside marries perfectly with the buttery inside delivering a sensation and taste like no other cheese. Select from an assortment of Ciliegine, Ovolini, sliced and unsliced logs and curds in our Roma® brand and taste the superior quality of Wisconsin-made Roma® Fresh Mozzarella compared to imported products.
Use the Roma® Logs for slicing and layering into pasta dishes or on pizzas, add Roma® Ciliegine to fresh green salads, appetizers or pastas, serve Roma® Ovolini as part of an antipasto platter or dice and add to pasta or create your own handcrafted specialty using Roma® Fresh Mozzarella Curds.