Apple and Potato Latkes
About this Recipe
Grated apples are mixed with Golden Grill® hashbrowns, tossed with cinnamon and sugar, and griddled until crisp.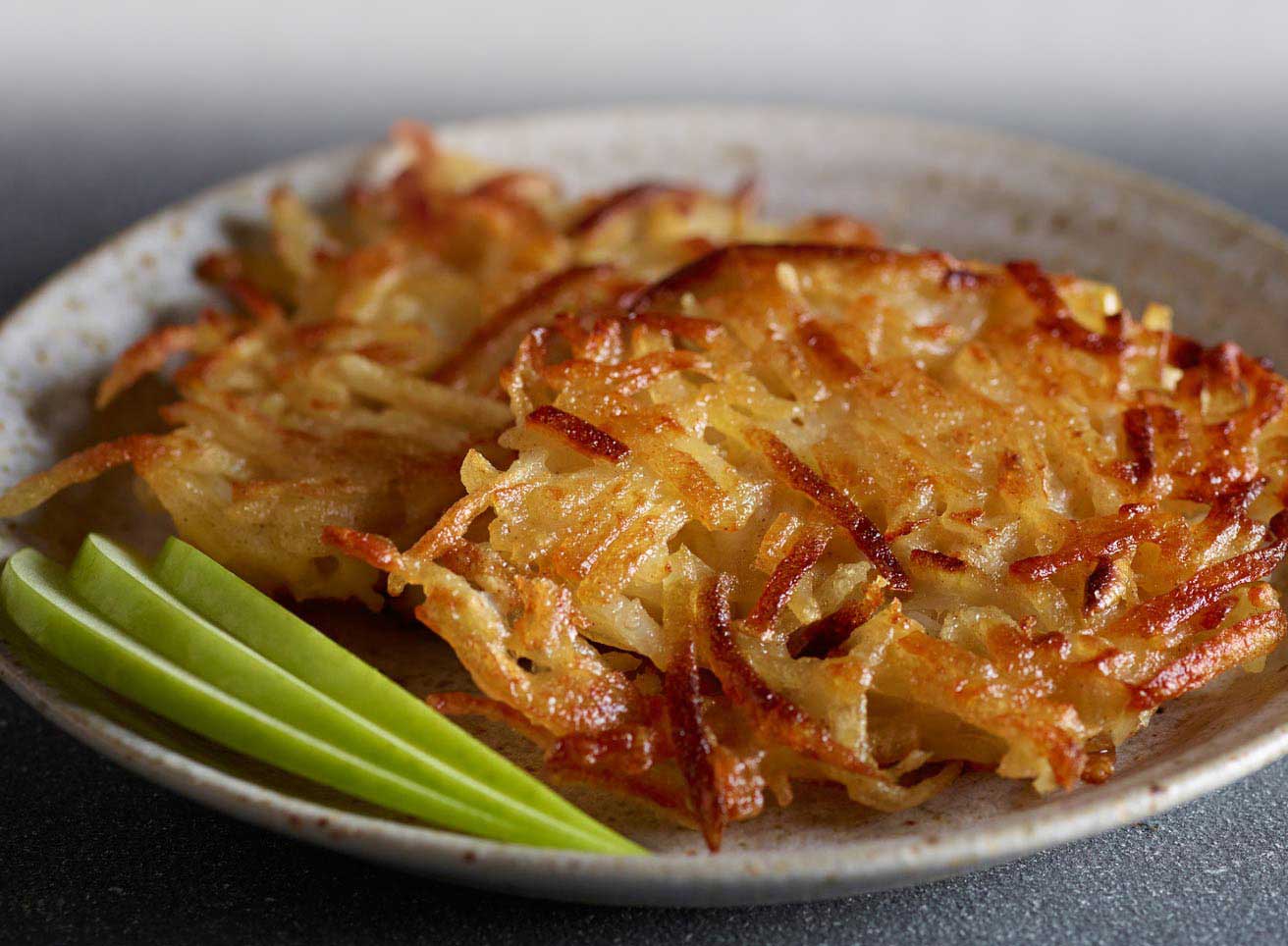 Apple and Potato Latkes
Directions
Refresh Golden Grill® Hashbrowns according to carton directions.
Heat flat top grill to 400° F.
Stir cinnamon, flour and salt together in a large mixing bowl.
Whisk in eggs, add Golden Grill® Hashbrowns and drained apples.
Toss with hands until evenly coated.
Drop using #16 scoop onto a heavily greased flat top griddle, turning once during cooking, until crisp, about 4 minutes per side. Serve immediately.
Ingredients
1 carton Basic American Foods™ Golden Grill Hashbrowns
1 1/2 cups flour, all-purpose
Simply Heinz™ Ketchup, for dipping
1 tsp McCormick Culinary® Cinnamon, Ground
6 Peak Fresh Produce® Apple(s), Granny Smith, julienned
2 tsp salt, kosher
2 cups West Creek® Eggs, Liquid