Asian Spice Chicken
About this Recipe
Robust and flavorful, with just the right touch of red wine, this recipe features spiced chicken served over a bed of rice and topped with vegetables.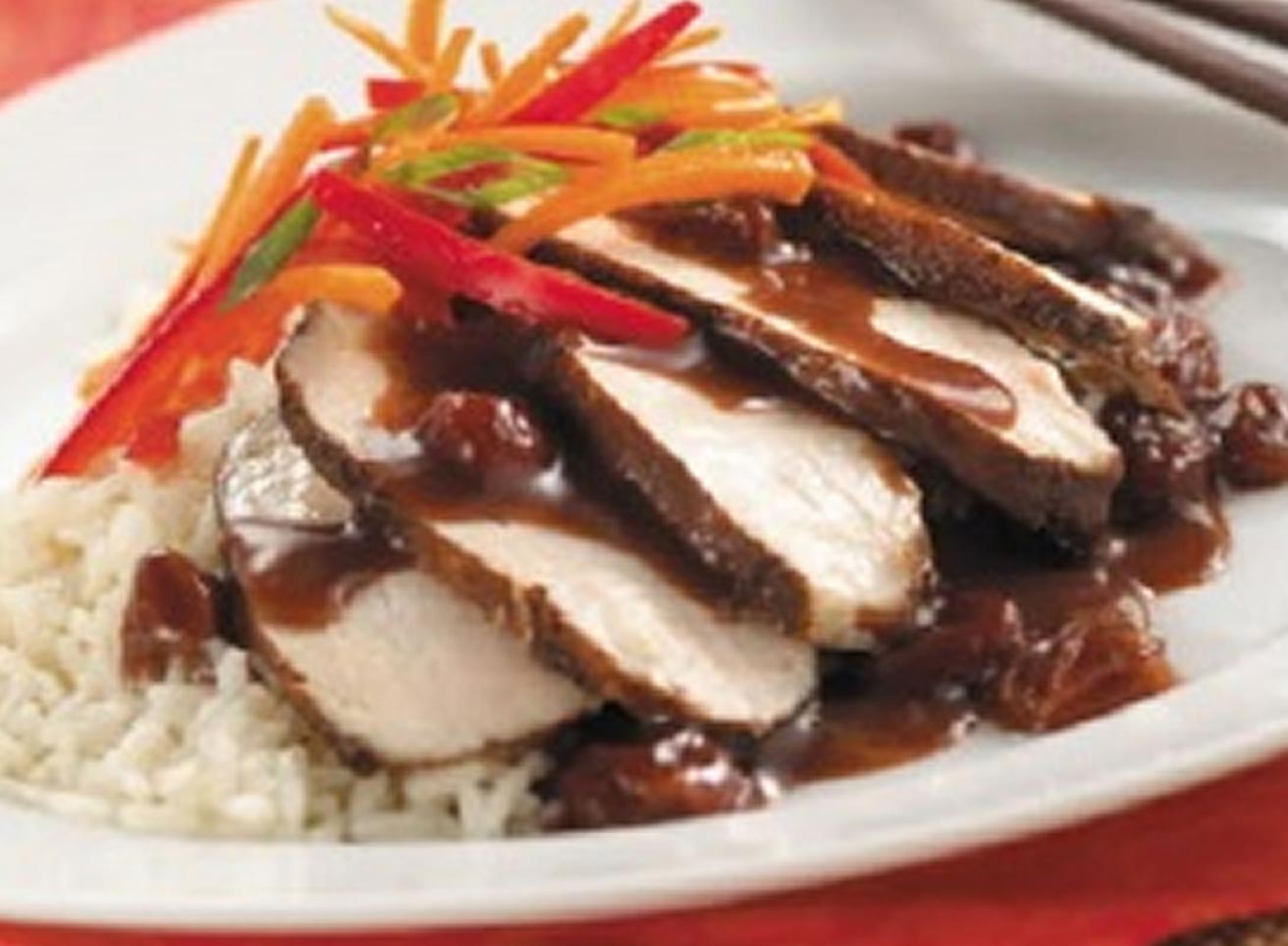 Asian Spice Chicken
Directions
Preheat oven to 400°F.
Season chicken with salt and pepper; coat with five-spice powder.
Heat oil in sauté pan, sear chicken breast over medium heat. Finish chicken breast in oven until an internal temperature of 160°F is reached. Remove from oven and let rest 3 to 4 minutes. Remove chicken from pan.
Deglaze pan juices with port wine; add dried cherries and prepared KNORR® Red Wine Flavored Demi-Glace Sauce. Reduce sauce until desired consistency is reached. Finish sauce with butter.
Thinly slice chicken breast and serve over jasmine rice.
Top with julienne vegetables.
Ingredients
3 oz. cherries, sun-dried, re-hydrated
8 oz. Knorr® Red Wine Flavored Demi-Glace Sauce Mix 8 x 16 OZ, prepared
2 tsp. McCormick Culinary® Chinese Five Spice
1 oz. Nature's Best Dairy® Butter
2 oz. oil, corn
4 oz. port wine
4 pcs. West Creek® Chicken, Breast(s), Boneless Skinless