Au Gratin Primavera Potatoes
About this Recipe
Creamy scalloped potatoes combined with grilled vegetables and herbs reinvent this classic side dish.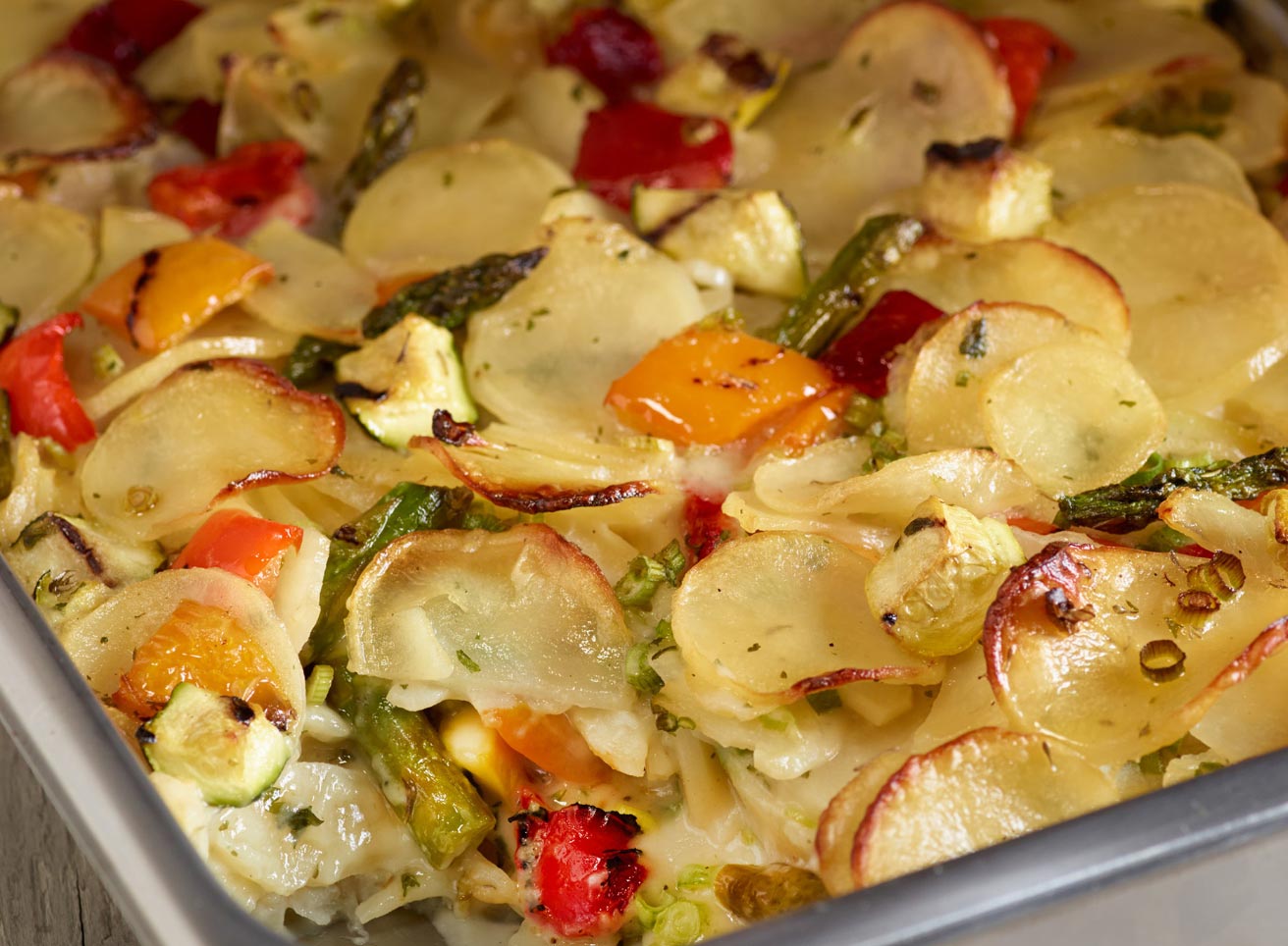 Au Gratin Primavera Potatoes
Directions
Heat oven to 325° F.
Prepare Classic Casserole® Scalloped Potatoes according to package directions, stirring in remaining ingredients before baking.
Bake until browned and set in the middle, about 45 minutes.
Cool 10 minutes and serve.
Ingredients
1 carton Basic American Foods™ Classic Casserole Scalloped Potatoes
1 tsp thyme, dry
1 cup Peak Fresh Produce® Onion(s), Green, thinly sliced
1 tbsp Peak Fresh Produce® Parsley, Fresh, dried
2 cup Peak Fresh Produce® Pepper(s), Red Bell, roasted, diced
4 cups vegetables, grilled, diced, any variety