Bacio Potato Bites
About this Recipe
An Italian food and an Irish food walk into a bar. The bartender says, "Hey aren't you on the menu? Right here, where is says 'the most amazing appetizer to ever hit the fryer.'"
The key to making this recipe is to use chilled, firm mashed potatoes. A dash of Cajun seasoning in the mix would give them a hush puppy likeness. Serve these fried mashed potatoes with sour cream, ranch dressing, or marinara on the side.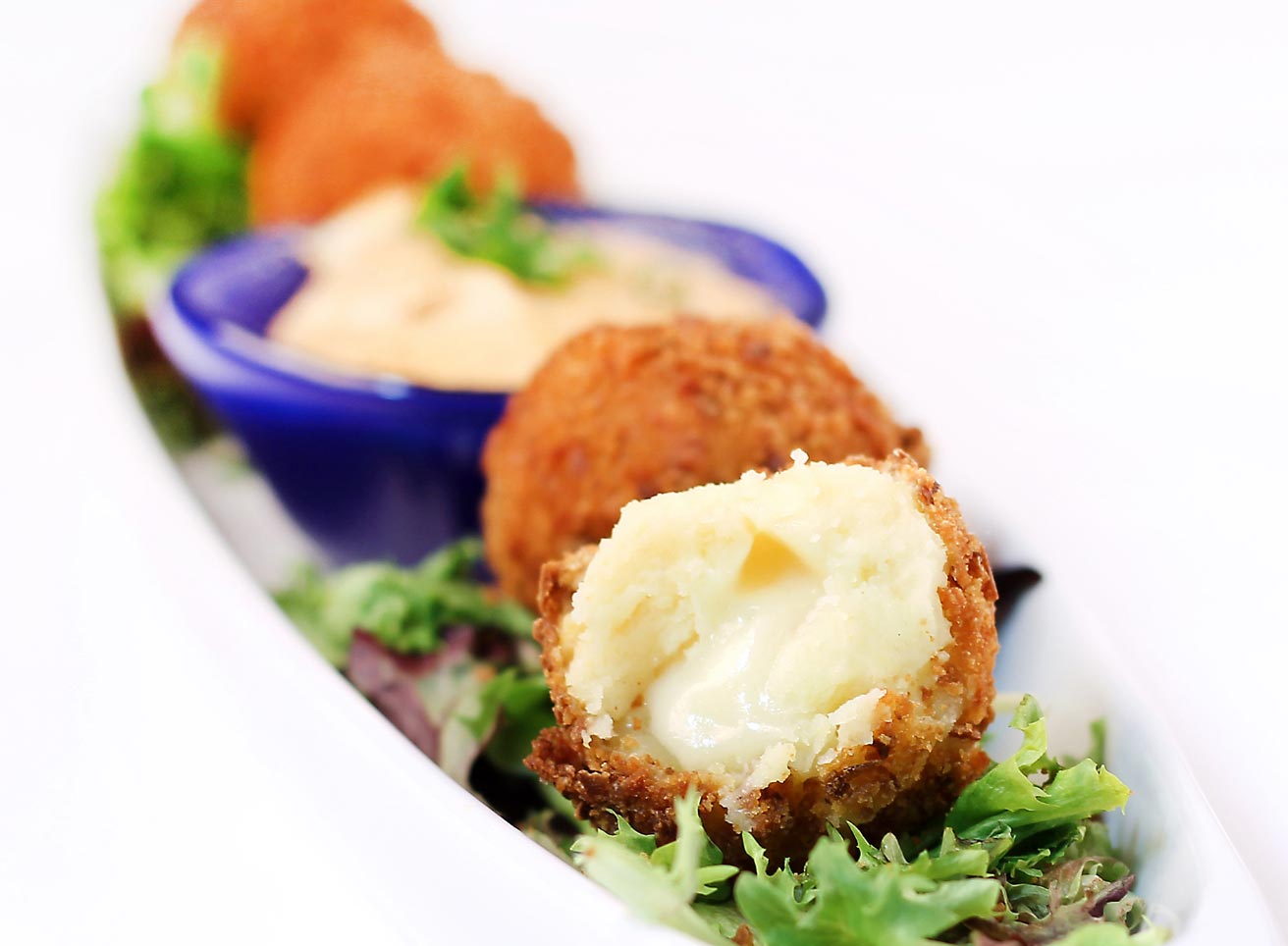 Bacio Potato Bites
Directions
Make 1/2-inch cubes with Bacio block.
Make 10 even-sized mashed potato balls.
Cut mashed potato balls in half.
Place one cheese cub in one half of one mashed potato ball then cover with the other half. Repeat until all are done.
Roll each ball in flour, place in egg wash, then roll in bread crumbs and set aside.
Place in fryer until golden brown.
Place on plate, add desired dipping sauce, serve.
Ingredients
10 1/2-inch cubes Bacio® Cheese Block, Whole Milk Mozzarella
3 oz. bread crumbs, dry
3 oz. egg wash
3 oz. flour, all-purpose
6 oz. West Creek® Potatoes, Mashed