Bacon Brunch S'mores
About this Recipe
Fans of sweet for breakfast will love this rich, gooey waffle dish with a salty bacon kick. Try serving it as a dessert, too.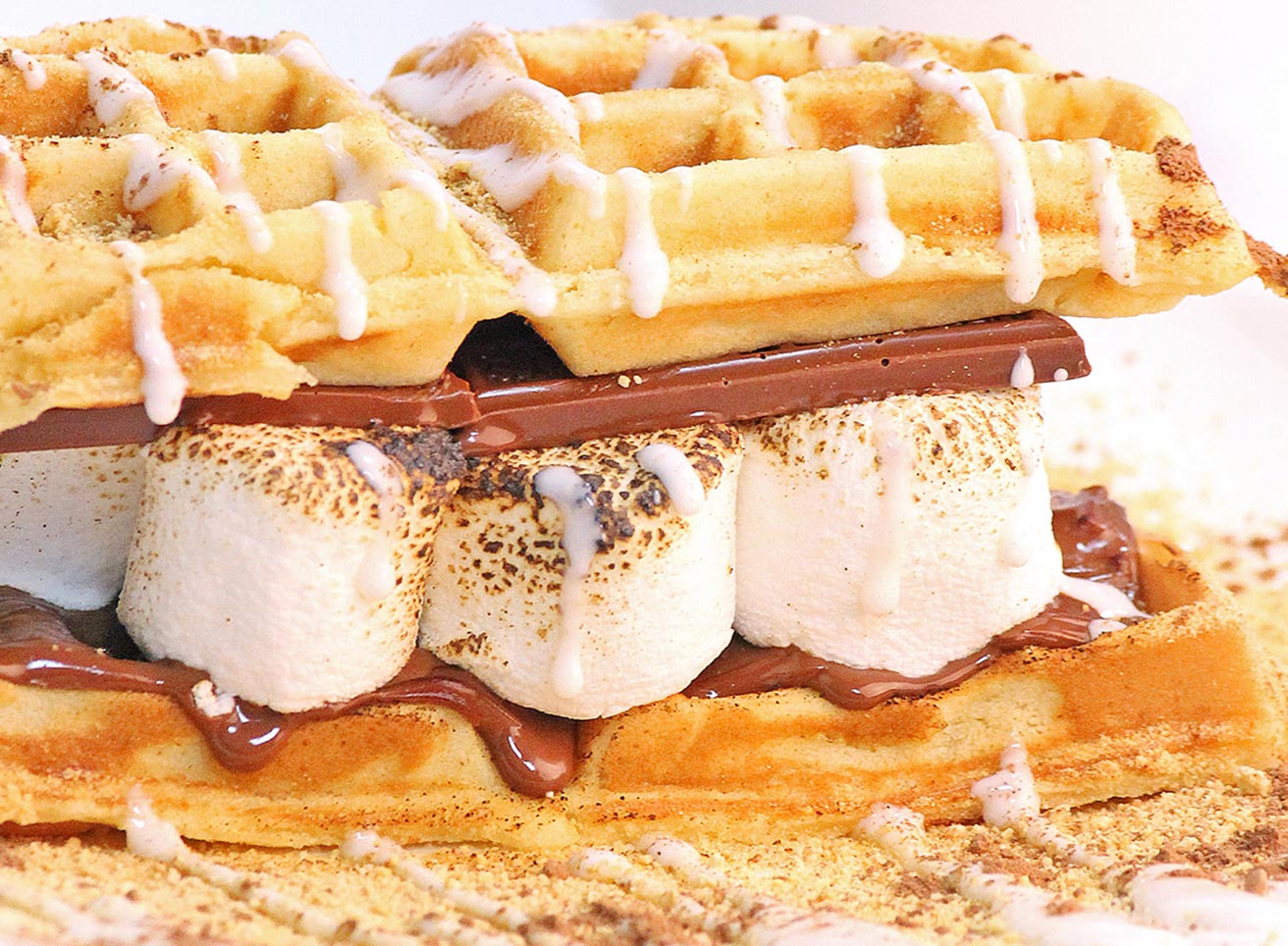 Bacon Brunch S'mores
Directions
Prepare waffle mix in waffle iron. When done, cut waffle into two pieces.
Place crushed graham crackers on the bottom of waffle. Place chocolate on top of crumbs. Place marshmallows on top of chocolate. Light torch and toast.
Dice bacon and sprinkle on marshmallows. Top with other piece of waffle and plate.
Drizzle white chocolate sauce on top and serve.
Ingredients
1/2 cup buttermilk waffle mix
3 oz. chocolate
1 oz. graham cracker crumbs
3 oz. marshmallow(s)
1 slice Ridgecrest® Bacon, Applewood Slice(s)