Braveheart Prime Rib
About this Recipe
Prime rib claims center stage during holiday season for a very good reason. It is the king of beef cuts. Beautifully marbled with fat, this roast is rich, juicy, and tender—a feast for the eyes and the belly. It's also very easy to cook. You just start it in the oven at a high temperature to get good browning on the outside of the roast, and then cook it at a lower temperature to make sure the meat in the center doesn't get over cooked.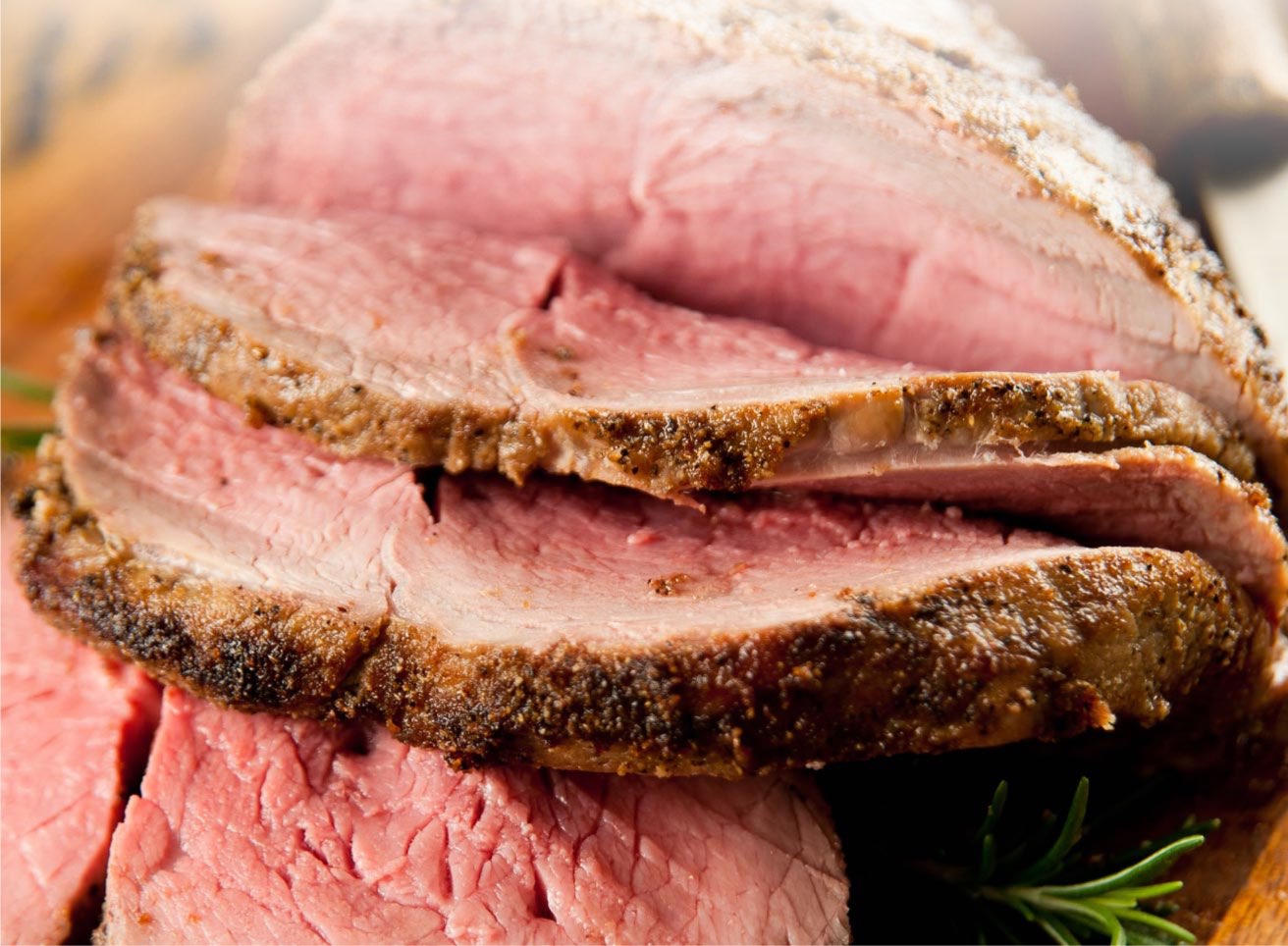 Braveheart Prime Rib
Directions
Combine all dry seasonings in a mixing bowl making sure to thoroughly mix them together. Coat the ribeye in the dry seasoning mix from top to bottom and end to end.
Preheat your oven to 500ºF. Place the seasoned ribeye in a roasting pan and into the oven for 15 minutes.
Turn the oven down to 250º. Roast the beef for approximately 6 hours, or until the center of the beef reaches an internal temperature of 130ºF.
Allow to stand 30 minutes before slicing.
Serve with au jus and creamed horseradish sauce.
Ingredients
15 lbs. Braveheart® Black Angus Beef Steak(s), Ribeye
2 tbsp black pepper, ground, ground
2 tbsp garlic, powder
2 tbsp salt, seasoned