Cajun Hot Wings
About this Recipe
Looking for something a little hotter? Try this zesty blend of heat, citrus and Cajun for a more unique wing option.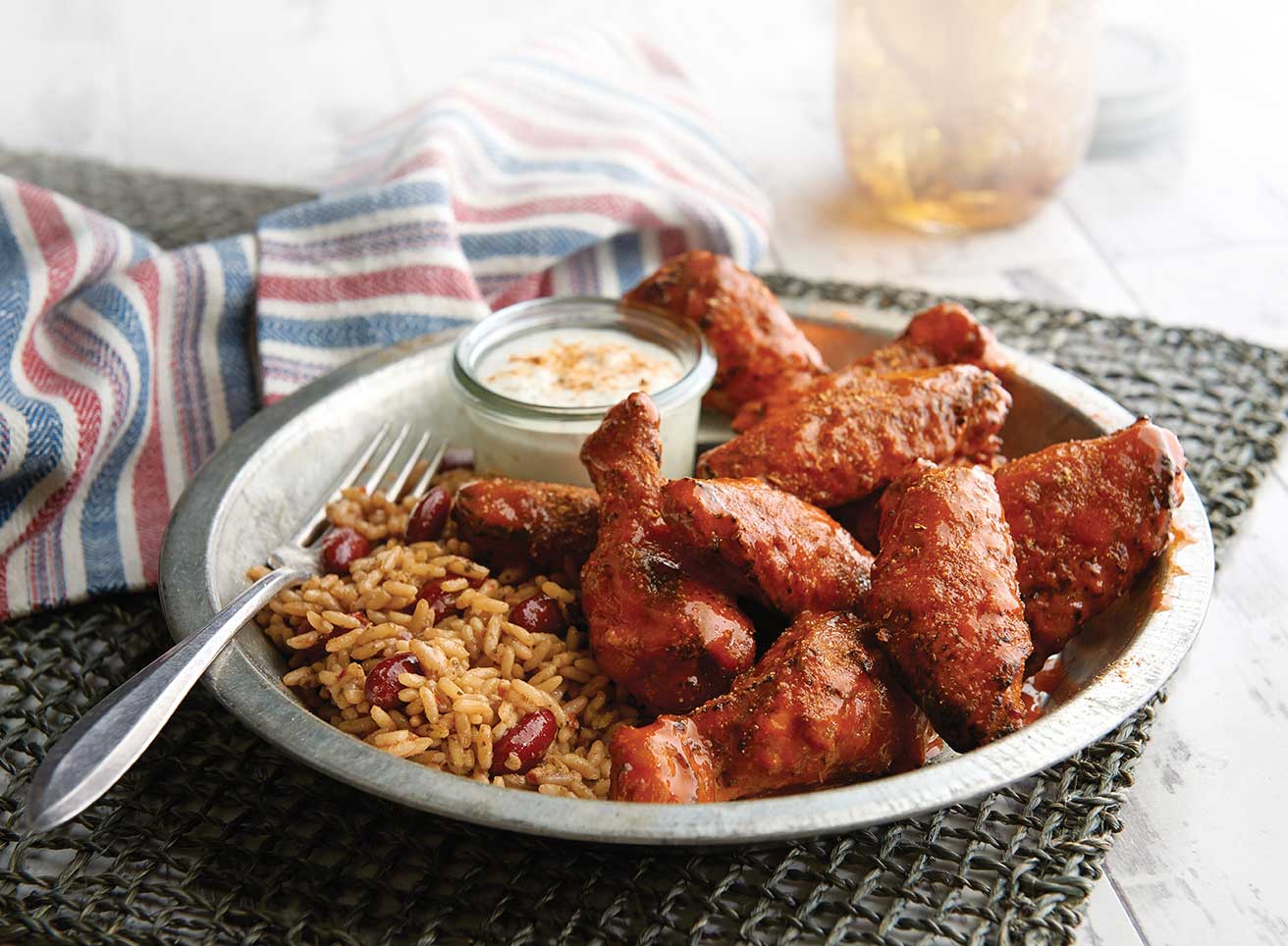 Cajun Hot Wings
Directions
Cook wings fully to an internal temperature of 165ºF.
Hydrate seasoning in lemon juice and combine with Frank's.
Combine Frank's® RedHot® Original Buffalo Wings Sauce with lemon juice and Cajun seasoning and toss with wings.
Serve with celery and carrot sticks and Cajun dusted Ranch.
Optional: Garnish with French's Crispy Fried Jalapenos.
Ingredients
1 cup Frank's RedHot® Original Buffalo Wings Sauce
French's® Crispy Jalapeños, for garnish
1 tbsp lemon juice, fresh
1.5 tbsp McCormick Culinary® Cajun Seasoning
2 lb chicken, wings