Caribbean Ranch Fried Chicken
About this Recipe
Classic deep fried chicken gets a new taste with this island-inspired recipe blending traditional Caribbean spices and hint of ranch seasoning. Serve this spiced fried chicken as a sandwich topped with Jamaican Jerk sauce and sliced pineapple or as a platter with peas, rice, and mango salsa.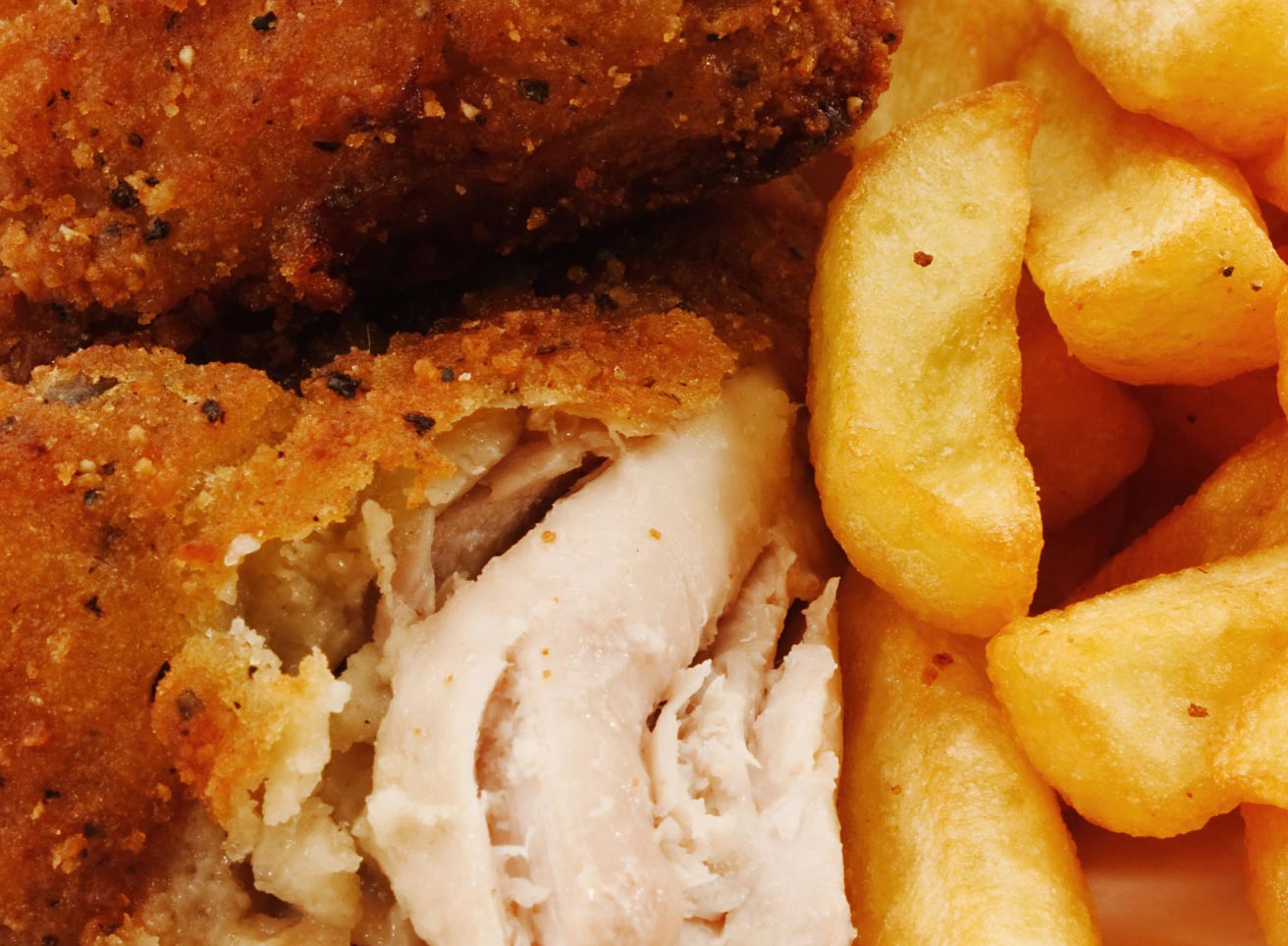 Caribbean Ranch Fried Chicken
Directions
Place chicken in a mixing bowl and liberally cover with 1/2 cup of Caribbean jerk seasoning. Cover and let stand in refrigerator until ready to cook.
Preheat deep fryer to 350ºF.
Mix breading and remaining dry ingredients together making sure to incorporate thoroughly. Roll chicken pieces in seasoned breading making sure to get complete coverage of breading on chicken.
Shake off excess breading and place pieces into frying oil. Fry for approximately 15 minutes or until all pieces are cooked to an internal temperature of 160ºF.
Allow excess oil to drain and serve immediately.
Ingredients
4 Cup(s). bread crumbs, fresh
1 Cup(s). McCormick Culinary® Caribbean Jerk Seasoning
2 Tbsp. McCormick® Garlic, Granulated
8 oz. West Creek® Chicken, Cut
1/2 Cup(s). West Creek® Dressing, Ranch