Catfish with Tomatoes Crab and Asparagus
About this Recipe
Casual catfish gets sophisticated in this recipe that combines vibrant Cajun seasonings, smoked tomatoes, perfectly seared fish, chargrilled asparagus, and succulent crabmeat. Serve with grilled bread to sop up the tomato pureé. Add other seasonal grilled vegetables as you like.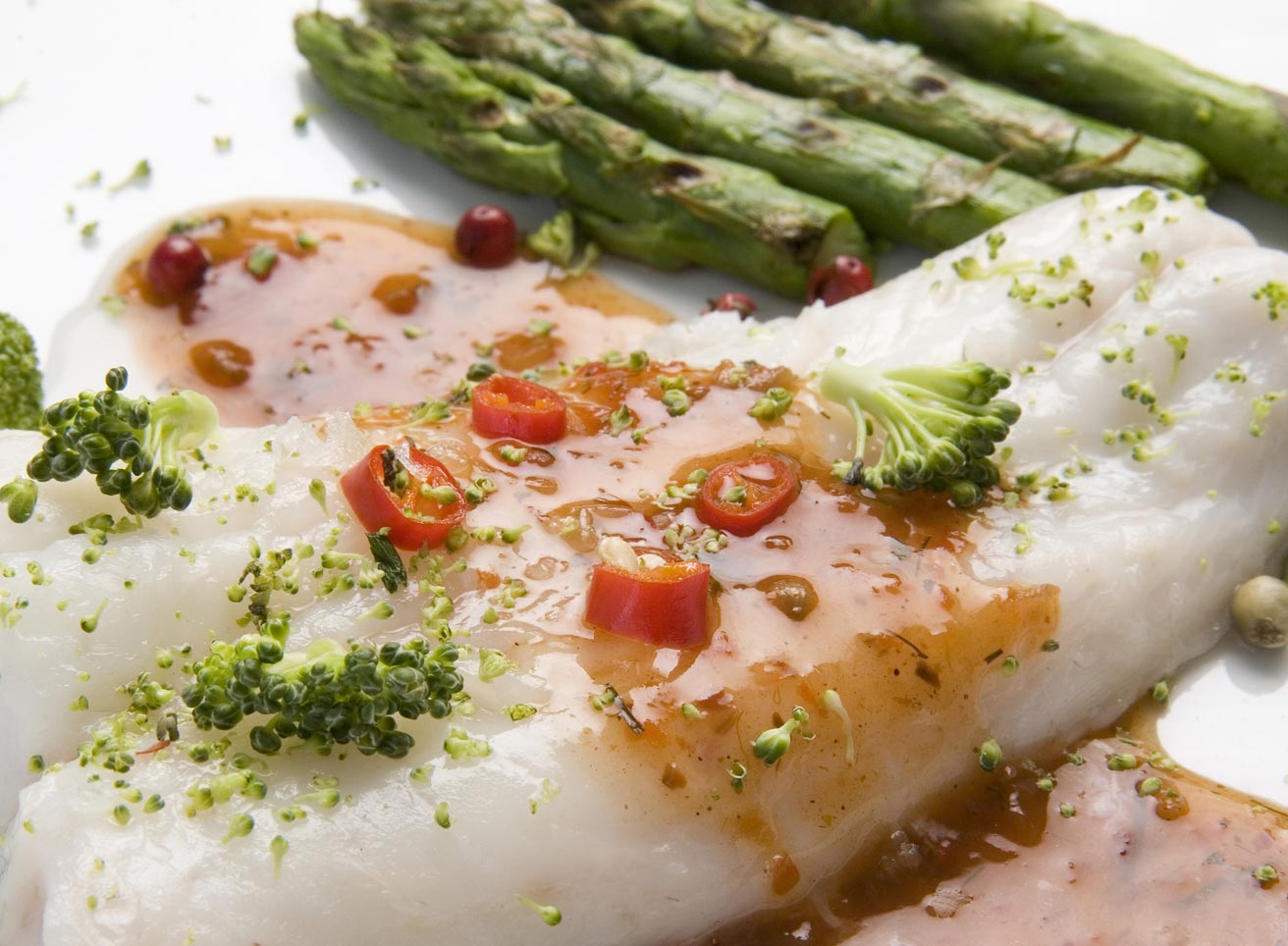 Catfish with Tomatoes Crab and Asparagus
Directions
Sprinkle the catfish filets with Cajun seasoning, salt and pepper and set aside.
In a smoker, lightly smoke the tomatoes.
Peel and deseed half the tomatoes and puree in a blender with kosher salt.
Chop the other half and season.
Pan sear the fish and finish in the oven.
Toss the asparagus in olive oil and grill.
Put the puree on the plate with the fish on top.
Garnish with diced tomato, crab and asparagus.
Ingredients
1 tsp. Cajun Seasoning
3 Tbsps. crabmeat, lump
2 Empire's Treasure® Catfish, Fillet(s)
10 blanched Peak Fresh Produce® Asparagus, Spear(s)
as needed Piancone® Oil, Olive
to taste salt and pepper
to taste salt, kosher
4 tomato(es)