Clementina Dream
About this Recipe
Aromatic, sour and floral bergamot adds some attitude into the rich yet delicate Sanpellegrino Clementina in the Clementina Dream non-alcoholic drink. Honey syrup adds just the right amount of fragrant sweetness to create harmony. A deliciously full-bodied mocktail, the Clementina Dream is summer in a glass. Enjoy Clementina Dream alone or with dishes that bring an extra dose of sunshine to the table, such as a seafood salad with octopus or gratin of mussels.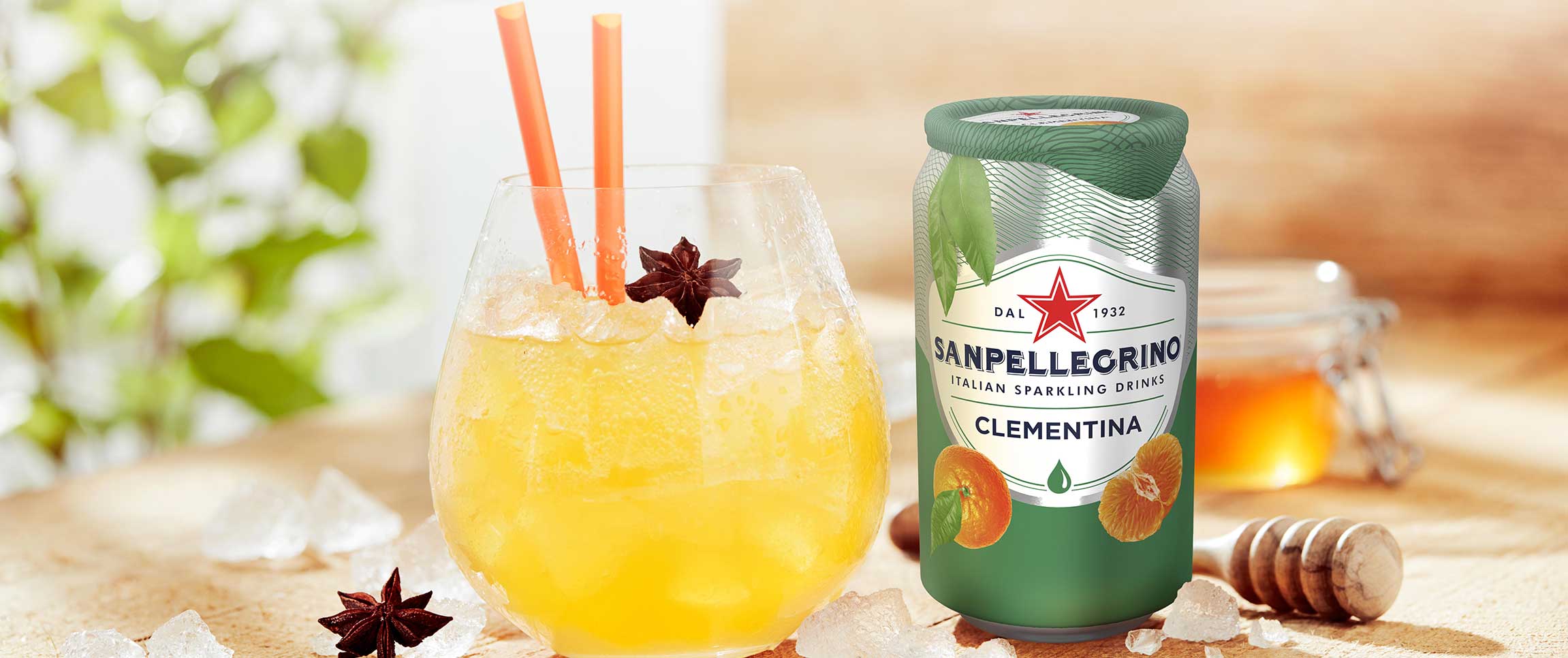 Clementina Dream
Directions
In the bottom of a sturdy, large glass (14 oz capacity), pour the juice and syrup.
Stir to combine well using a bar spoon and fill to the top with ice cubes.
Top up with Sanpellegrino Clementina. If you wish, garnish with star anise.
Ingredients
1 oz rum, dark, (optional)
1/2 oz honey syrup
1/2 oz Bergamot Orange Juice
top with Sanpellegrino Clementina
for garnish star anise, (optional)