Eggnog Snowballs
About this Recipe
'Tis the season to be noggy or nice. McCormick For Chefs® has you covered on the nog list. Created with a blend of McCormick Culinary® Ground Cinnamon, Ground Nutmeg and Pure Vanilla Extract, the taste of these sugar-sprinkled holiday treats will feel like a holiday party for your palate any time of year!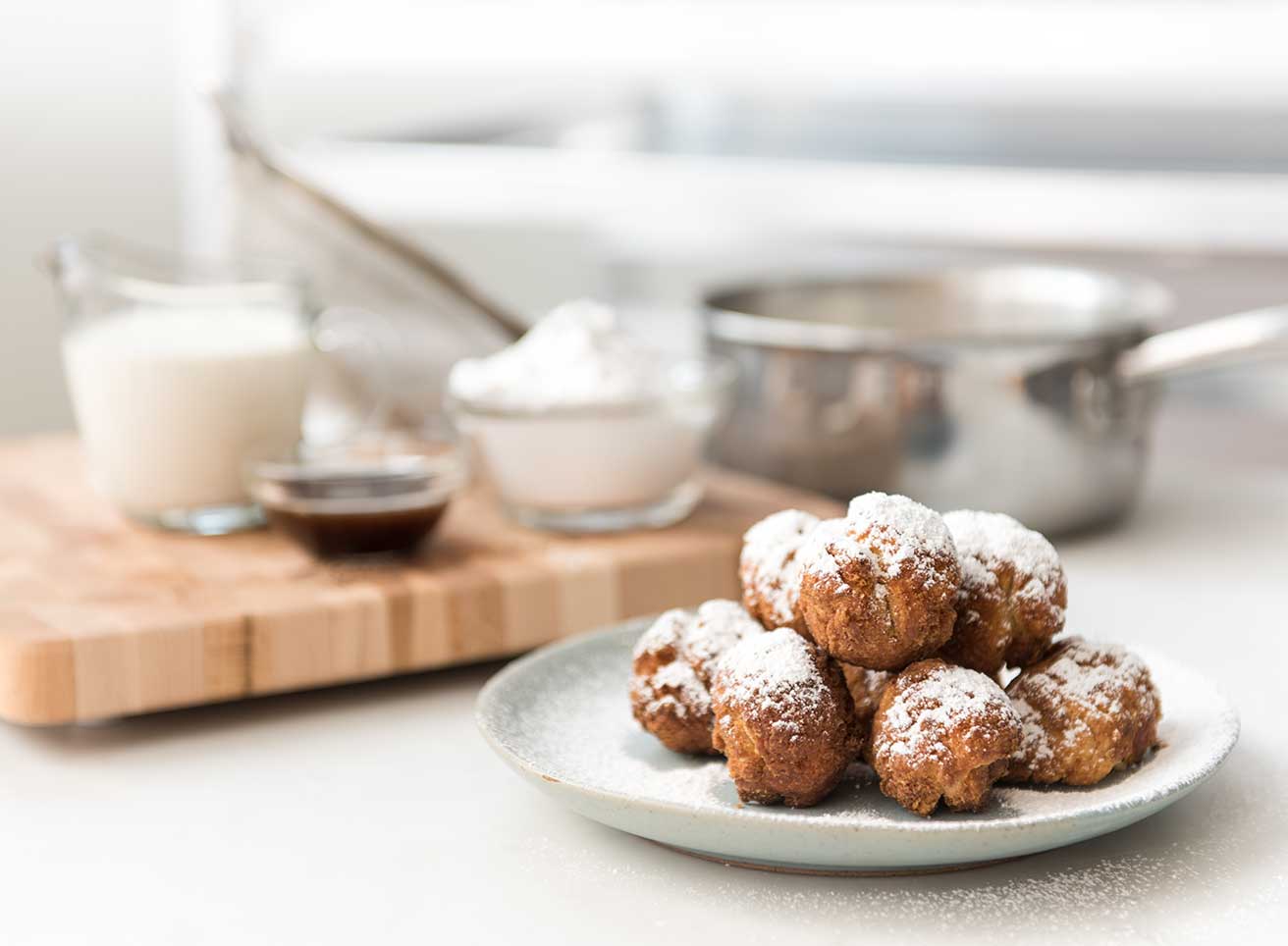 Eggnog Snowballs
Directions
Combine flour, sugar, cinnamon, nutmeg, baking powder and salt. Add softened butter using a pastry cutter set aside. Combine vanilla and eggnog. Mix wet ingredients with dry ingredients.
Take dough on a floured surface and fold dough. Using a melon scoop roll into balls set aside.
Fill kettle with vegetable shortening bring to 350°F. Very carefully using a slotted metal spoon transfer ball into kettle. Fry for approximately 3 minutes. Remove from kettle with spoon and let cool.
Plate and sprinkle with confectioners' sugar.
Ingredients
1 tbsp baking powder
1/2 tsp McCormick Culinary® Cinnamon, Ground
1/2 cup sugar, confectioner's
3/4 cup Eggnog
2 cup flour, all-purpose
1 tsp McCormick Culinary® Nutmeg, Ground
1 tsp salt
1 tbsp sugar
2 tsp McCormick Culinary® Pure Vanilla Extract, Premium
4 cup shortening, vegetable