Grilled Corn with Smokehouse Maple Chipotle Butter
About this Recipe
The smoky heat of McCormick® Culinary Chipotle Chili Pepper combined with smokehouse maple flavor create this delicious seasoned butter for grilled corn on the cob.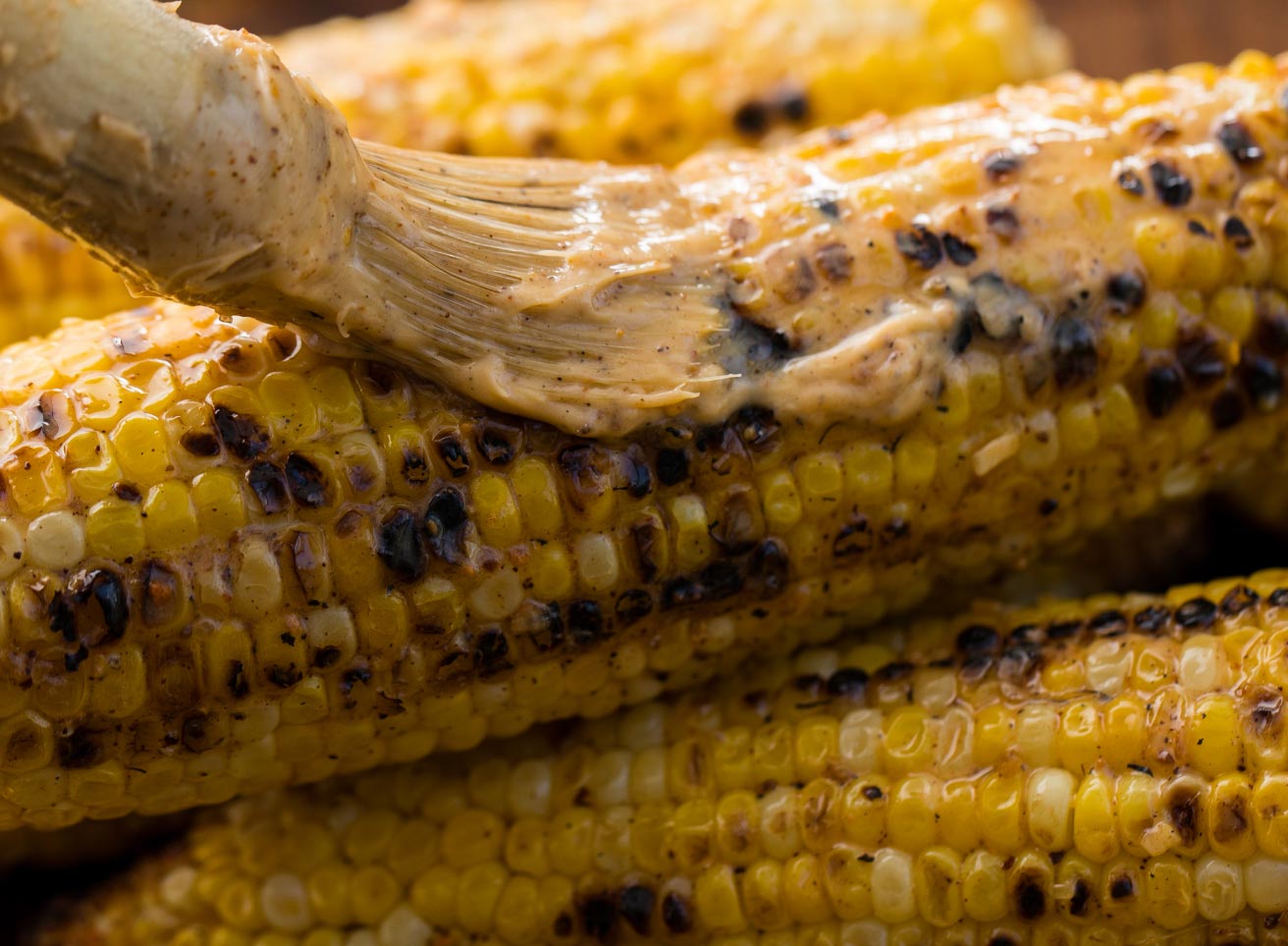 Grilled Corn with Smokehouse Maple Chipotle Butter
Directions
Mix butter, Smokehouse Maple Seasoning, maple syrup, and chipotle chili pepper in small bowl until well blended. Set aside.
Remove husks and silk strands from corn.
Grill corn over medium-high heat 10 minutes or until tender and lightly charred, turning occasionally.
Spread butter mixture over corn. Serve immediately.
Ingredients
2 tbsp maple syrup 
1/2 tsp McCormick Culinary® Chipotle Chili Pepper
2 tbsp McCormick® Grill Mates Smokehouse Maple Seasoning
1/2 cup Nature's Best Dairy® Butter, softened
8 ears Peak Fresh Produce® Corn