Mediterranean BBQ Seafood Glaze
About this Recipe
Just a few simple ingredients brought to life by Cattlemen's® Memphis Sweet® BBQ Sauce create this refreshing glaze that transforms seafood or meatless dishes into Mediterranean masterpieces.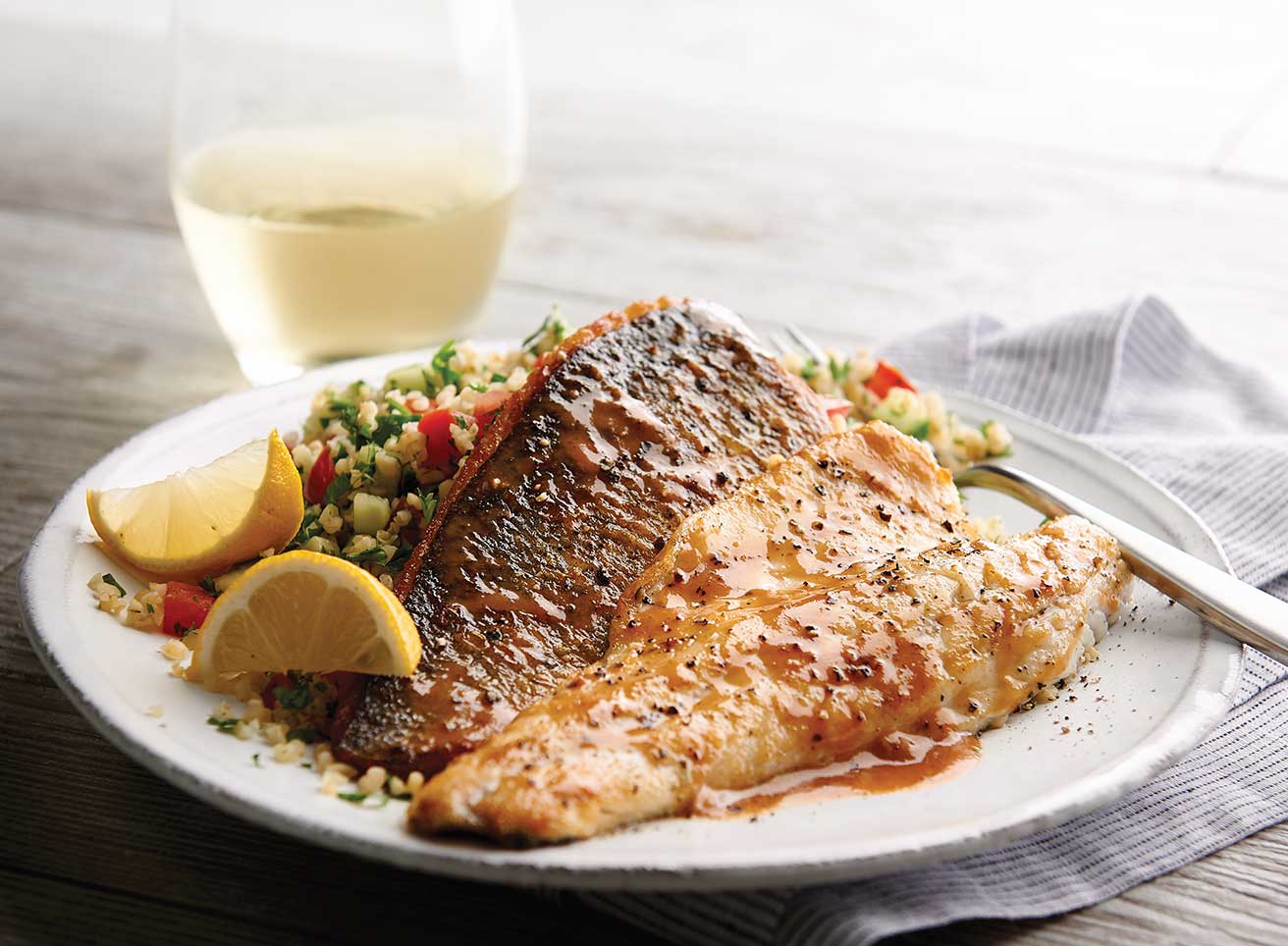 Mediterranean BBQ Seafood Glaze
Directions
Combine ingredients and puree in blender. Try this glaze with Grilled Branzino – Glaze Brush fish with glaze.
Place fish on well-oiled grill over medium heat.
Grill 6 to 7 minutes per side or until fish is cooked through and flakes easily with a fork.
Ingredients
1 cup Cattlemen's® Memphis Sweet® BBQ Sauce
1/2 cup lemon juice
1/2 cup oil, olive
2 Tbsp. tahini
1/2 cup water