Pickle Brine Chicken Sandwich
About this Recipe
In this recipe, the brine solutions are made with pickle juice, instead of the usual salt and water. After brining the chicken breasts, they are then dipped in buttermilk, floured, and fried. Next, they are sandwiched between a soft roll spread with a spicy chili Creole sauce, sweet bread, butter pickle chips, and creamy slaw.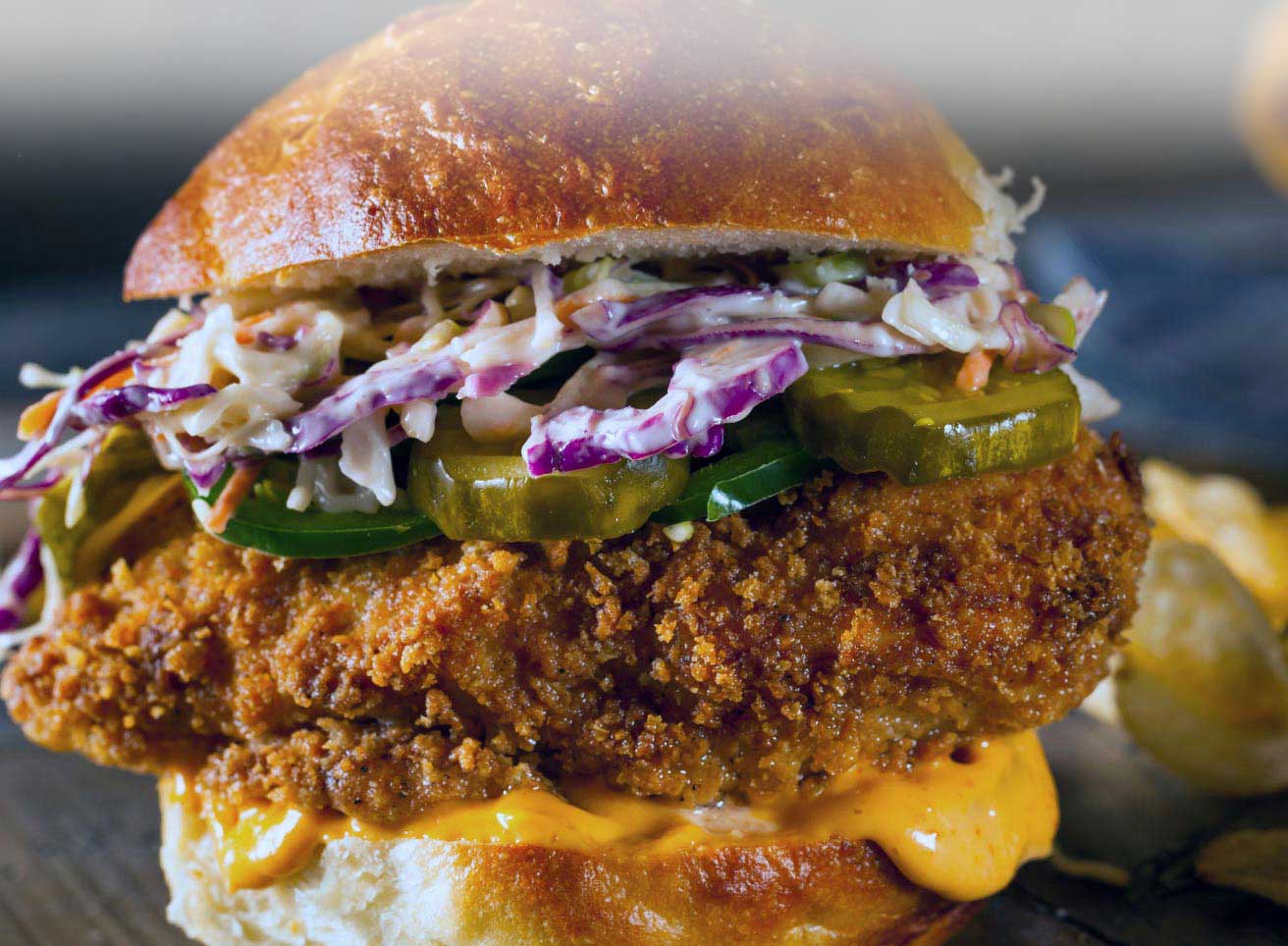 Pickle Brine Chicken Sandwich
Directions
Marinate the chicken breast in pickle brine for a minimum of 6 hours. Remove from the brine and place in buttermilk to coat.
Mix together flour, sugar, and seasonings. Remove the chicken from the buttermilk and place into the flour mixture to coat.
Deep fry until the minimum internal temperature is 165°F.
Spread Ken's Creole Chili Pepper Sauce on the bottom half of the roll. Top with chicken, pickle chips, and the top half of the roll.
Ingredients
- black pepper, to taste
1 Heritage Ovens® Roll(s), cut in half
1/4 cup Ken's® Creole Chili Pepper Sauce
1/4 cup Nature's Best Dairy® Buttermilk
1/4 cup pickle, brine
4 slices pickle(s), bread and butter, homemade if possible
- salt, kosher , to taste
2 tbsp sugar, confectionary
5 oz West Creek® Chicken, Breast(s), Boneless Skinless
1/4 cup West Creek® Flour