Roasted Pumpkin, Sage, Sausage, and Bacio® Pizza
About this Recipe
October is National Pizza Month, and this frightfully delicious pizza recipe incorporates Bacio® Cheese with fall's October favorites—pumpkin and sausage. The combination of flavors, plus Bacio's signature Kiss of Buffalo Milk™ balances sweet and savory notes to perfection. Throw on a handful of red flakes for a kick. And bonus points if you have Birra Moretti on hand to wash it down!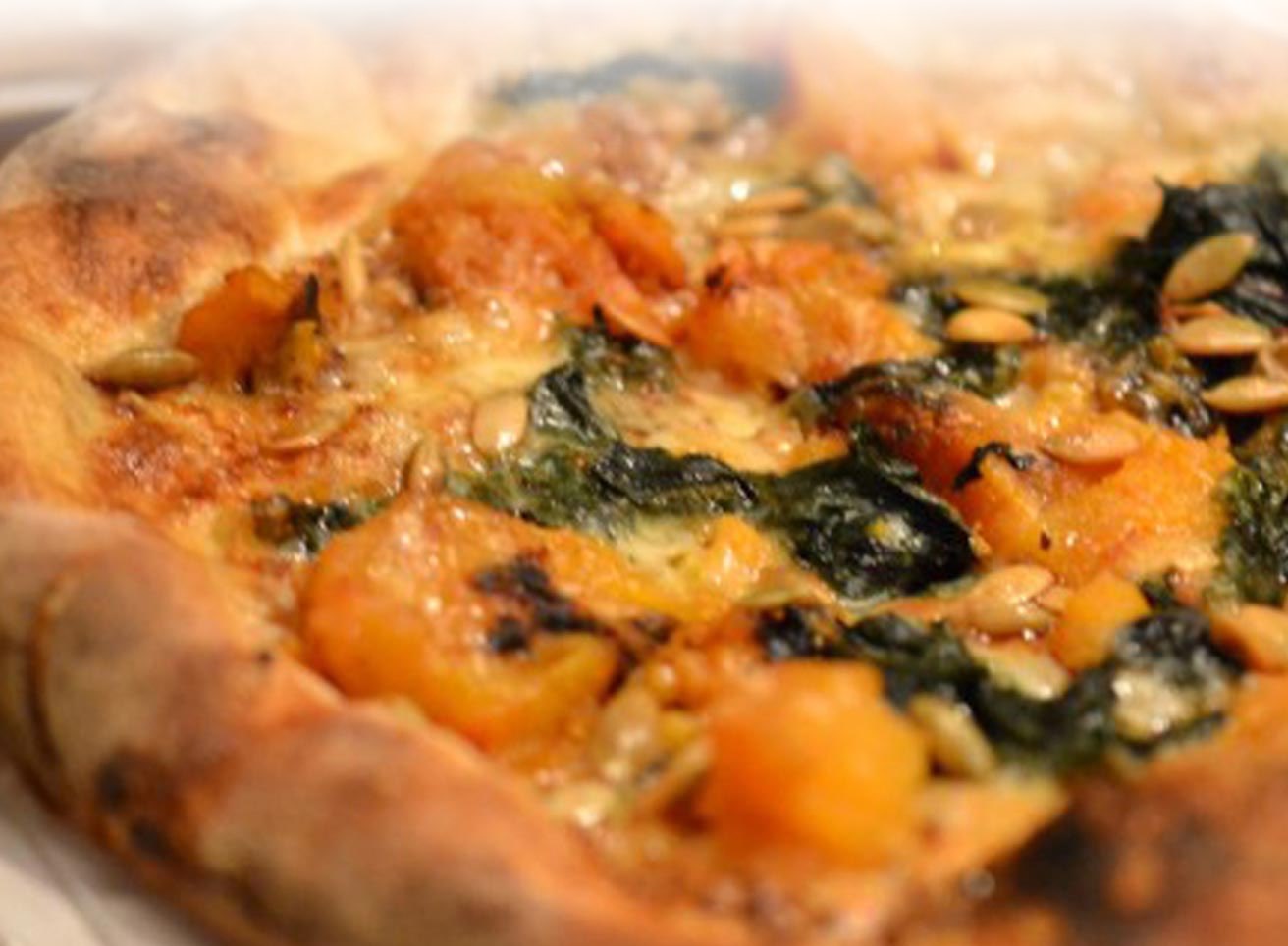 Roasted Pumpkin, Sage, Sausage, and Bacio® Pizza
Directions
Stretch pizza dough and place on a screen or peel.
Spread alfredo sauce over dough. Sprinkle fresh sage over the sauce.
Top with Bacio cheese, pumpkin, pumpkin seeds, and sausage.
Bake pizza until crust is golden brown and cheese begins to bubble.
Remove pizza from oven and slice. Top pizza with fresh arugula. Drizzle pizza with balsamic glaze (or serve glaze on the side).
Ingredients
9 oz Bacio® Cheese Shredded, Mozzarella
1 oz Peak Fresh Produce® Arugula
2 oz pumpkin, roasted, cut into 1/2" pieces
2 oz pumpkin seeds, (pepitas)
2 Tbsp Roland® Balsamic Glaze
3 oz Roma® Alfredo Sauce
4 oz Roma® Sausage, Italian, small pieces
1 Tbsp sage, fresh, chiffonade
1 Ultimo!® Dough Ball(s), 14-ounce