Ribeye with Roasted Jalapeño Compound Butter
About this Recipe
Dress up an already premium steak, Braveheart® Black Angus Beef Ribeye, with compound—meaning flavored—butter, which is surprisingly simple to make and can be used with so many other dishes coming out of the kitchen. For an extreme salad, just cut the ribeye cross-grain, top a bed of baby lettuce greens, and cap it off with a compound butter disc. Try it as a sandwich too!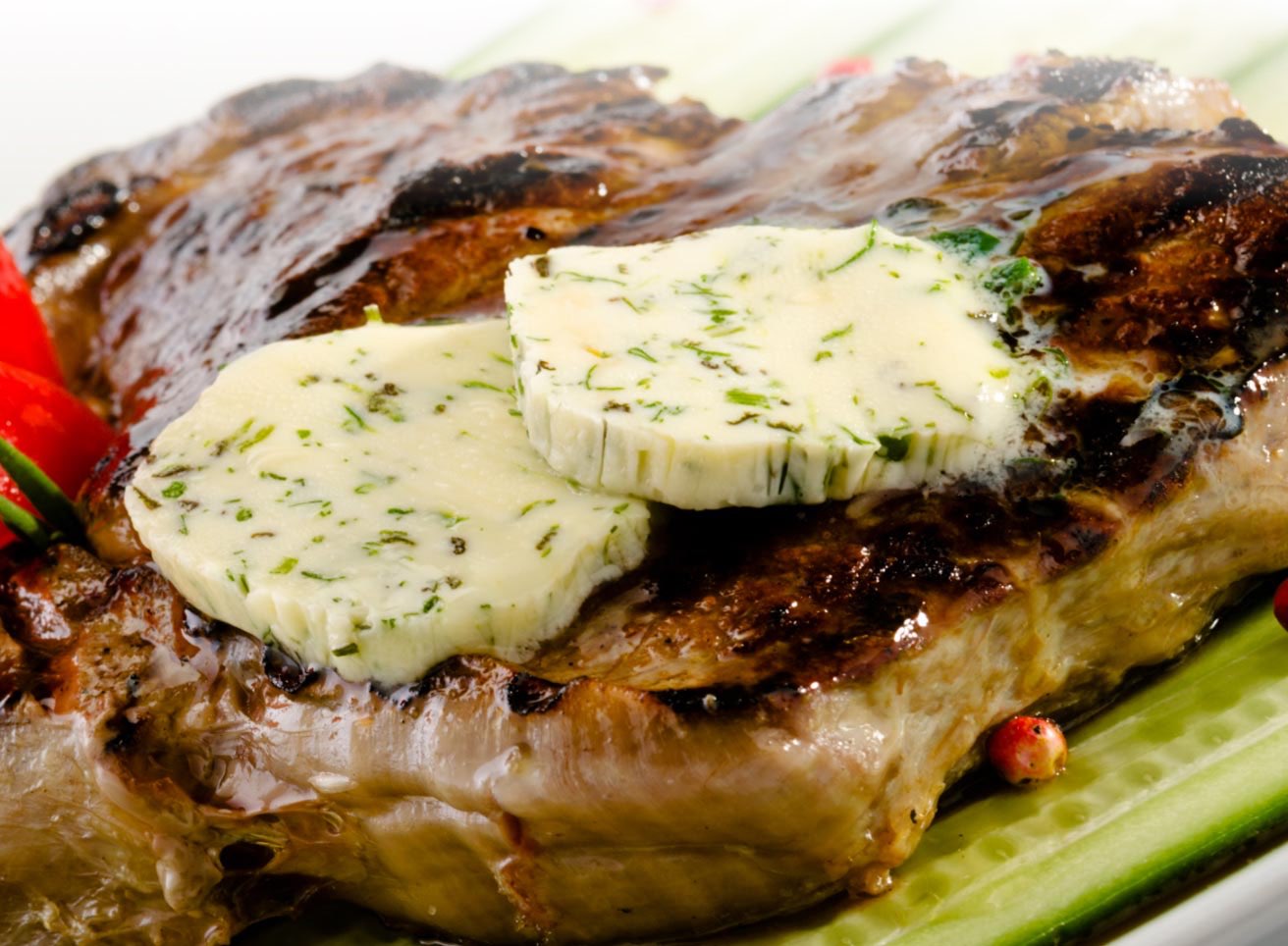 Ribeye with Roasted Jalapeño Compound Butter
Directions
In a mixing bowl, add butter, jalapeño, cumin, salt, pepper, and lime juice. Mix well.
Roll mixture into tube on parchment paper.
Cut round slice and chill.
Cook ribeye to desired doneness.
Top ribeye with 1 slice of butter.
Ingredients
1/2 tsp. black pepper
4 Braveheart® Black Angus Beef Steak(s), Ribeye, 12 oz.
3 Contigo® Pepper(s), Jalapeño, roasted, seeded, and diced
1 tsp. cumin
1/2 lime(s), juice of
1 1/2 lb(s). Nature's Best Dairy® Butter, Unsalted
1/2 tsp. salt