Smoky Honey Buffalo Brussels Sprout Wings
About this Recipe
This smoky sweet buffalo sauce has flavor to appeal to all. Pair it with fried brussels sprouts and it's a dish that can't be beat.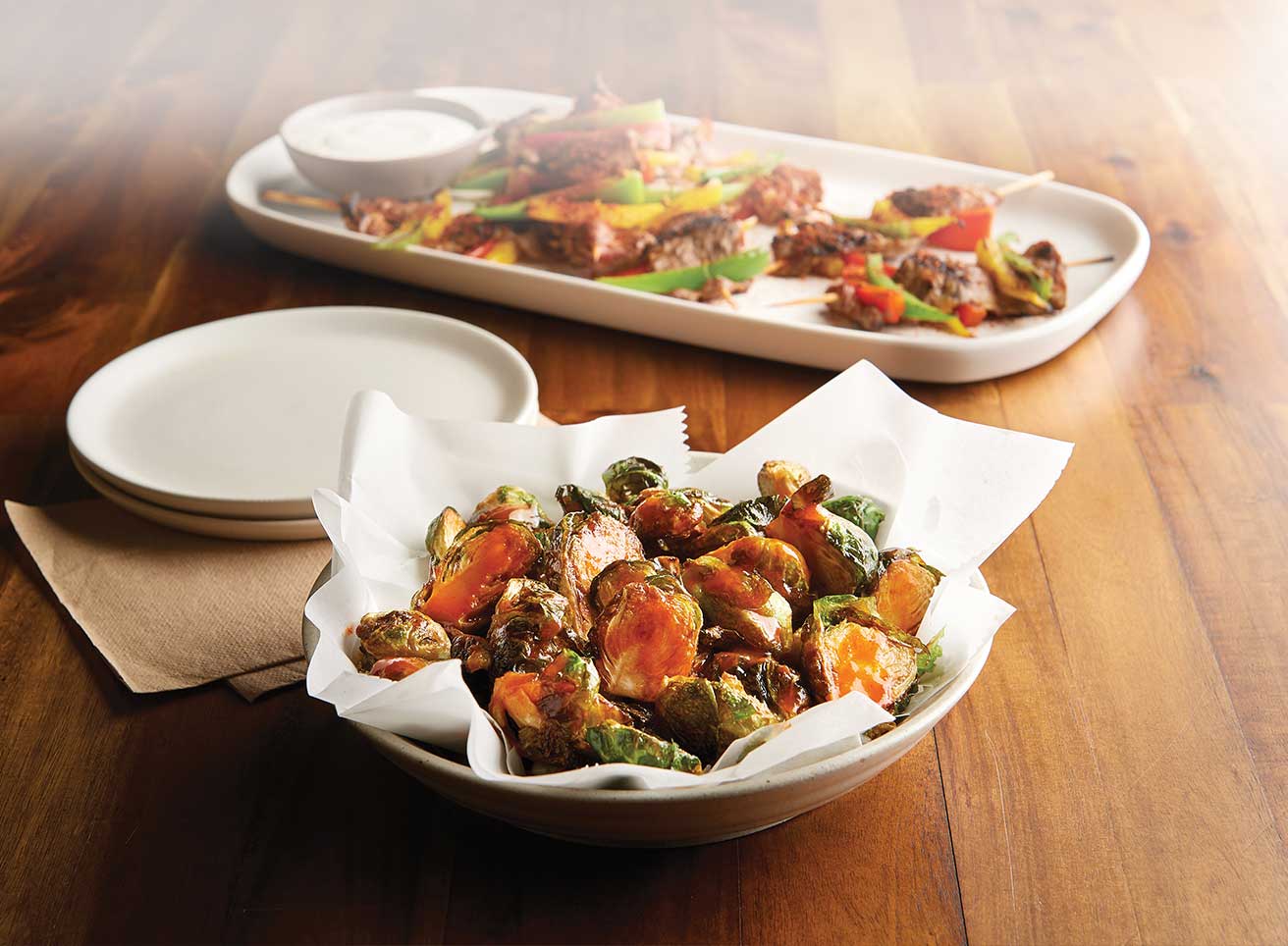 Smoky Honey Buffalo Brussels Sprout Wings
Directions
In a small sauce pan over medium heat, combine Frank's RedHot®, honey, butter, onion powder, garlic powder, and smoked paprika.
Cook, stirring, until butter has melted, and sauce is well combined.
Preheat fryer to 350°F. Fry brussels sprouts until golden brown, about 3-5 minutes.
Drain on a rack and then transfer to a large bowl. Drizzle with sauce and toss until brussels sprouts are evenly coated.
Serve as is or with desired dipping sauce. Try it with Frank's RedHot® Sweet Chili® Sauce for a hint of sweet and spicy.
Ingredients
2 lb Peak Fresh Produce® Brussels Sprouts, ends trimmed and halved
1/4 cup butter, unsalted
3/4 cup Frank's RedHot® Original Cayenne Pepper Sauce
1/4 cup honey
1/2 tsp McCormick Culinary® Garlic Powder 
1/2 tsp McCormick Culinary® Onion Powder
1 tsp McCormick Culinary® Smoked Paprika