Sour Cream Breakfast Souffle
About this Recipe
This creamy mixture of sliced potatoes and sour cream, whipped with eggs. and slow-baked until light and airy is the perfect dish to start off the day.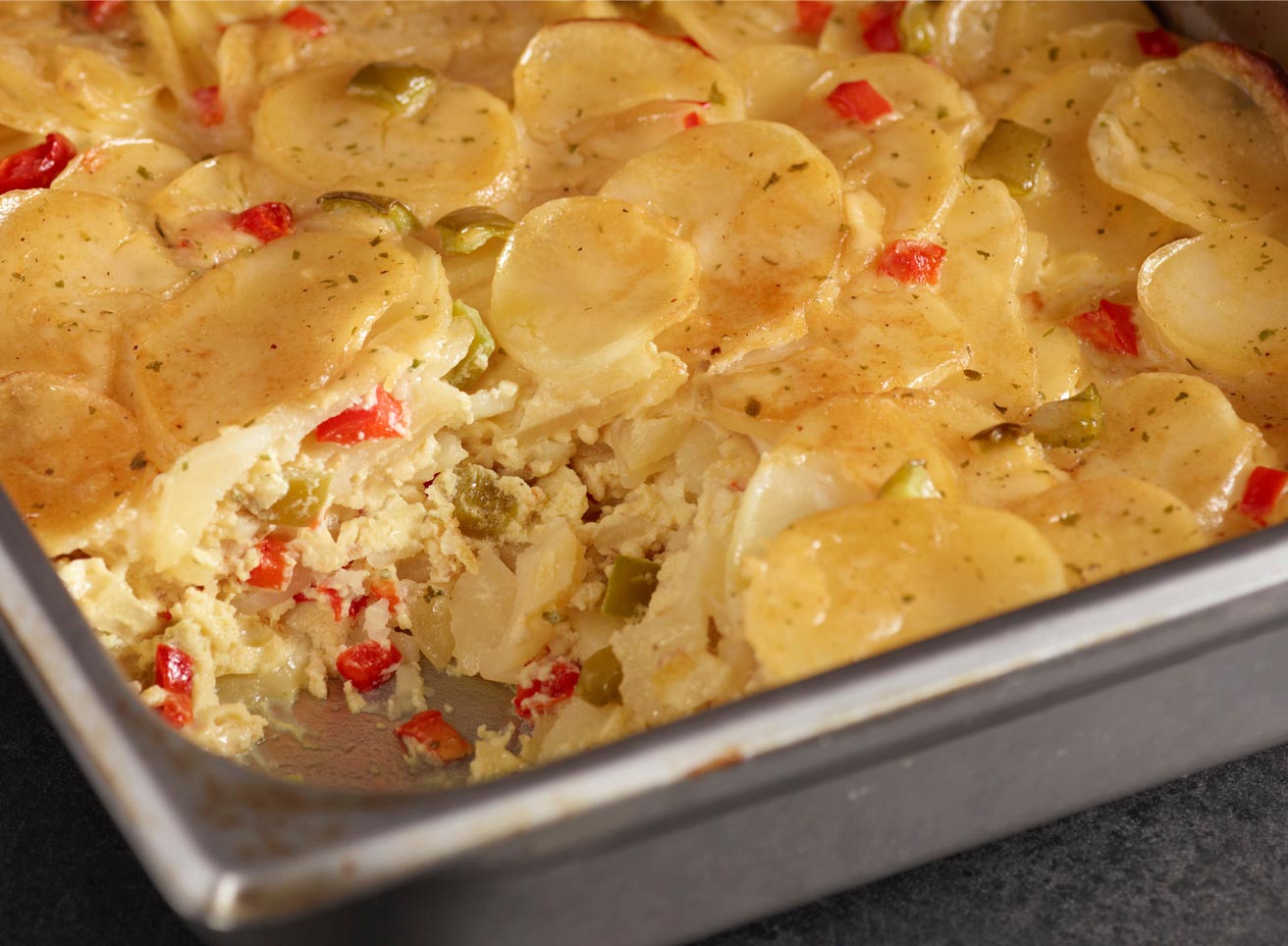 Sour Cream Breakfast Souffle
Directions
Heat oven to 325°F. Place Classic Casserole® Scalloped Potatoes slices in a 2½-inch deep steamtable pan, set aside.
Whisk boiling water and sauce packets in a large heat proof mixing bowl, set aside.
Whisk eggs and sour cream in a separate mixing bowl until frothy. Gradually whisk in water mixture. Stir in optional cooked bacon or breakfast sausage.
Pour over potato slices. Bake uncovered until set in the center and unevenly deep brown, about 70 minutes. Remove from oven and let sit for 10 minutes before serving. Transfer to a steamtable for service.
Ingredients
1 lb bacon, slice(s), smoked thick-cut, optional
1 carton Basic American Foods™ Classic Casserole Scalloped Potatoes
1 quart Nature's Best Dairy® Sour Cream
1 gallon water, boiling, (190°-212°F)
1 quart West Creek® Eggs, Liquid