Spinach Artichoke Stuffed Portobello Mushrooms
About this Recipe
A classic appetizer favorite made simple with West Creek Spinach Artichoke Dip.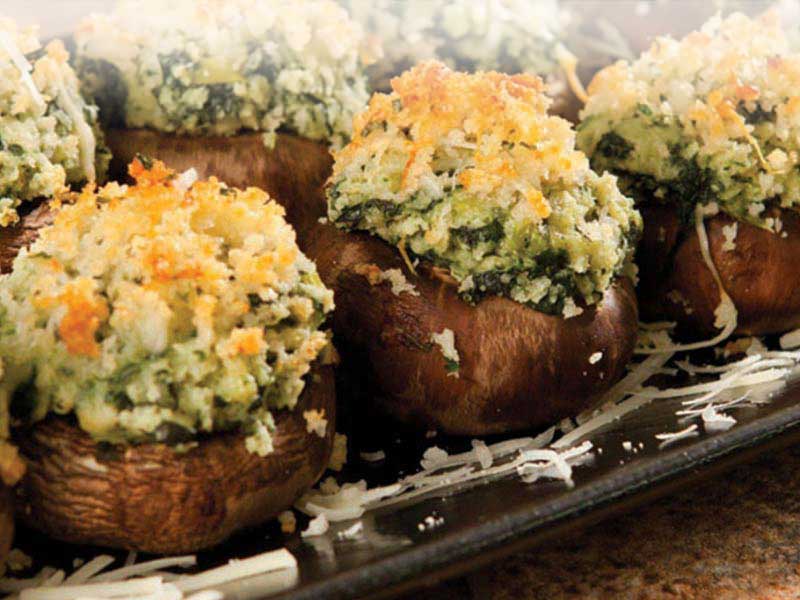 Spinach Artichoke Stuffed Portobello Mushrooms
Directions
Pre-Preparation: In a large bowl, combine Spinach Artichoke Dip with Panko bread crumbs and blend well. Add shredded Parmesan cheese to the mixture. Stir well, cover with plastic wrap and refrigerate at least 30 minutes to firm.
Brush mushroom caps clean and remove stems.
Per Order Preparation: Fill 4 mushroom caps with 1 Tbsp. each of Spinach Artichoke Dip/bread crumb mixture. Arrange face up on parchment-lined baking sheet and bake in a 350°F oven for 8-10 minutes or until heated thoroughly and golden brown. Sprinkle with parsley flakes and serve.
Ingredients
16 mushroom(s), portobello
4 oz. panko breadcrumbs
1 tsp. Peak Fresh Produce® Parsley, Fresh, chopped
2 oz. Roma® Cheese, Parmesan, shredded
16 oz. West Creek® Dip, Spinach Artichoke, thawed