Three Pepper Rim Mangosteen Smash
About this Recipe
This summer, think above the rim with help from Chef Duskie Estes. Create a perfect 3-pepper rim with a winning combination of white pepper, black pepper and our pink peppercorns. Want to make something new for inside the glass? Muddle up some strawberries, tequila, lemon, lime and a scoop of your 3-pepper rim for a magnificent Mangosteen Smash.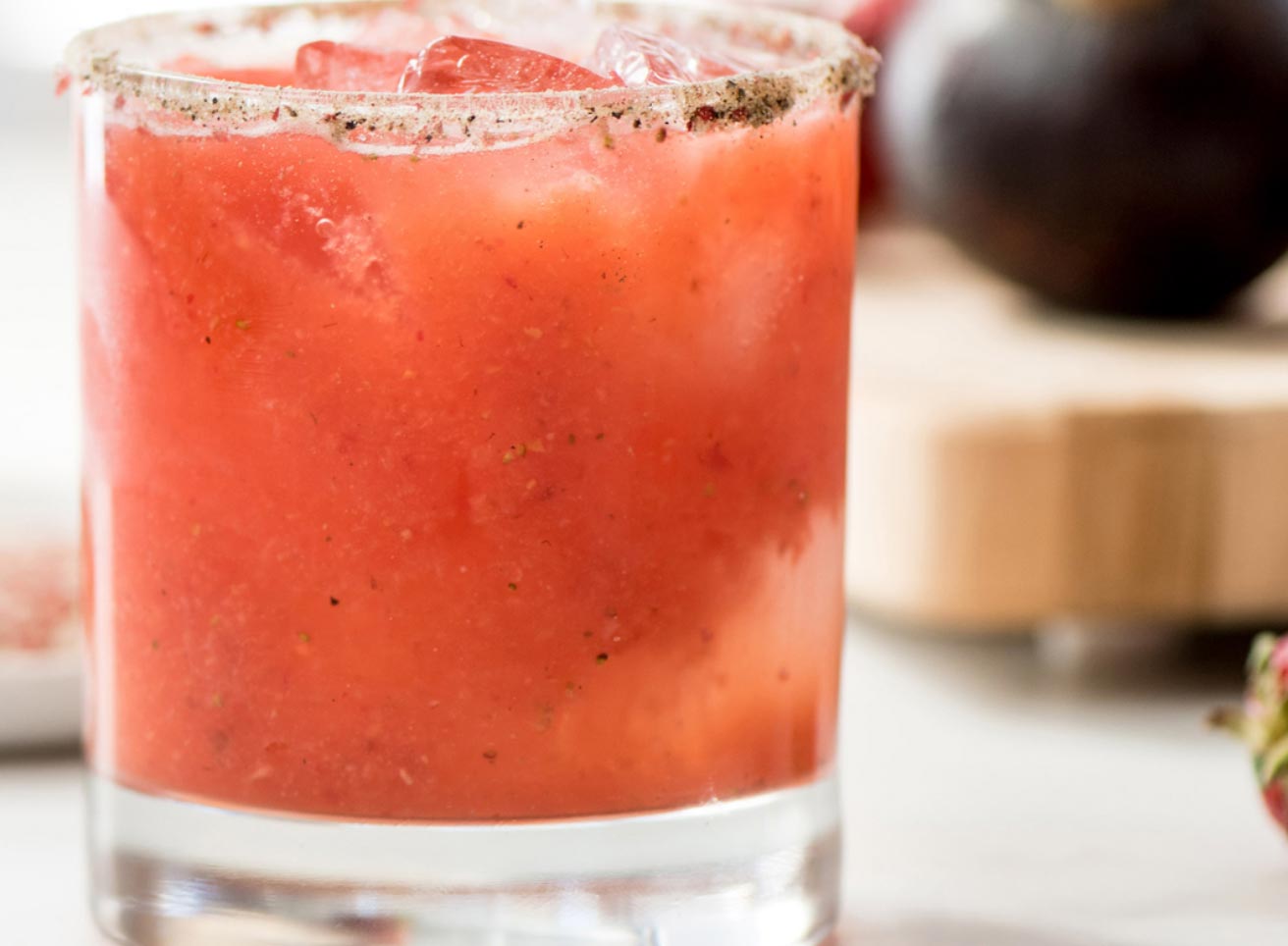 Three Pepper Rim Mangosteen Smash
Directions
For the 3 Pepper Rim: In a small bowl, combine white pepper, black pepper and pink peppercorns. Set aside ¼ teaspoon of the pepper mix for the cocktail. Add sugar and salt to the larger amount of pepper.
Pour a splash of the mangosteen juice in a plate.
Dip the rims of 4 glasses in the mangosteen juice and then into the sugar, salt, pepper mixture.
For the Mangosteen Smash: In a cocktail tin, muddle the strawberries and add the tequila, mangosteen, lemon juice and lime juice, the reserved ¼ teaspoon of the 3-pepper rim and a scoop of ice.
Shake and divide into the 4 prepared glasses.
Ingredients
1 tbsp Kosher salt
1 cup mangosteen juice
1 tsp McCormick Culinary® Black Pepper, Table Grind
1 tsp McCormick Culinary® Pink Peppercorns
1 tsp McCormick Culinary® White Pepper, Ground
3 tbsp Peak Fresh Produce® Lemon(s), juice, freshly squeezed
3 tbsp Peak Fresh Produce® Lime(s), juice, freshly squeezed
12 eaches strawberries, fresh, rinsed, stems removed, quartered
1 cup tequila
1/4 cup West Creek® Sugar, Granulated