Tostada with Chorizo and Chipotle Salsa
About this Recipe
Crispy corn tortillas and savory chorizo are combined to create this Latin American inspired dish.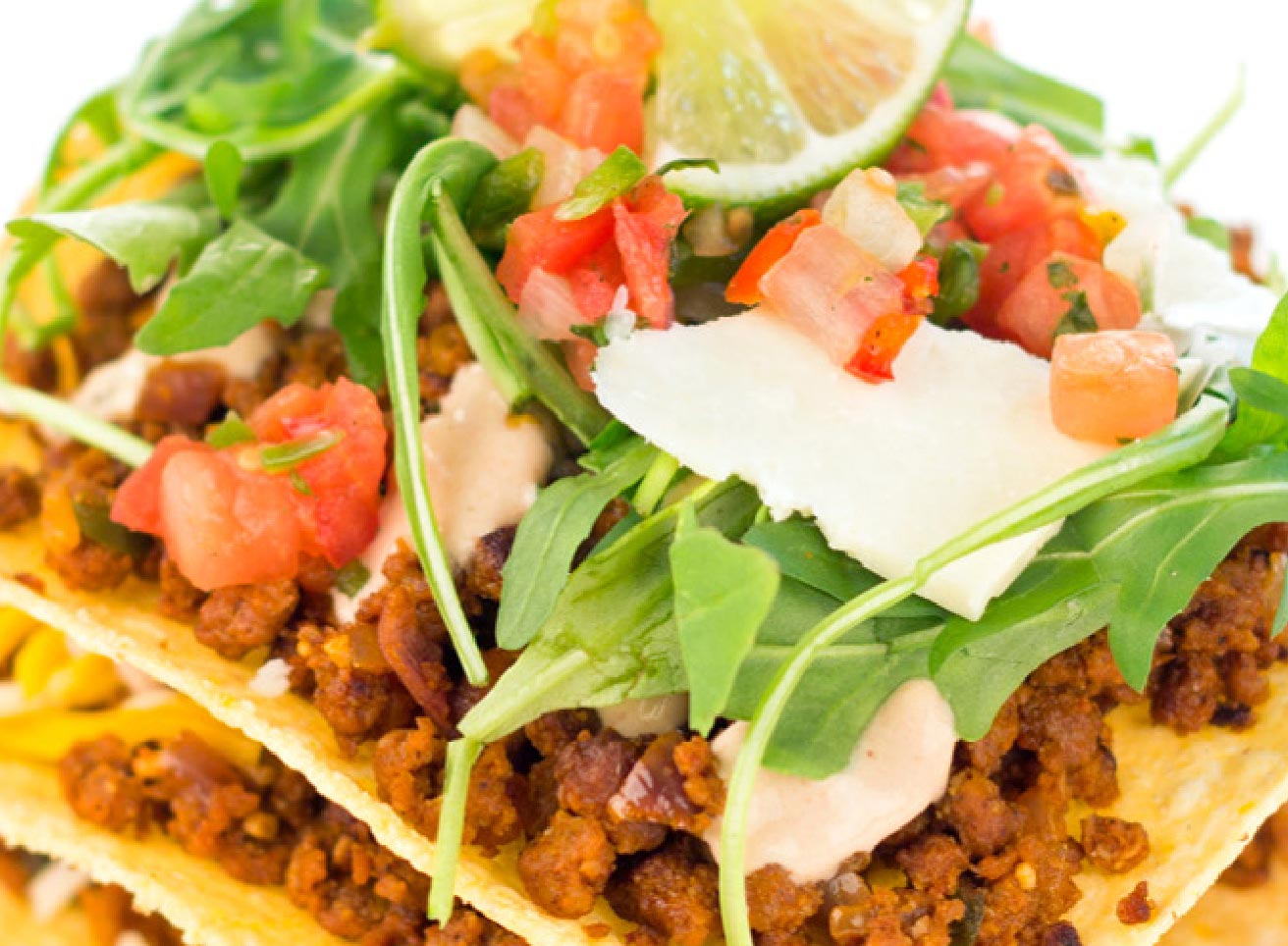 Tostada with Chorizo and Chipotle Salsa
Directions
Place each corn tortilla in the fryer making a crispy flat tortilla. I
In a sauté pan, add chorizo, tomatoes, peppers, onion, garlic, cumin, chili powder and white pepper. Heat the ingredients on medium to bloom the spices with the chorizo.
In separate bowl, mix the onion sauce and sour cream.
Center one tortilla on the plate and spread 1/3 of the mixture from the sauté pan over the tortilla. Top with ½ of the Jack & Cheddar cheese. Layer with another tortilla and repeat process.
Top the last tortilla with remaining mixture from the sauté pan. Layer onion sauce, arugula, shaved Cotija cheese on top and serve with salsa.
Ingredients
1/2 teaspoon chili powder
1/2 teaspoon cumin, ground
1 cup cheese, cotija, shaved
3 oz Chipotle Salsa
6 oz chorizo, cooked
1/4 cup Contigo® Cheese, Cheddar
1/4 cup Contigo® Cheese, Monterey Jack
3 Contigo® Tortilla(s), Corn 6-inch
1/2 cup Nature's Best Dairy® Sour Cream
3 oz onion sauce
1/2 cup Peak Fresh Produce® Arugula
1/2 teaspoon Peak Fresh Produce® Garlic, Clove(s)
2 oz Peak Fresh Produce® Onion(s), diced
4 Peak Fresh Produce® Tomato(es), chopped
2 pepper(s), poblano
1/4 teaspoon white pepper, ground