For many restaurants, New Year's Eve is the last big night of the holiday season before the leaner winter months set in. Maximizing the night's potential is key not just for you, but for your staff as hours and shifts dry up with the cold.
A prix fixe evening — multi-course with two or three options for each — is typically the easiest and best way to streamline service and keep the tables turning. The key is to find the balance between creating an elegant dinner that will draw people to your door and one that your back of house can quickly plate to keep those revelers moving along.
Cold Dishes
Serving up cold dishes in the midst of winter might seem counterintuitive, but there's no arguing with the speed with which your serving staff can get these dishes out and onto the table after they've been prepped earlier in the day. Just make sure you wow your diners.
Consider the elegance of a first course with a chilled slipper lobster tail nestled in Bibb lettuce with house-made cocktail sauce. Or perhaps offer beef carpaccio, drizzled with extra virgin olive oil and fresh cracked pepper ground tableside.
For the vegetarians, and you really need to make sure you have a vegetarian option for each course, a vegetable terrine can be served up quickly and is wonderfully Instagrammable on the plate.
An intermezzo prior to the entrée, perhaps a bright scoop of sorbet, can act as both a palate cleanser and a way to pad the time before the main act arrives as the kitchen gets backed up.
Hot Dishes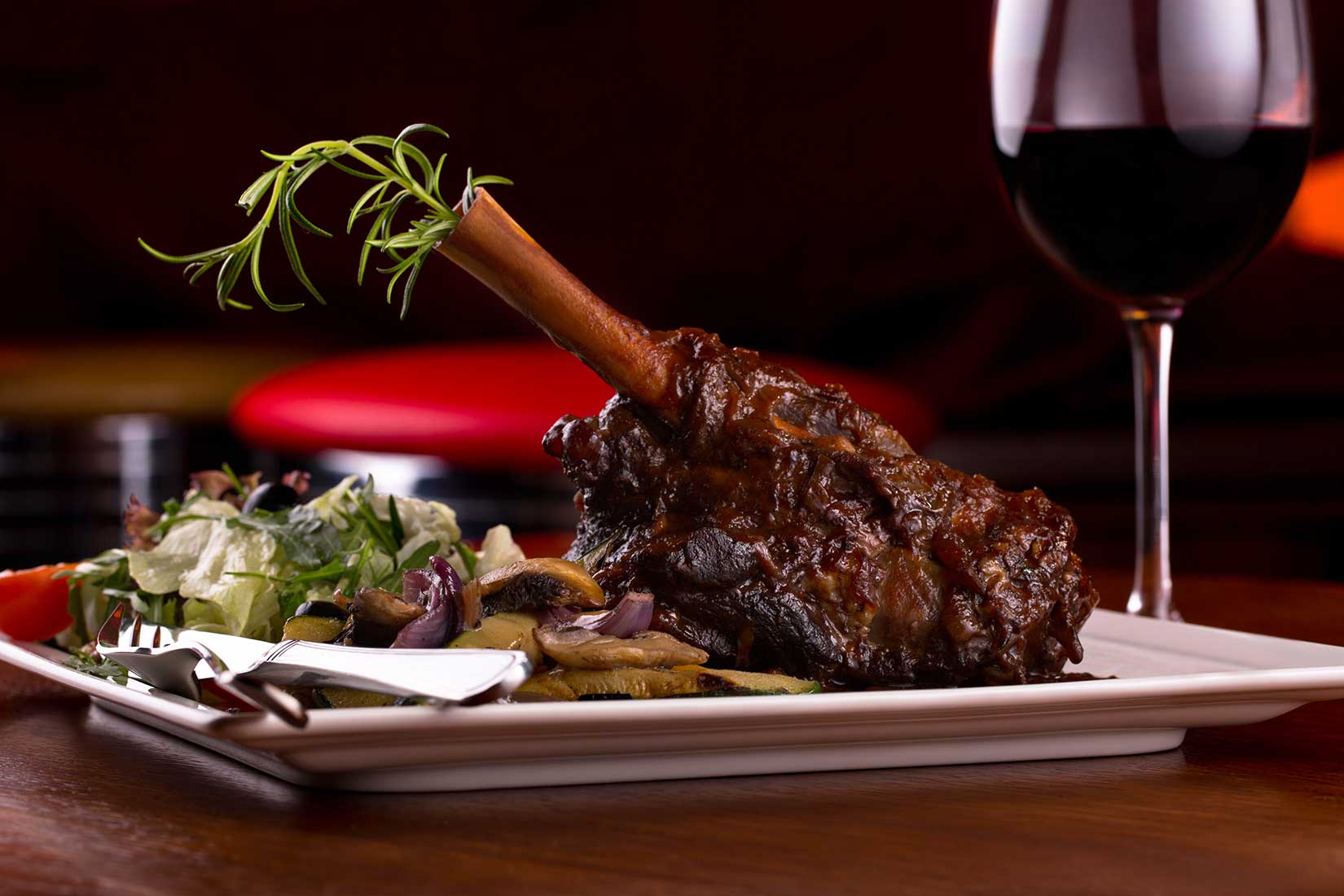 Running twice as many covers as you normally do on a typically busy night probably means individually-prepared entrées are out of the question. More of a production line might be in order.
Making individual beef Wellingtons is one way to keep things moving while turning out something special and memorable. Slow-roasted or braised dishes, like prime rib or osso bucco made with lamb or veal shanks can also help keep the line moving. If fish is on the menu, consider poaching as a quick and forgiving method.
Another option is to make use of sous vide on a rather large scale. Meats, from beef to duck, can be held at rare to medium rare for as much as three hours without degrading and only require a quick sear to finish off. Just make sure and clearly mark the time on each bag to avoid errors.
Drinks
You work hard to make sure your kitchen doesn't get bogged down and backed up, don't forget the same can happen at your bar. A pre-set drink option with your prix fixe can help alleviate that and keep things flowing. Perhaps an Aperol Spritz to kick things off. Pair wines with each course and maybe a little Prosecco with that sorbet intermezzo.
If you can, designate a bartender to handle special requests and extra orders. Yes, you're busy and you've got a well-thought-out drinks list, but that doesn't mean you can't generate a few more dollars in sales. Extra bar staff can also help by taking care of customers waiting for their tables or customers who have lingered too long that you've gently moved to the bar to free up space.
Reservations vs. Tickets
One of the biggest issues facing restaurateurs these days are no shows. You've been turning away desperate procrastinators for days because you're booked, possibly overbooked, and then on the big night you're looking around at an empty dining room. Some call and cancel last minute, but many don't. Often these people book at several restaurants to give themselves last minute options. How do you get it under control?
Some places have taken to requiring a credit card to reserve a table, but many find this causes resistance from their customers — not to mention creates issues with keeping the number safe and secure. A ticket in hand, or at least electronically on the phone through services like Eventbrite, gives your customer something more tangible than a vague threat of a no-show charge, and it discourages those pesky double bookers.
To encourage people to get their tickets early, and help you anticipate your crowd size, offer the tickets at a lower price if purchased at least a week before the big day. If ticket sales are sluggish at first, don't put them on sale for a lower price point, that will annoy those who have already purchased and lead to angry phone calls.
Tickets also work better if you are running the evening with designated seating times — whether staggered every hour or two for the entire night.
Social Media
Get the word out — Facebook, Instagram, Twitter. Post about the tickets and the night. Get the buzz going with sample plates as the menu comes together and the bartenders concoct a special drink or two. You could even do a media preview, invite a few local food writers and influencers one afternoon to show off what you're putting together. A few links and hashtags can go a long way and be well worth the cost of a drink or two.
The Aftermath
The night, the year — it's all over. Time to relax — maybe. New Year's Day brunching has been a growing trend for a while now. A little hair of the dog so to speak.
Should you join in? That depends. If you don't already do brunch, chances are people aren't going to have you in mind as they're rolling out of bed the next day. Better to let your staff have a well-deserved day off than spend a tired morning polishing silverware for no one.
If brunch is part of your service — definitely. It's nothing fancy, just your usual menu and lots of mimosas. If you can, though, consider your staff and don't schedule those who closed the night before to open that morning. They deserve to sleep in.