Summer is here. Warm days and long evenings. Extended weekends full of holiday cookouts, grilling with friends and unless you're lucky enough to be a tourist destination, empty tables. What can be done to keep that revenue flowing during the off season?
You could start by thinking outside the box. The box being your restaurant. And outside being, well, outside. In today's busy world, people love weekend cookouts and holiday barbecues, but many don't have time to make a dish to bring. Add to that the increasing sophistication of people's palates, along with a desire to show off to friends, and suddenly that quart of three-bean salad from the grocery store just doesn't quite cut it anymore.
Why not take advantage of the season and offer your menu as an alternative for all these needs? Look to your side and appetizer menu, even your dessert list, and let your imagination run. Got garlic mashed potatoes as a side? Maybe you're well known for your gruyere mac-n-cheese. You probably already make these items in bulk—why not offer them in portion sizes perfect for picnic tables? Some items might not even require reheating. Your green bean and bacon side with a mustard vinaigrette? It's just as good served cold as it is hot.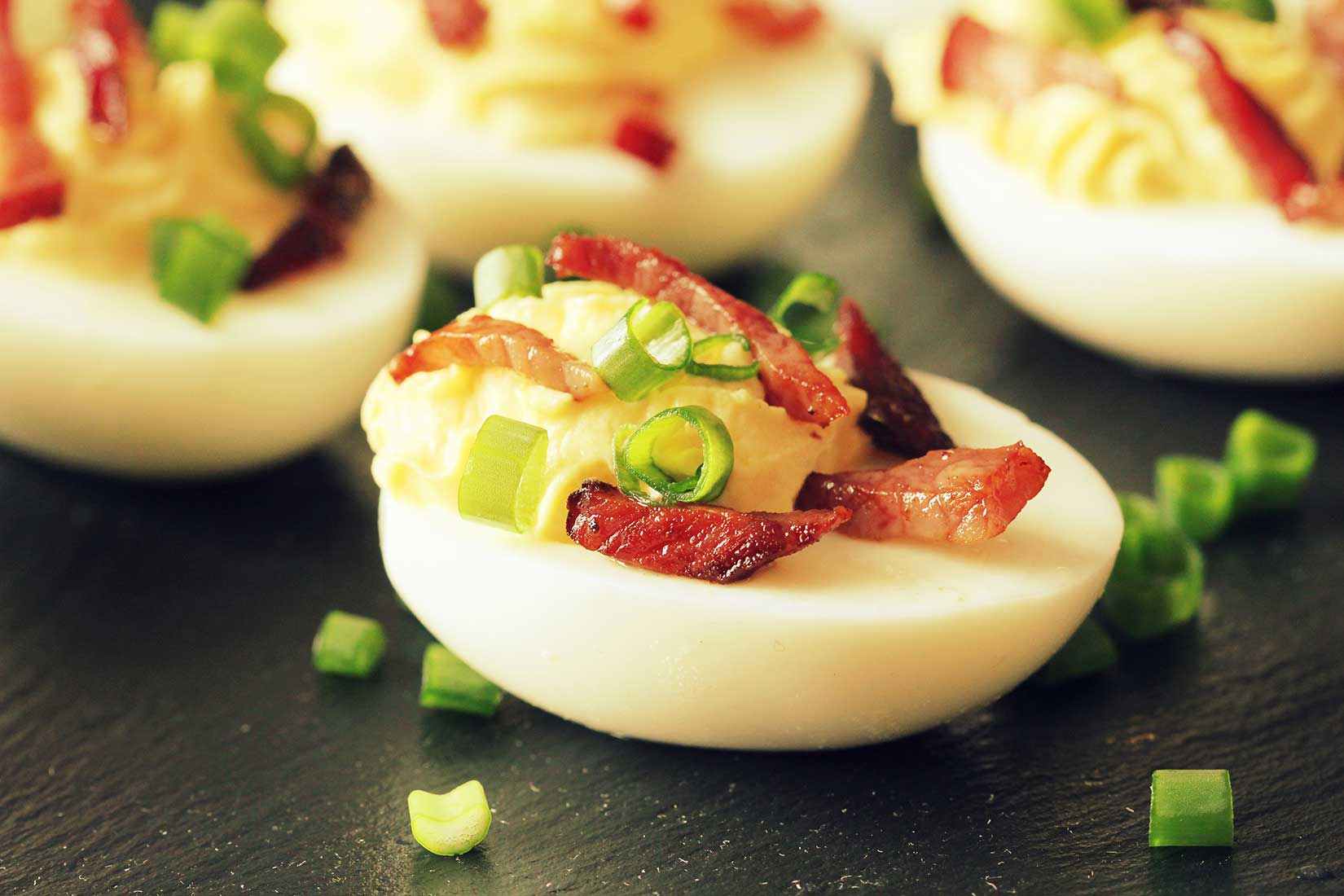 Deviled eggs are hot right now. Lucky for you, they are easy for a kitchen to churn out in great numbers, deceptively simple, and endlessly customizable. Top them with crispy, chopped bacon or mix them up with your house-made relish. Flavor them with herbs and spices to match the style of your menu. No matter how you make them yours, when they arrive at the party, it's doubtful there will be any left before the meats are finished grilling. Branding the platter with the name of your restaurant can't hurt, lest someone else try to take credit for all that deliciousness.
There really is no limit to the scale of your offerings, even main courses. Try a tray of fried chicken, burger for those who want the flavors of summer grilling without the work, or even taco kits with all the fixings. Hot dogs and sausages are easily made in-house. Offer a variety of grinds or allow the customer to customize the spices to better fit the theme for their weekend bash.
And don't forget to offer desserts. Whole pies and cakes can be stunning, but so can sampler platters that have broad appeal to both differing tastes and healthier eating habits.
Helping a guest out with a side or creating the whole she-bang for host filling a table can help keep your staff busy on the weekends and before a big holiday, but what about the weekdays? If there's a park nearby, offer picnics to-go. Loan or rent baskets and then fill them up. Try boxed lunches during the day, then perhaps cheese and charcuterie with crusty bread in the evening. Just don't forget to check your local ABC laws before you add a bottle of wine to the basket. And it's not just couples looking for a romantic setting that might want that picnic. Mom and dad picking up the kids from summer daycare might want to enjoy a dinner al fresco with the kids without having to worry about prep or clean-up.
You know you already have regulars who love your food. Many will be thrilled to be able to take your food to their next weekend gathering. And if you break even, don't fret. Your food on that table is the kind of advertising money can't buy and your customers are suddenly your traveling sales team. People trying your food outside your restaurant box will be driven in to see what else you have to offer and when those pictures hit Instagram and Facebook, so will the whole community.
People love eating out during the summer. Even if they're not eating in your restaurant, you can make sure they're still eating your food.