Avocado Chimichurri
About this Recipe
Traditional chimichurri gets a decadent upgrade with creamy avocado.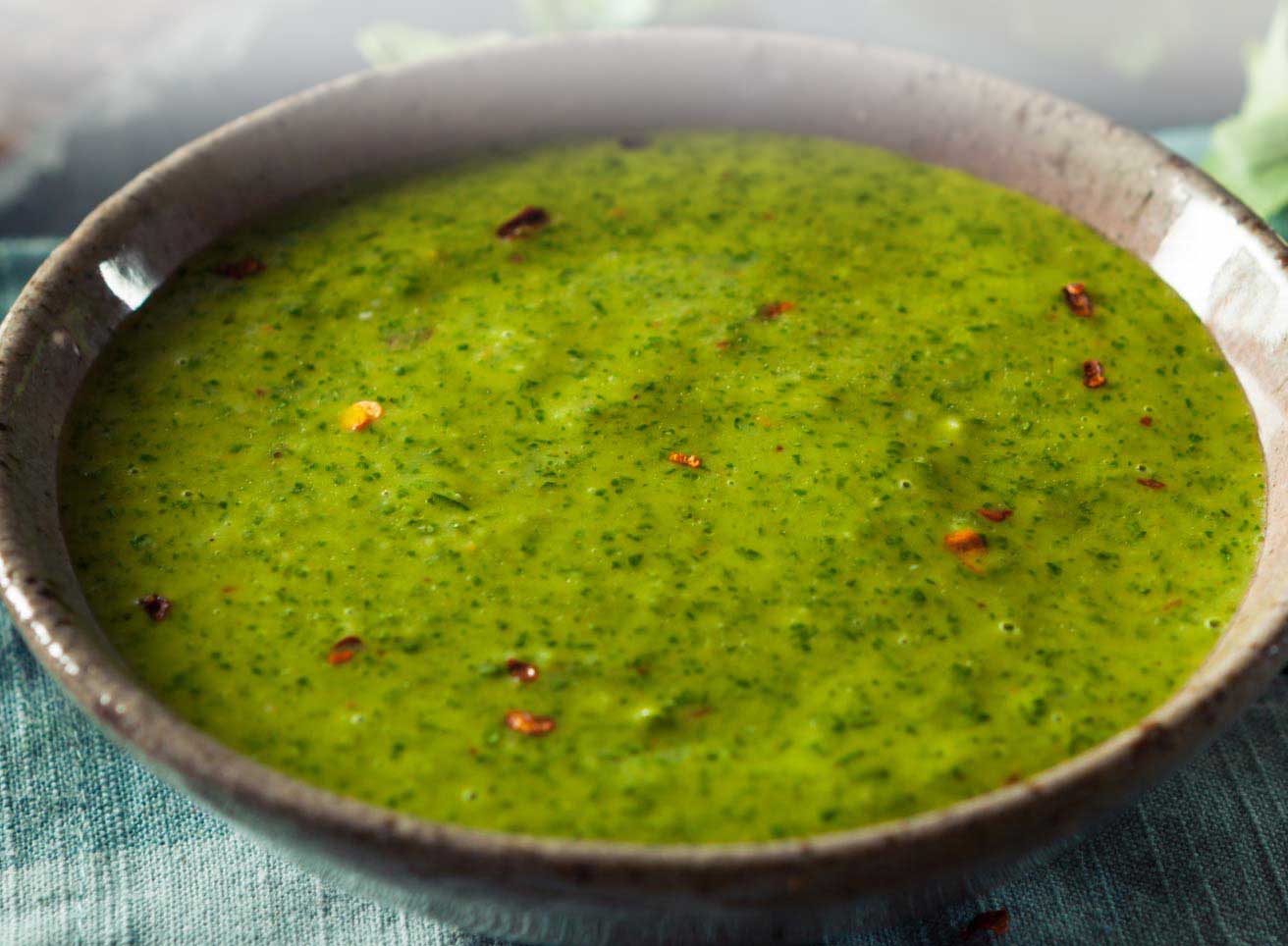 Avocado Chimichurri
Directions
Place parsley, garlic, lime juice, red wine vinegar, oregano and red pepper flakes in food processor bowl; pulse until coarsely chopped.
Add olive oil and process until fully incorporated and smooth, scraping down the sides of the bowl as needed.
Combine prepared chimichurri and avocado pulp and season with salt and pepper to taste.
Refrigerate for 1 hour to allow flavors to develop.
Ingredients
1/2 cup Ascend® Juice, Lime
1 1/3 cups avocado(s), pulp
1/2 tsp red pepper, crushed
4 Peak Fresh Produce® Garlic, Clove(s)
2 tbsp Peak Fresh Produce® Oregano
2 cups Peak Fresh Produce® Parsley, Fresh
1 cup Roma® Oil, Olive
salt and pepper, to taste
1/4 cup West Creek® Vinegar, Red Wine